Bleiler + Gorsuch - CO Snowsports Hall of Fame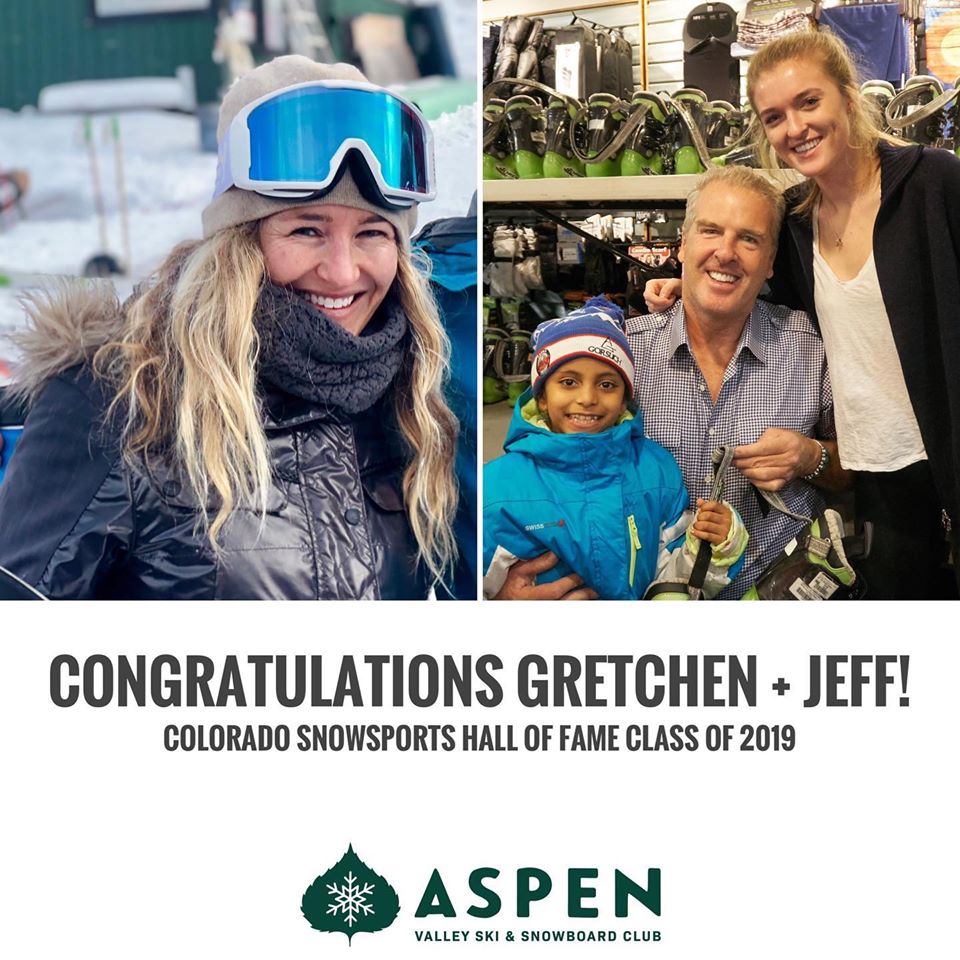 Congratulations to Gretchen Bleiler and Jeff Gorsuch who are being inducted into the Colorado Snowsports Hall of Fame on Saturday!
Gretchen is an AVSC and US Snowboard Team alumna who went on to accomplish great things in snowboarding and beyond between her many, many top-level (Olympics, X Games, World Superpipe Championships, Vans Triple Crown) medals and her entrepreneurial and advocacy efforts.
Jeff, also a US Ski Team Alum, is an AVSC supporter (and parent to alums Brooks, Elli, and Mariel!) who has been instrumental in carrying out our mission of giving every child in the Roaring Fork Valley the opportunity to excel as a person and athlete through winter sports. Jeff and his team at @gorsuch give hundreds of sets of equipment to kids in AVSC's Aspen Supports Kids program and in turn, give them the opportunity to enjoy and explore the mountains!!
Congratulations Gretchen + Jeff! We are so proud to have you as part of the fabric of our community. Thanks for all that you do for the snowsports word in Colorado and beyond!