AVSC is proud of the outstanding caliber of our Program Directors and coaching staff. They embody our core values of commitment, teamwork, and integrity. They are terrific role models and mentors and their dedication throughout the season is the reason for our athletes' success both on and off the hill. AVSC's legacy of athletic excellence is thanks to their efforts.

Eric Knight, Freestyle/Freeride Program Director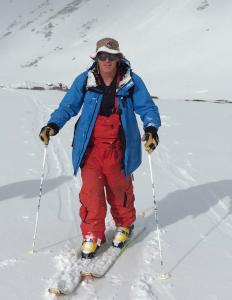 Eric has worked for AVSC for over 20 years! Under Eric's leadership, the Freestyle Team has grown from 17 to over 200 athletes. In Eric's words, "Coaching with AVSC for 20 years has given me the opportunity to see kids grow through our programs, developing into athletes and young adults. It's clear how much of a positive impact AVSC has had on their athletics, lives and personal growth." Over Eric's 18 years as Director, numerous athletes have medaled and won X-Games, National and Junior Nationals Championships in Moguls, Aerials, Halfpipe and Slopestyle. Eric was a mogul skier and competed in Nor-Am, Europa Cup, World Cup and World Pro Mogul events around the world for over 10 years and brings his knowledge and experience from the highest levels of freestyle skiing to AVSC.
Greg Ruppel, Pipe & Park Head Coach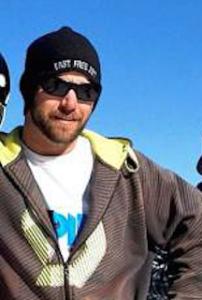 Greg competed in slopestyle and halfpipe on the east coast in college before forming the Loon Freeski Team and serving as its head coach for three seasons. He then went on to coach for the Holderness high school team before coaching and teaching at Waterville Valley Academy. While there, he drew up the initial plans and helped build a four-season air bag training facility. Over his eight seasons at Waterville, he coached athletes like Nick Martini, Cam Riley, and Clayton Vila who went on to become professional freeskiers. He also coached Anna Lisa Drew and Julia Krass who went on to compete in the Sochi Olympics. He moved to Aspen in 2012 to become the competition coach for the high level AVSC freeski athletes. He is a level 4 certified USSA freeski coach.
Sam Ferguson, Park & Pipe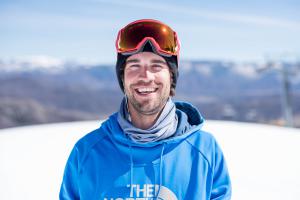 Sam Ferguson was born and raised in the Valley and attended kindergarten-12th grade at the Aspen School District. He started skiing at Snowmass as a Big Burn Bear and later found himself at AVSC in the Ridgerunner program. This ultimately led Sam to find Eric Knight's freestyle program. After competing in moguls for a couple of years, Sam found he loved jumping and moved on to skiing in the Pipe and Park. From there, Sam competed nationally and travelled internationally to pursue his passion and fostered many life long friendships and memories along the way. After attending the University of Colorado and graduating with a finance degree, he decided to head back home and give back to the program that gave him so much growing up. This will be his 6th year coaching at AVSC. When not skiing, Sam enjoys climbing, fishing, hiking and travelling. He recently obtained his real estate license and hopes to follow in his dad's footsteps as a realtor down the road.
Forrest Aley, Big Mountain Head Coach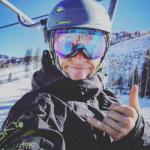 Forrest grew up in Little Annie Basin on the backside of Aspen Mountain. Growing up in the backcountry, his passion for the mountains and for skiing started at a very young age. He raced Buddy Werner and for the Powderhorn Race Club, although his passion was always freeskiing and big mountains. As he's grown older, he's put his focus into big mountain skiing in the CO backcountry. Forrest has diverse experience in the ski industry, having been involved in everything from snowmaking to driving cats to managing events, patrolling, instructing, and of course, coaching! He has extensive experience with outdoor wilderness medicine and has worked as an EMT. He attended school at CU Boulder and Colorado Mesa University, after which he began coaching for AVSC. 2017-2018 is his second year as head coach and he's excited to continue to work with an all-star staff, grow the team, and help athletes realize their fullest potential.
Johnny Rossman, Big Mountain Coach
Johnny grew up in Minneapolis, Minnesota skiing moguls and racing. After moving to Colorado he competed in slopestyle and eventually transitioned into big mountain competitions. He was a top ranked skier on the Freeride Tour (2007-2014) with multiple podium finishes. Johnny started coaching skiing in 2007 with Team Breckenridge and has coached numerous USSA and IFSA champions. In 2013, he earned his Masters Degree in Organizational Leadership & in 2014 his Masters of Conflict Management at Regis University. This will be Johnny's second year coaching with AVSC! Johnny has earned his IFSA level 100, USSA level 100, WFR, Youth Leadership & Coaching Certificate from the Restorative Leadership Institute. When he's not on snow, Johnny's biking, surfing, playing hockey, or watching hockey.


Jenny Ryden Harris, Big Mountain Coach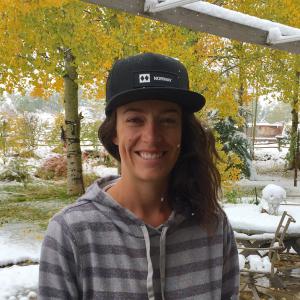 Jenny Ryden Harris grew up in Aspen as an AVSC Alpine skier and has been a dedicated skier ever since. 2017/2018 will be her fifth season coaching with the Freestyle / Freeride team. Jenny's excited to be returning, in her words, "I love sharing my passion for skiing and working outside in the most beautiful mountains on Earth! I love getting to know the athletes, and helping them grow as skiers and citizens of our community." Even when she's not with her AVSC athletes, she skis a lot! When the lifts stop turning, you can find Jenny running, hiking, camping, fishing, climbing, rafting, reading, writing and hanging out with her dog, Powder, and her loved ones.
Andrew Rumph, Big Mountain Coach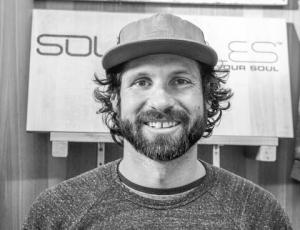 This is Andrew's first season coaching with the AVSC; he's excited to spread his love and passion for skiing to the big mountain athletes. Andrew has competed in Freeride World Qualifer (FWQ) freeride skiing competitions for the past 6 seasons and will compete again this winter. Rumph has placed in the top-10 in FWQ's Region 2 (The Americas) the past four seasons. Andrew graduated from the University of New Hampshire with a Bachelor's degree in Economics and a minor in Sports Studies. He has numerous PSIA Certifications (Rocky Mountain Trainer, Freestyle Specialist 3, Children's Specialist 2) and is AIARE Level 2 Certified. When he's not out skiing with his AVSC athletes, you can find Andrew skiing, running, hiking, doing gymnastics, climbing, slack lining, or traveling.
Jacqui Edgerly, Big Mountain Coach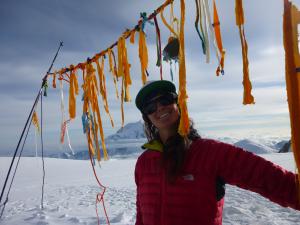 Jacqui grew up in the Roaring Fork Valley as an alpine racer in the AVSC programs. She eventually switched to freestyle, and ended up competing on the Freeskiing World Tour for 5 seasons. She filmed with Stellar Media and Sweetgrass Productions, and traveled all over the world for films and competitions. She's been coaching with AVSC for 4 years now; she loves keping the stoke alive and skiing with like-minded skiers. Off the hill, Jacqui is a massage therapist, gardener and has studied Herbal Medicine. She loves to mountain bike, surf, and aerial dance.
Will Cardamone, Big Mountain Coach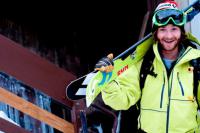 Originally from Aspen, Will grew up ski racing with AVSC. He then went to college at CU Boulder, where he began competing in freeski competitions. After college, Will continued skiing professionally. He traveled to Alaska, South America, Japan, Canada, and Europe for big mountain film projects and competitions, including two seasons on the North American Freeride Tour! Will has extensive experience in the mountains and is looking forward to passing on not only his knowledge of big mountain competitions but also all that comes along with traveling safely in our mountains. When not skiing, Will can be found guiding fly fishing trips on our local rivers.
Chason Russell, Big Mountain Coach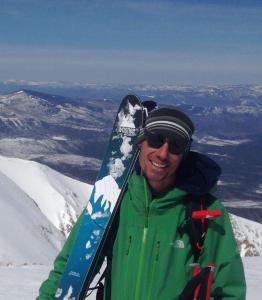 Chason is from Telluride, CO where he got exposed to backcountry and big mountain skiing at an early age. Chason grew up competitive mogul skiing and has since competed in several Freeride World Tour Qualifier's where he has had podium finishes. As the former Telluride Big Mountain Team Program Director, and now going on his sixth year of coaching for AVSC, Chason looks forward to sharing his years of experience with the future of the sport.

Colby Lee, Moguls Head Coach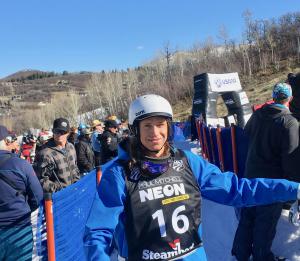 This will be Colby Lee's first year coaching with AVSC after having spent thirteen years as an athlete in the freestyle program! In Colby's words, "growing up as an athlete in AVSC programs, I never questioned whether or not I would return the following year. Now as a coach, it just feels like an exciting new step in a place I consider home." Colby is a USSA Level 100 Mogul coach. When he's not at the AVSC Clubhouse or on the hill with his athletes, Colby spends time with his family and his siblings, wire wraps stones, and enjoys any activity outside in the mountains.
Emma Whitelande, Devo 10-12 Big Mountain Head Coach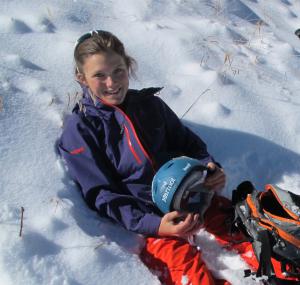 Emma grew up in Vermont and started skiing on the slopes of Mad River Glen at the age of two. While ski racing for a few years, she tended to spend more time freesking in the bumps and trees while scouting out cliffs to drop. Emma has since pursued her love of big mountain skiing, competing on the Freeride World Tour and traveling and skiing the West, South America, Europe, and Japan. She is now happy to call the Roaring Fork Valley home and is excited to return to AVSC for her fourth season of coaching. Emma is a Marmot athlete and K2 Skis ambassador. She is an IFSA Level 100 Coach. When she's not working with AVSC athletes, you can find Emma backcountry skiing, mountain and road biking, trail running, hiking and dirt biking with her favorite adventure pals: her husband Stephen and their dog Stryder.
Amy Mishkin, Devo 10-12 Moguls Head Coach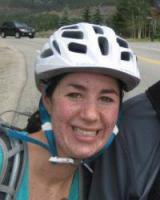 Amy Mishkin grew up in Marblehead, MA, skiing moguls and park for Sunday River. She then moved west to attend CU Boulder, where she competed big mountain and on thier freestyle team. This will be Amy's fifth season with AVSC, she's looking forward to getting to know a new group of athletes this year as well as seeing some familiar faces from last year. And, of course, powder days! When Amy's not coaching, she's either working on her master's degree in speech language pathology or playing in the mountains.
Nick Cherney, Telemark Coach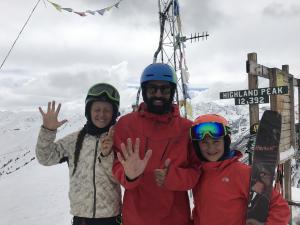 Nick Cherney has coached the AVSC telemark team for four years. He's been telemarking since 2000, and is passionate about coaching kids to master the sport. In his words, "It's not easy, it's not practical, and there is no glory. Athletes are passionate for the art, which is a pleasure to be a part of." Nick is a IFSA Level 100 coach. When he's not at AVSC, you can find Nick outdoors: enjoying a hut trip, maintaining huts, mountain biking, fishing, hunting, backpacking, and if he must, working.