August Teague, Nordic Program Director and National Comp Coach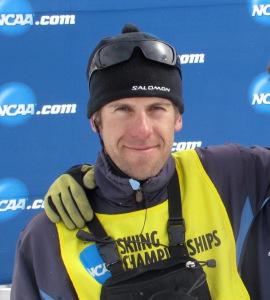 August is an Aspen native and an AVSC Alum. August has an impressive 14-year coaching history, helping athletes of all levels achieve their goals while developing a passion for Nordic skiing. August led the Nordic programs at both Whitman College and University of Nevada, Reno, before becoming the Director of Skiing at the University of Nevada, Reno. He then spent 4 years with the Australian Ski Team, leading them through two World Championships and one Olympic cycle. Most recently, August has run his own junior club in Truckee, CA.
After his time with AVSC as an athlete, August went on to ski for Colorado Rocky Mountain School and eventually the University of Denver. He's thrilled to be back in Colorado sharing his love of cold wind in the ears, sun on the face, and skis sliding on snow with the AVSC Nordic athletes.