Jason Cook, Snowboard Program Director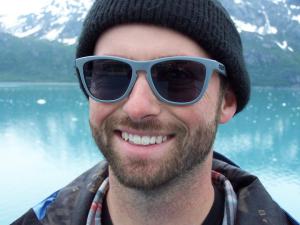 This is Jason Cook's 10th season with AVSC. In addition to directing the snowboard program, Jason will spend time coaching Team 1 and Team 2 athletes. Jason values the impact that he and his coaches can have on their athletes; not only with their performance on the hill, but also in their personal development. Jason grew up in northern Maine racing Slalom, Giant Slalom, and Boardercross. After graduating from Carrabassett Valley Academy, Jason moved to Steamboat Springs to continue snowboarding competitively as well as attend CMC, where he earned his Associates degree in Ski & Snowboard Business. Afterwards, he moved to Denver and finished his degree in Marketing. Jason is a Level 200 USSA and USASA coach as well as a Level 200 USASA Technical Supervisor. When he's not at AVSC, you can find Jason cruising around local trails on his mountain bike or exploring as many jeep roads as possible throughout the Valley.
Nichole Mason, Team 2 Coach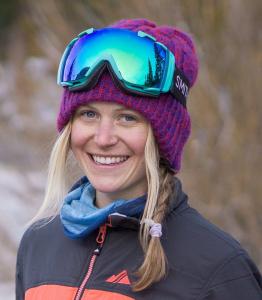 This is Nichole Mason's fourth year with AVSC. Last season, Nichole was named both the 2017 USSA Snowboarding Domestic Coach of the Year as well as the 2017 USSA Development Coach of the Year. Nichole loves working for AVSC becuase of the incredible year-round training opportunities to set athletes up for success no matter what path they choose. On top of that, she believes both coaches and athletes benefit from unparalleled community support. Nichole grew up playing many sports but focused on snowboarding early on. She was a competitive snowboard athlete for over 10 years, and began instructing at Loveland Ski Area at the ripe age of 19. From this point on, she continued to pursue her dream of being a snowboard coach, working her way through the ranks. Nichole is a USSA and USASA Level 300 Coach.
Wylie Adams, Team 1 Coach
More info coming soon!
Josh Ganz, Team 1 Coach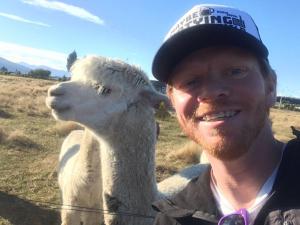 Josh started his competitive career as a competitive inline skater, but his passion for snowboarding brought him to Colorado from Louisville, KY. Josh is excited to return to AVSC for his 7th season of coaching. He appreciates the opportunity to grow with the community and its children and finds it rewarding in a way he's yet to experience in any other job. Josh has his AASI Full Certification (1,2,&3), is a Freestyle & Children's Specialist, and is a USASA Level 200 coach. When he's not with his AVSC athletes, you can find Josh reading, climbing, biking, hiking, and playing or listening to live music.
Amanda Poindexter, Devo 2 Coach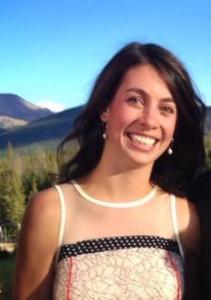 This will be Amanda's second year coaching for AVSC. During college, while studying Construction Management, Amanda competed in slopestyle competitions as well as many local rail jams. Colorado native; she's taught snowboarding part-time at Keystone & Snowmass for six years. Currently, she owns her own construction company, working in mostly remodeling (carpentry & management) as well as sustainability consulting. She spends her summers dirtbiking, mountain biking, riding horses & in the winter, it's all snowboarding.
Kris Olson, Devo 1 Coach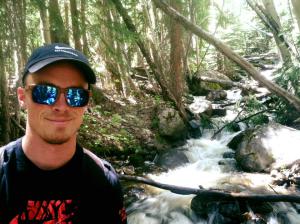 Kris grew up riding in the AVSC Snowboard program, competing in various levels of events. Kris is AASI certified and a level 100 USASA coach. He's psyched to return for his fifth season as an AVSC coach and have the opportunity to give back to a sport and community that gave him so much and taught him so many life lessons. When he's not at AVSC, you can find Kris coaching gymnastics (both recreational and competitive), skateboarding, or just spending time outside!
Oliver Bacharach, Devo 1 Coach
Oliver, better known as "Sharky" grew up snowboarding with AVSC, competing through middle and high school. He's excited to return to the club as a coach. In his words, "AVSC did so much for me and I am excited to give back. The coaches, kids and parents all make one awesome community who are all stoked about snowboarding." When he's not with his AVSC athletes, Oliver enjoys playing piano, running, hiking, biking, and traveling the world playing music with his father, his best pal.
Holly Buell, Pre-Devo Coach
More info coming soon!
Kirsten Sherwood, Pre-Devo Coach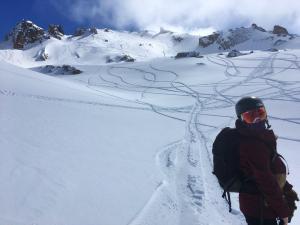 This will be Kirsten's second year coaching with AVSC. Kirsten grew up in Wisconsin playing soccer, running cross country, and skateboarding. She recieved her Bachelor's degree from the University of Minnesota in Sport Management with a minor in Coaching. She loves seeing her athletes progress throughout the season and accomplish things they didn't believe they could do. She also has a lot of fun fostering a close team dynamic and helping the athletes learn to build each other up. Kirsten is a fully certified AASI Level 1 Coach and is currently working towards AASI Level 2. When Kirsten's not at AVSC, she's usually on her splitboard in the backcountry searching for big lines and fresh pow. She also loves climbing, downhill mountain biking, hiking, cooking, and traveling.