2020 Awards Night Video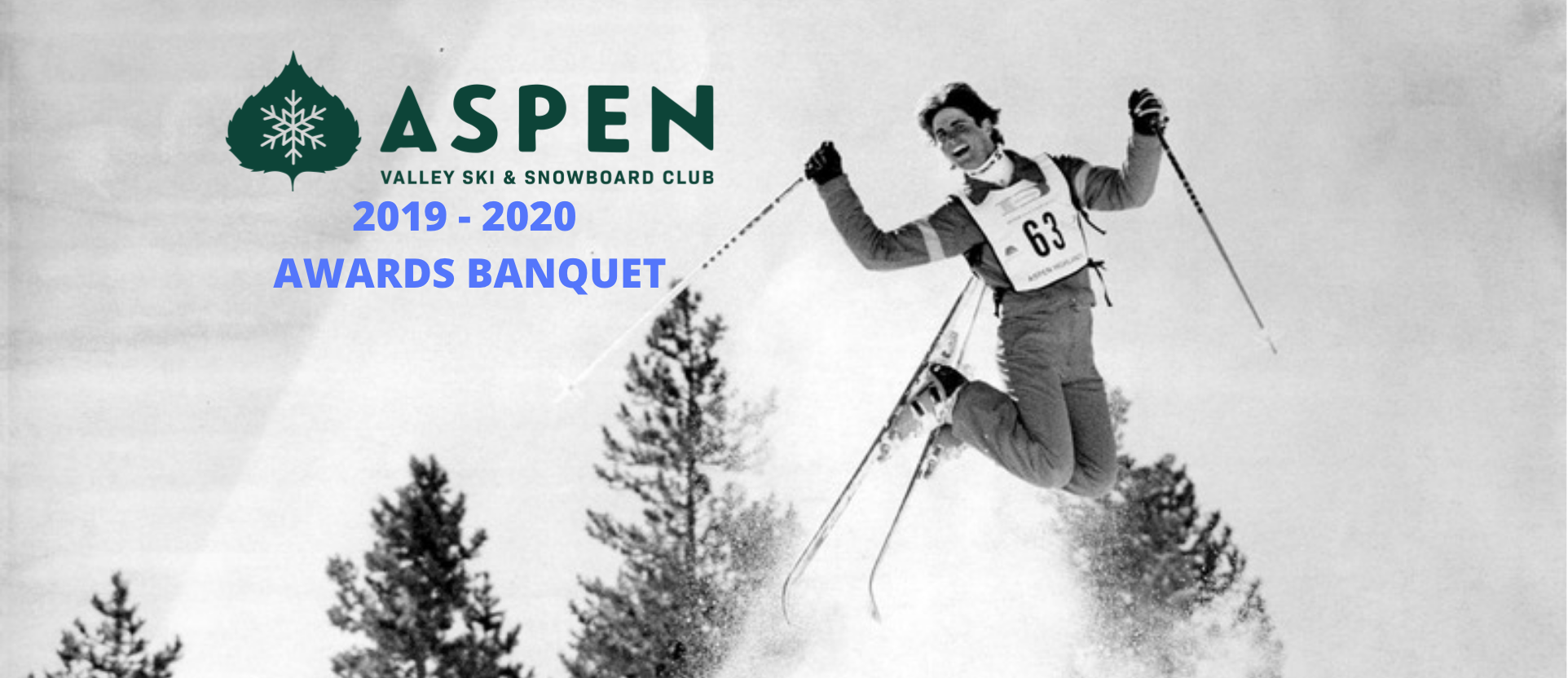 Join us to celebrate the amazing personal and athletic growth that our athletes experienced this winter! While we wish we could celebrate in person, we're excited to share a video for you all to enjoy as we congratulate AVSC athletes, coaches, and volunteers on their hard work.
Watch the 2020 Awards Banquet here:
https://vimeo.com/412440504
Clubhouse Chronicles: Pause, Pivot, Progress
This article was originally published by Mark Godomsky in AVSC's Aspen Times column, Clubhouse Chronicles.
The past month has proved to be a period of rapid adjustment to incremental, yet major, changes. Daily life has been altered not just in our community or country, but across the globe. While frontline workers valiantly carry forward with their jobs, the majority of us are spending exponentially more time at home than we ever have before.
If your family is anything like mine, we are finding the silver linings in time at home together, and while we're immensely grateful
Quick read more or view full article
to be in good health and in a comfortable home, there are some challenges, too. Screen time is up across the board. Social isolation has impacts on all of us; we miss spending time in person with our friends. We all miss our respective teams.

At the beginning of this month, I wrote to our families and supporters that I can't help but think that these challenges are ones that are exacerbated by, but not unique to, this period of social distancing. In fact, these are challenges that youth in our valley face frequently. It is not uncommon for kids to have no other option than to spend time at home with little but a device to keep them occupied.

I shared that it's made me think a lot about the value in the programs that we provide to local youth: while there are many things that beat sitting at home on the couch with a device in hand, I can think of none more meaningful than exploring the local mountains with mentors and friends. Not only for the fun of it, but for the social-emotional growth and the physical and mental health benefits.

Aspen Valley Ski and Snowboard Club is doing our best to innovate and provide outlets for our athletes, within the current stay-at-home parameters, that provide them with some semblance of their "normal" athlete experience: the ability to see teammates, to be motivated by a coach, to share their challenges alongside peers. Our coaches, who generally do not rely on technology for their most critical job functions, are now leveraging platforms from web conferencing on Zoom to live streaming on Facebook to building out workouts in the Train Heroic app. They are altering workouts so that athletes can complete them with limited equipment and guidance. They are revisiting the winter season, filled with challenge, growth and accomplishments, and helping athletes set new goals for their future.

While the medium has most certainly changed, the message remains the same: you are capable of being the best person and athlete that you can be, and we are here to help you get there.

Thank you all for your continued belief in the value that we provide to local kids. COVID-19 will end, and when it does, we are as enthusiastic as ever about continuing to provide opportunities for local youth to thrive as athletes and as people. In the meantime, I hope you and your family are healthy and finding ways to stay engaged and positive at this time.

If you would like to join AVSC in any workouts, check out our Facebook group "AVSC Strongest Together" — workouts start Monday at 3 p.m. (streaming within the Facebook group) and will continue every Monday, Wednesday and Friday at 3 p.m.! Read Less
Clubhouse Chronicles: The Persistence of Positivity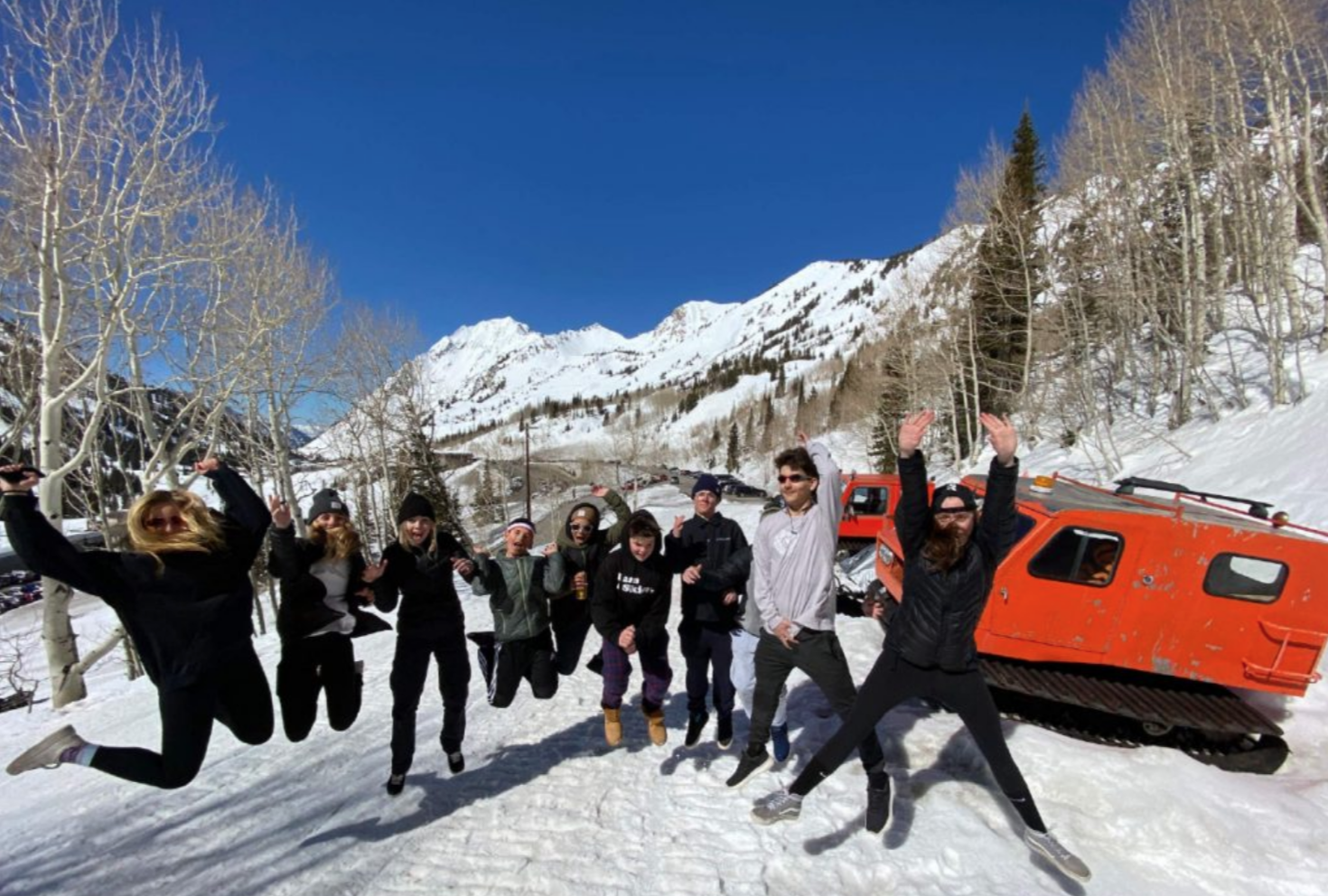 This article was originally published by Johnny Rossman in AVSC's Clubhouse Chronicles column in the Aspen Times.
Happiness is an inherent trait of skiing, but to the competitive skier, disappointment also is a familiar feeling. It is an interesting dichotomy: ski for happiness, but be prepared for sadness. Throughout this cycle, athletes learn what it means to commit to a passion, developing grit and resilience along the way.
A couple of weeks ago, I had to explain to the athletes that
Quick read more or view full article
there would be no more competitive skiing for the remainder of the year. This was at 7 a.m., the morning after we made the drive to Snowbird, Utah, and two hours before we'd be unexpectedly making that drive once again. You would think the kids would be crushed, but you don't know them like I know them.

Aspen Valley Ski and Snowboard Club's freeride team had 10 athletes in contention for the top spots in North America. We've all worked incredibly hard to establish AVSC as a premier freeride team and more importantly, build a strong and supportive group of friends. And at 7 a.m. that morning, the athletes — and friends — trusted the coaches that everything was going to be OK.

As the team came to terms with our new objective, we slowly packed up all the stuff we had unpacked just hours before and took solace in the fact that we were together, because you're often the best version of yourself when you're with teammates.

Instead of adopting a calamity-type mentality, we took a second to enjoy the beauty and environment around us before we piled in the van and drove straight back to Aspen. Often when you live in the mountains, you take them for granted. You forget about the millions of people who have never set eyes on a majestic peak like Mount Superior. You forget that people save money their entire lives just to take a trip to see the beautiful Wasatch Mountain Range, the majestic Moab desert, the mighty Colorado River, and the regal Elk Mountains. We took a short hike, just the energy reset we needed.

Former AVSC freeride coach Chason Russell introduced what is called an "energy laser" to the team prior to my time here. It is a tradition we carry on with great pride. On any given day when we need to insert positivity into the environment, we form a circle (sometimes 50-plus people). We gather closely and, from the ground (or snow) up, collectively drive energy through our poles, tapping them together while bellowing all the positivity we can channel until we rise up, blasting our poles upward and driving positive energy into the universe in the process.

On that morning, for one last time this season, we united in a circle and launched positivity into the universe before driving home. Today, remember that although the lifts aren't spinning and things feel different, love and positivity still reverberate throughout this world.

Clubhouse Chronicles is a behind-the-scenes column written by the Aspen Valley Ski & Snowboard Club that runs periodically in the Outdoors and Sports sections. Read Less
AVSC's Stapleton joins Colorado Snowsports Hall of Fame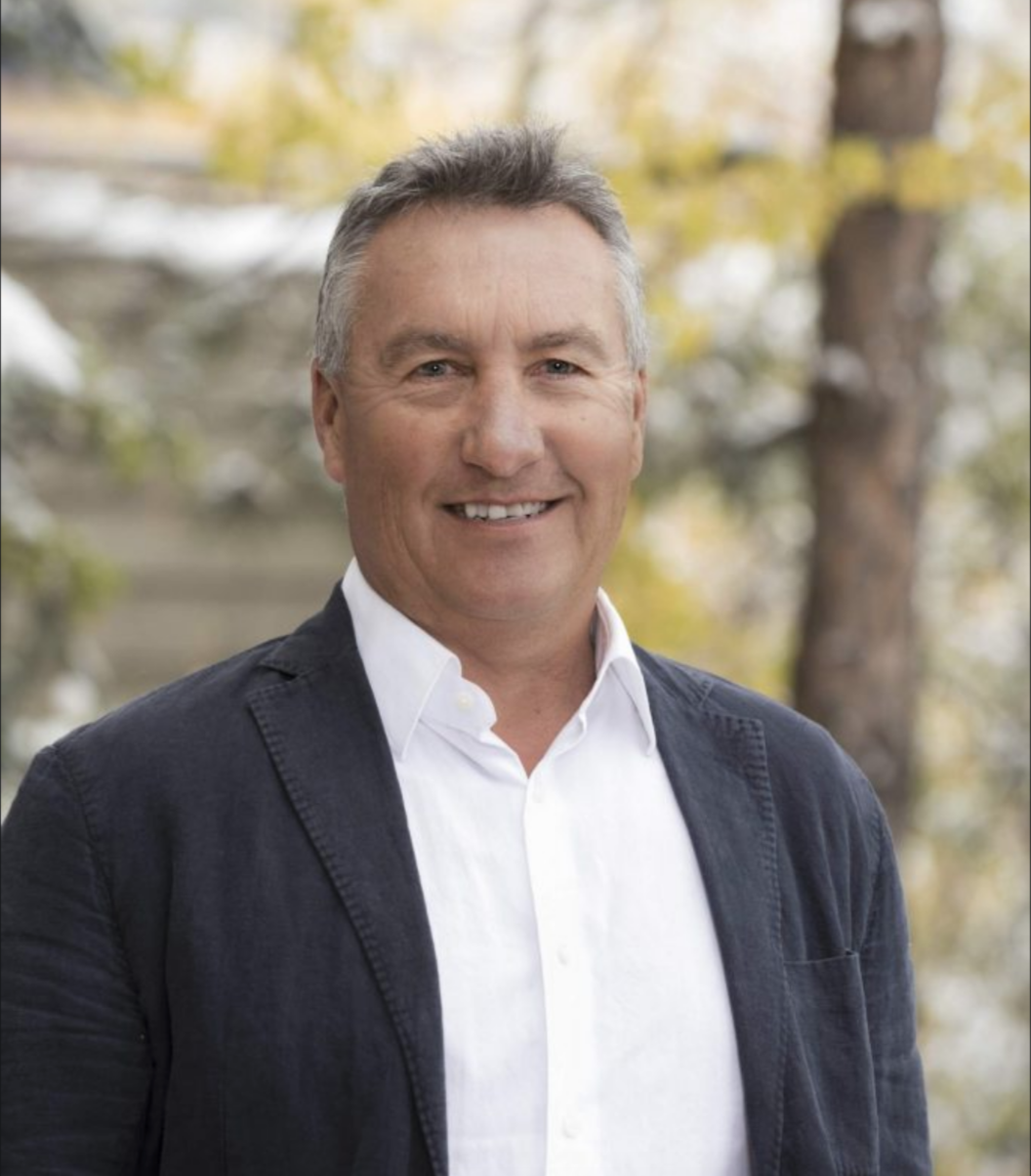 This article was originally published by Austin Colbert in the Aspen Times.
Like his father before him, Dave Stapleton Jr. is an integral part of Aspen's skiing history. Their family's roots in the Roaring Fork Valley go back to 1881 and the ski world as a whole has been greatly impacted by their accomplishments.
The Colorado Snowsports Hall of Fame announced Wednesday it will pay tribute to Stapleton Jr. in October when he is inducted as part of its
Quick read more or view full article
2020 class, where he will join his father in their permanent place among Colorado's snowsport legends.

"It's an honor that not many have and I'm very fortunate and lucky and happy to be one of the few," Stapleton told The Aspen Times on Wednesday. "It gives to the skiing background that my family has had over the time. And it's very special to both myself and my father."

Stapleton, 60, will be among the five inducted this fall, joining more than 200 others who have been added to the hall of fame since the first class in 1977. Aspen has nearly four dozen of its own already there, the most recent having been business icon Jeff Gorsuch and Olympic snowboarder Gretchen Bleiler, who were both inducted in 2019. Dave Stapleton Sr. was inducted in 2017 alongside Aspen big mountain skier Chris Davenport and Walt Evans, the former USSA national competition director who finished his career working for the Aspen Valley Ski and Snowboard Club.

Other notable Aspenites already in the Colorado Snowsports Hall of Fame include Bob Beattie, Chris Klug, Klaus Obermeyer and Spider Sabich, just to start.

While Stapleton Sr. — who lives in Grand Junction and turns 86 this month — was inducted as a "sport builder" for his work in ski racing safety, among other things, Stapleton Jr. is being inducted as an athlete who found great success as a ski racer on both the World Cup and U.S. Pro Ski Tour.

"I've got over 70 podiums from when I first started ski racing as a young child," Stapleton said, making note of his lone World Cup podium in a combined race on the famed Lauberhorn course in Wengen, Switzerland. "So I'm very proud of that. There are not a lot of other people who can say that, and that's from all different levels of ski racing. It's from junior levels up."

Stapleton Jr. certainly takes pride in his athletic accomplishments, but it's what he's done since that stands out to him. After running Stapleton Ski in Aspen for 17 years, he left the retail industry and found a home with AVSC, the same club he grew up with, where he's currently its development officer. He works alongside development director Miah Wheeler to fundraise for the club.

"Dave's presence is greatly appreciated around the organization," AVSC executive director Mark Godomsky said. "Dave brings the history of AVSC to work every day and has certainly leveraged his passion for ski racing and Aspen and kids into the opportunity to help raise money to support kids so they can do what he did. Dave, whether it's raising money or just the presence on the mountain with families and donors to the training center, Dave is an important part of the team."

Stapleton has been a major factor in building the annual Audi Ajax Cup, the club's largest fundraiser, into what it is today. He also led the fundraising effort to create the Stapleton Training Center at Aspen Highlands, which is named after him. Opened in 2014, it's become a highly sought after training venue for ski racers and has hosted the likes of Mikaela Shiffrin, Lindsey Vonn and the Norwegian national team in recent years.

The official induction ceremony for the 2020 hall of fame class is tentatively scheduled for Oct. 17 in the Vail Valley. Also being inducted this fall are: James Niehues, known for having painted more than 200 ski resort trail maps; Scott Rawles, a standout moguls skier and coach from Breckenridge; Ellen Post Foster, a former freestyle athlete and snowsports educator from Beaver Creek; and Telluride's Pam Conklin, an accomplished writer and media relations official in the ski industry.

They were chosen from a field of 15 nominees, which included former Aspen Skiing Co. executive John Norton, by a 140-member voting panel.

"To be nominated on the first try is very special," Stapleton said. "The best part of my career is what I've done for the Aspen Valley Ski Club, I think, and giving back to our community what gave me so much in my world. I think that's probably been the biggest part of my getting into the hall of fame is what I'm doing now with the kids and making it affordable for any kid in our valley to actually have the opportunity to build their dreams." Read Less