Honoring Bob Beattie - Aspen Supports Kids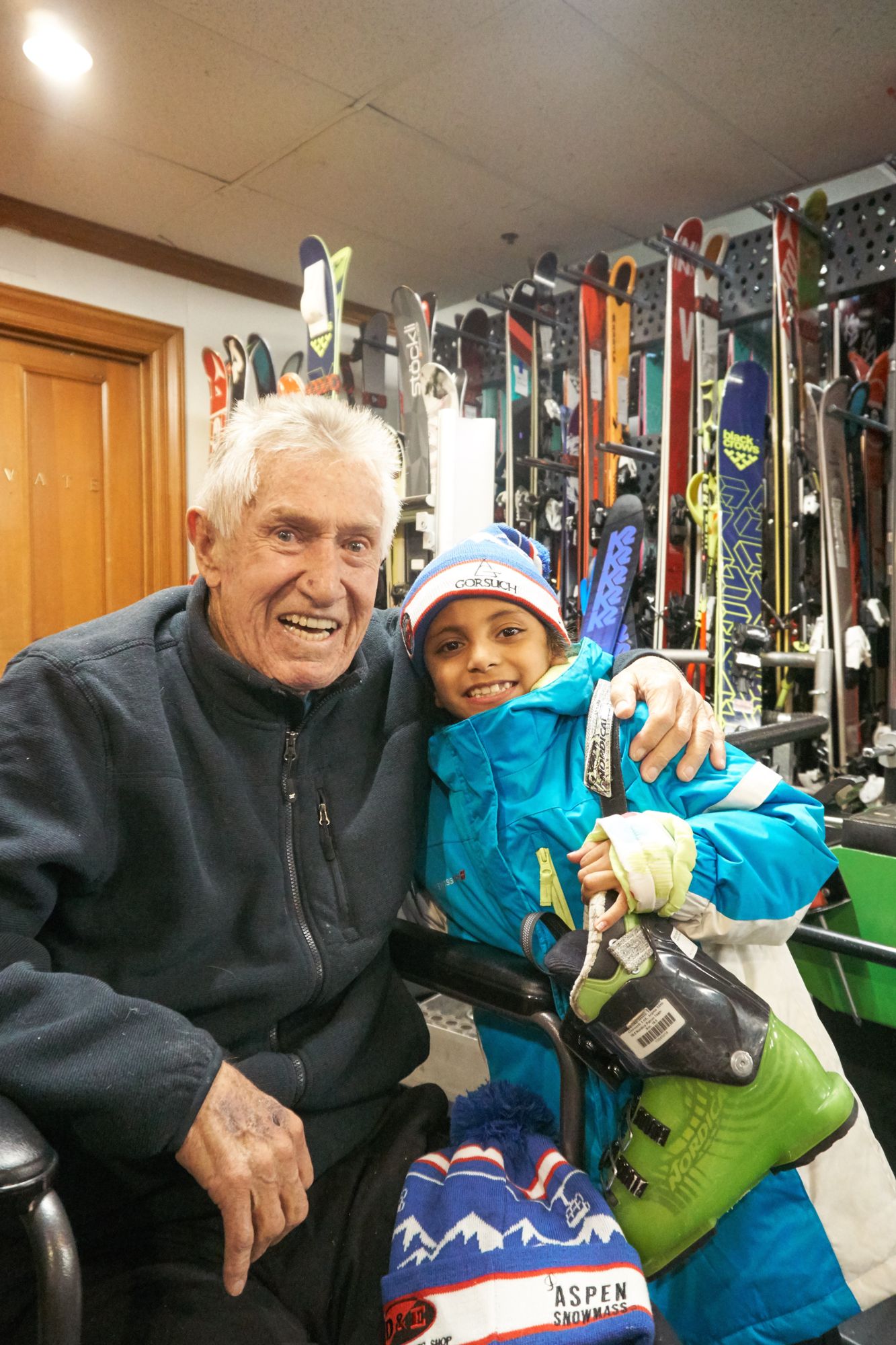 Dear AVSC Community,
A few weeks ago, I wrote to share some thoughts on Bob Beattie, who was a dear friend to Aspen Valley Ski & Snowboard Club. In the time since his passing, we have thought a lot about how best to honor Bob's legacy here at AVSC. One of the things he was most persistent about with the AVSC team was his desire for our recreational program to once again be called "Aspen Supports Kids," the program's original name.
We are happy to share that starting next
Quick read more or view full article
season, the Base Camp program will be called Aspen Supports Kids once again! While the program has grown from 25 kids to 1,600 since the time that Bob, Brooke Peterson, and Charif Souki started it nearly 30 years ago, the mission has remained the same: accessibility to skiing and snowboarding for local youth.

In addition to the program name change, AVSC, the Beattie family, and The Bob Beattie Ski Foundation are excited to announce a generous $45,000 match for donations made in Bob's memory to the club's Bob Beattie Endowment Fund, a fund named a decade ago to honor Bob's impact. Donations made before June 1, 2018 will be matched dollar for dollar up to the full $45,000 thanks to Zeno Beattie, Jackie and John Bucksbaum, Christin Cooper and Mark Tache, Sue and Ron Hopkinson, Carol and Mike Hundert, Peter Looram, and Yvonne and Otto Tschudi.

Bob saw potential in every child and cared deeply about their personal and athletic growth. This program was his pride and joy. We hope you will join us in honoring Bob by continuing to create opportunities for local kids to learn to ski and snowboard. Gifts can be made online, by check (made out to AVSC with "Bob Beattie" in the memo) or by phone (please call Miah Wheeler at (970) 205-5102).

Thank you to all who have shared stories and memories with us in the past few weeks; they are a testament to Bob's incredible impact on our community. One amazing tribute was the letter AVSC Alumnus Bobby Moyer wrote, which 9News featured here.

We look forward to celebrating Bob's life with you all on December 8th, 2018 in Aspen; we will share more details regarding the celebration in the coming months.

Best,

Mark

Mark Godomsky
Executive Director, AVSC

View the full press release here. Read Less
Recap: AVSC Awards Banquet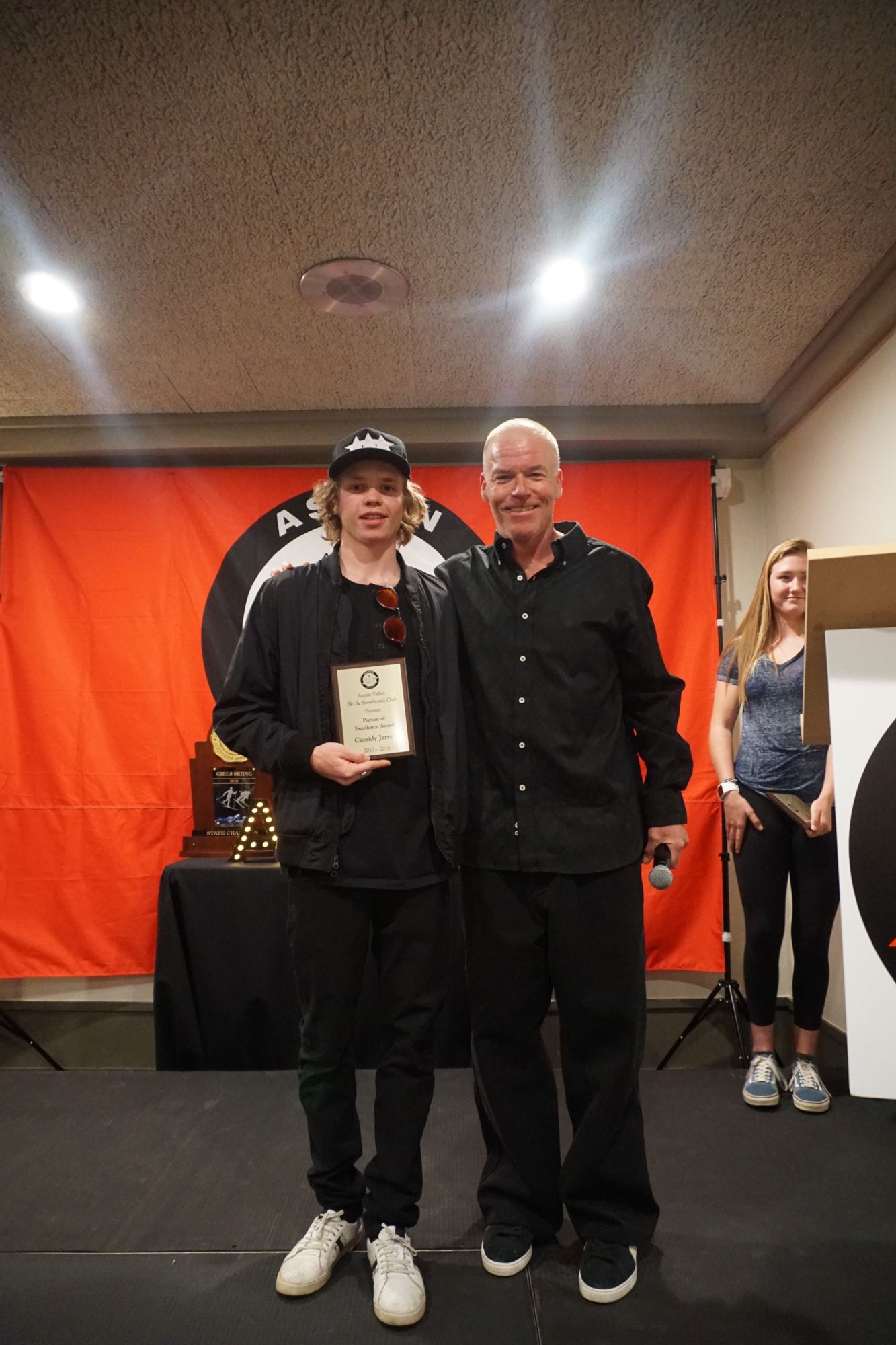 We had a great evening celebrating the growth and accomplisments of our TEAM athletes last week at the Inn at Aspen! Thanks to all who made this season an awesome one!
Check out pictures from the evening here.
Check out the end of season recap video here.
Award Winners:
Community Partner:
Aspen Snowmass Nordic Trail System
Bob Beattie Award:
Stafford Grey
Quick read more or view full article

height="20">

Tage Pedersen Commitment Award
Nordic:
Younger: Corbin Carpenter
Older: Lola Villafranco
Snowboard:
Younger: Tabatha Galicia
Older: Gus Sigel
Freestyle:
Younger: Hunter Maytin
Older: Jackson Ferraro
Alpine:
Younger: Jack Hamm & Alex Engelmann
Older: Devon Toribio
Robert Oden Teamwork Award
Nordic:
Younger: Edwin Ryerson
Older: Elizabeth Barsness
Snowboard:
Younger: Oliver Pullis
Older: Malem McDaniel
Freestyle:
Younger: Montana Flynn
Older: Hanna Faulhaber
Alpine:
Younger: Zala Smalls
Older: Devon Garber
Dick Butera Integrity Award
Nordic:
Younger: Eske Roennau
Older: Colt Whitley
Snowboard:
Younger: Roan Smith
Older: Shayne Sandblom
Freestyle:
Younger: Jaelyn Spraker
Older: Aaron Lee
Alpine:
Younger: Cate Simpson
Older: Arie Van Vuuren
Gale Spence Excellence in Coaching
Nordic: Sari Anderson
Snowboard: Wylie Adams
Freestyle: Amy Mishkin; Emma Whitelande
Alpine: Jonas Nyberg
Ruth Whyte Outstanding Volunteer
Nordic: Craig Wheeless
Snowboard: BJ Trouskie
Freestyle: Matt Lamm
Alpine: Julia Carranza
Adaptive: Dave Sturt a.k.a. "Aloha Dave"
Stirling Cooper Award
Nordic: Taiga Moore
Snowboard: Robert Pettit
Freestyle: Orion Cherney
Alpine: Ben Throm
Willoughby Award
Nordic: Chelsea Moore
Snowboard: Isabella Borenstein
Freestyle: Logan Brown
Alpine: Mariel Gorsuch
Pursuit of Excellence:
Nordic: Kate Oldham
Snowboard: Jake Canter
Freestyle: Cassidy Jarrell
Alpine: Ally Cornelius & Isabella Wright
Andy Mill (chosen from the Pursuit of Excellence nominees)
Cassidy Jarrell
Graduating Seniors:
Nordic:
Chelsea Moore, Jacob Barsness,
Rickey Wojcik, Maya McDonough
Snowboard:
Bella Borenstein, Noah Anthony
Freestyle:
Frank "Logan" Brown
Jackson Ferraro
Cassidy Jarrell
Alpine:
Mariel Gorsuch, Jake Bassi, Anya Elizondo,
Dexter Edelman, Zoe Schein, Heath Colon
Alpine - Most Improved:
Younger: Riley Puckett
Older: Heath Colon & Jack Bowers
Nordic - Most Improved:
Younger: Juniper Anderson
Older: Everett Olson
Read Less