8 of our skiers are in Anchorage, Alaska this week for Junior Nationals! Monday was the first race and our skiers are working very hard competing with the best from around the country. Kate Oldham was the first Rock Mountain Division skier yesterday in the 5km Skate earning a 14th place (U18) and Colt Whitley earned a 11th place (U18) in the 10km Skate.
Wednesday was the Classic Sprints with Kate Oldham making her way to a spot in the filals and earming 6th place!
Keep up with the race results by clicking
HERE
, next race is this Friday, March 15th.
Live video feed of the event can be found
HERE
Click this
LINK
for photos.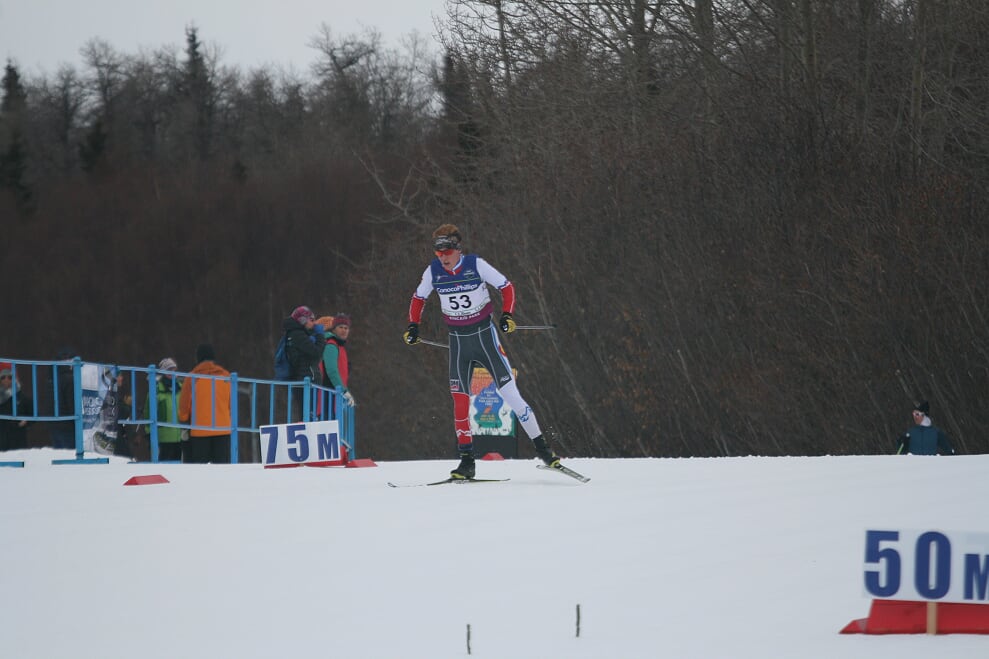 Everett Olson racing the 10km Skate at Junior Nationals in Anchorage, AK