AVSC 2020-2021 Award Winners
We are grateful that our athletes had an awesome winter full of fun, challenge, and success despite the collective challenges that this winter presented. While each discipline met and celebrated as a smaller group, we wanted to take the time to recognize our club-wide award winners here, as we are so proud of all that they've accomplished. Please join us in celebrating the incredible accomplishments of our athletes!
Club-wide Award Winners:

City of Aspen – Community Partner
Our 2021 Community Partner Award goes to the City of Aspen!

"It truly takes a village. The City of Aspen has impacted AVSC in a multitude of ways and continues to be a truly integral part of our success. From grooming cross country trails, helping to fund AVSC's scholarship program, and helping us coordinate our events, the City of Aspen's commitment to the AVSC Community and youth is an incredible asset. We have so many important partners and throughout this last year it has become obvious that the City of Aspen believes in the importance of mentorship in the outdoors. Thank you City of Aspen." – Miah Wheeler, AVSC Development Director
AVSC's Community Partner Award is given annually to a community partner who has made an extraordinary impact on our athletes in that particular season.
---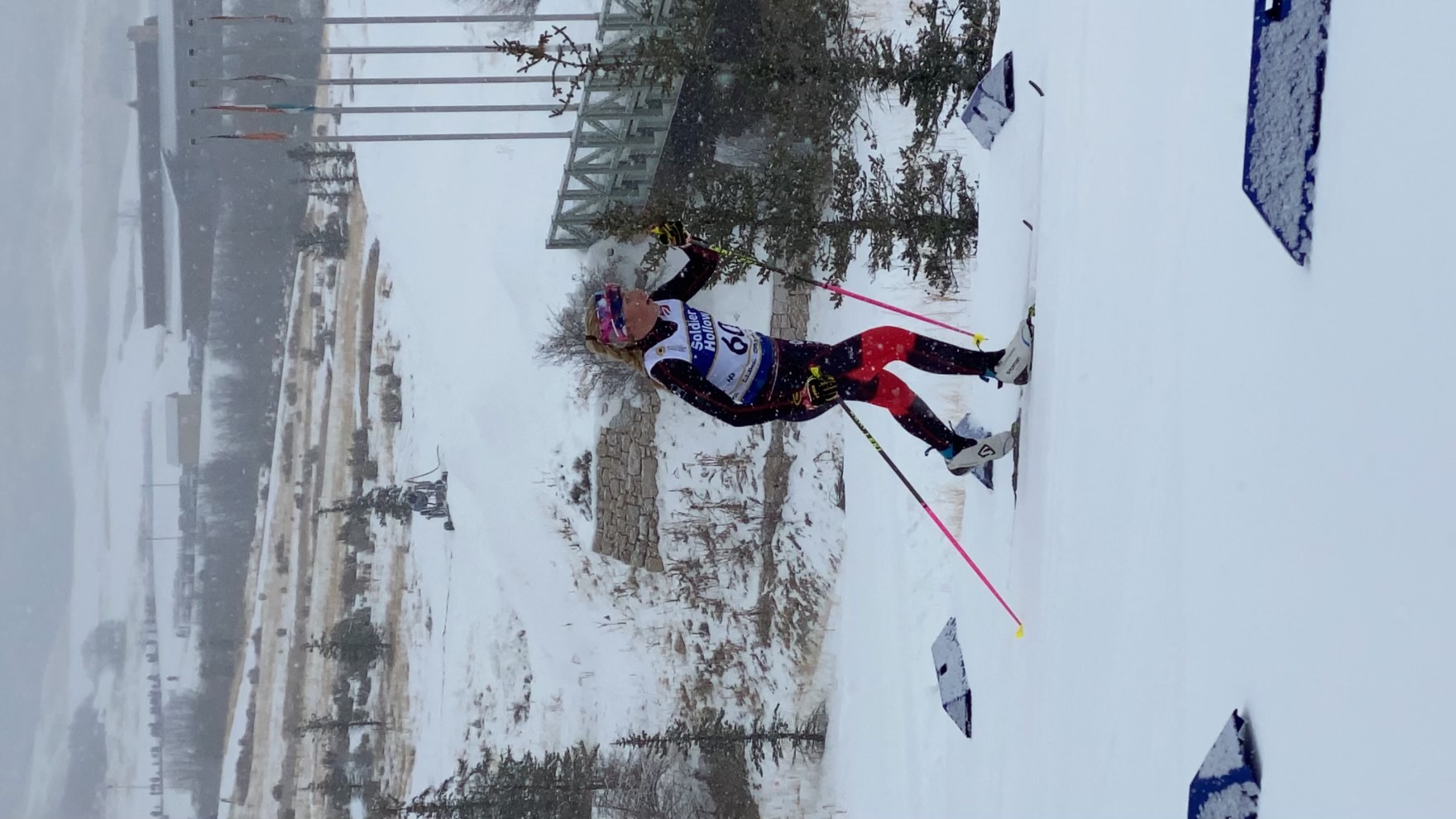 Eva McDonough – Willoughby Award
Our 2021 Willoughby Award goes to Nordic Skier Eva McDonough!
"Eva is the unique athlete who can balance excellence in the class room and on the hill. Her hard work in both has lead to an opportunity to ski for Bates College next season." – August Teague, AVSC Nordic Program Director
The Willoughby Award is given to an athlete demonstrating outstanding achievement in athletics and academics. AVSC recognizes the vital importance of academics and the incredible challenge it is for an individual to excel in both. Frank Willoughby was one of the founding fathers of AVSC and of skiing in Aspen. He served two terms as President of the AVSC Board of Directors, in the late 30s and again the mid-40s. From the Mindnight Mine, Frank operated the first snow-cat on Aspen Mountain.
---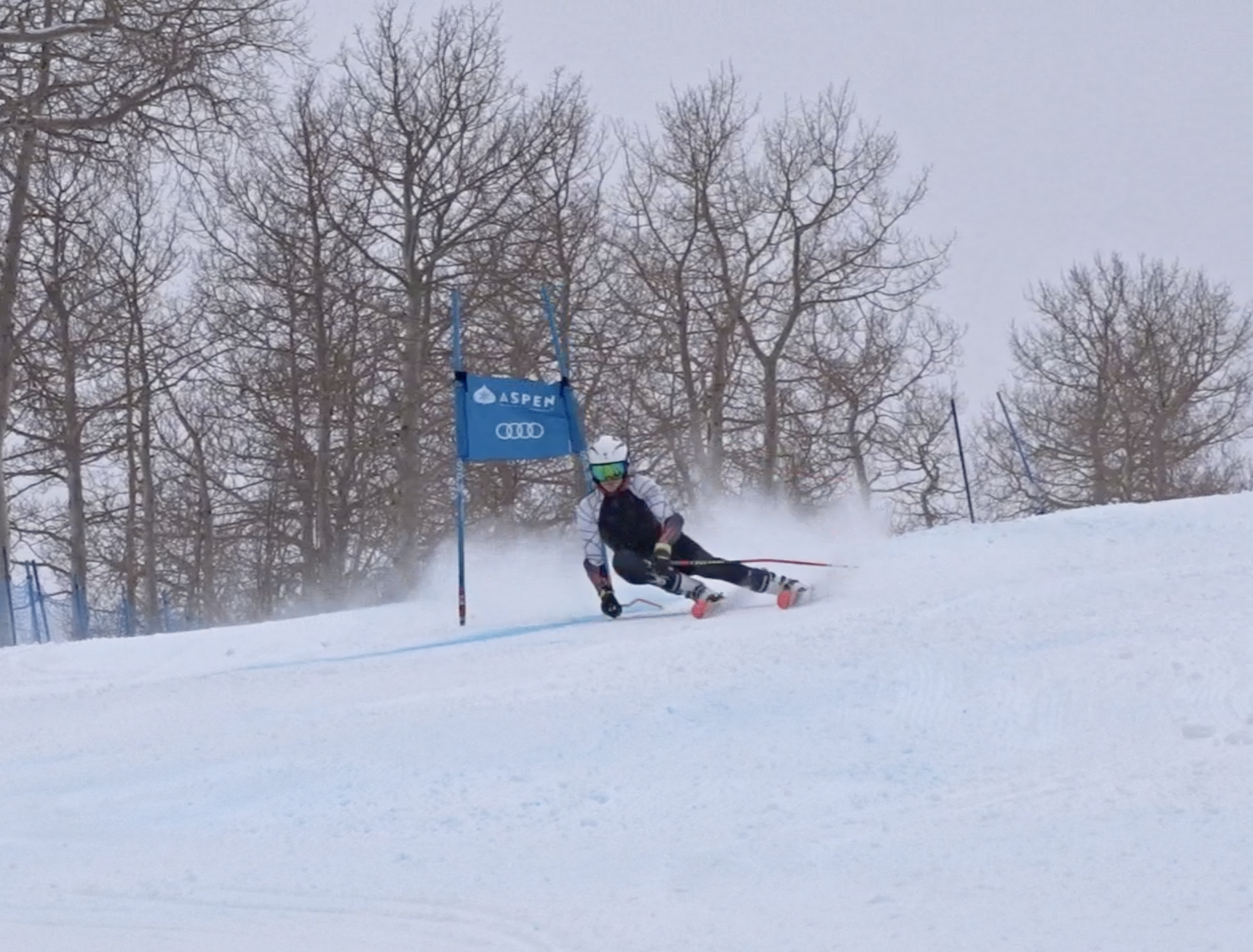 Jake Morgan – Samuel Ryan Coffey Memorial Award
Our 2021 Sam Coffey Memorial Award goes to Jake Morgan!
"Jake's passion for skiing and the dedication he showed to the sport this season was commendable. An example that comes to mind was when he qualified into a Colorado Ski Cup race from the previous Devo race. It was dumping snow – one of the better powder days we had at home – and he had to wake up at 5am and go to a race in Vail. He was pumped he made it into that race, but was a little bummed that he couldn't go powder skiing with his buddies. We saw him out the next day shredding pow with his friends at Highlands; he had to be tired but needed to get out and free ski!" - Torey Greenwood, AVSC FIS Coach
The Samuel Ryan Coffey Memorial Award was created to honor @scramuelcoffey's memory and help FIS-level alpine athletes seeking summer training opportunities. Athletes must demonstrate AVSC's core values of commitment, teamwork, and integrity as well as embody Sam's passion for skiing and the Aspen community.
---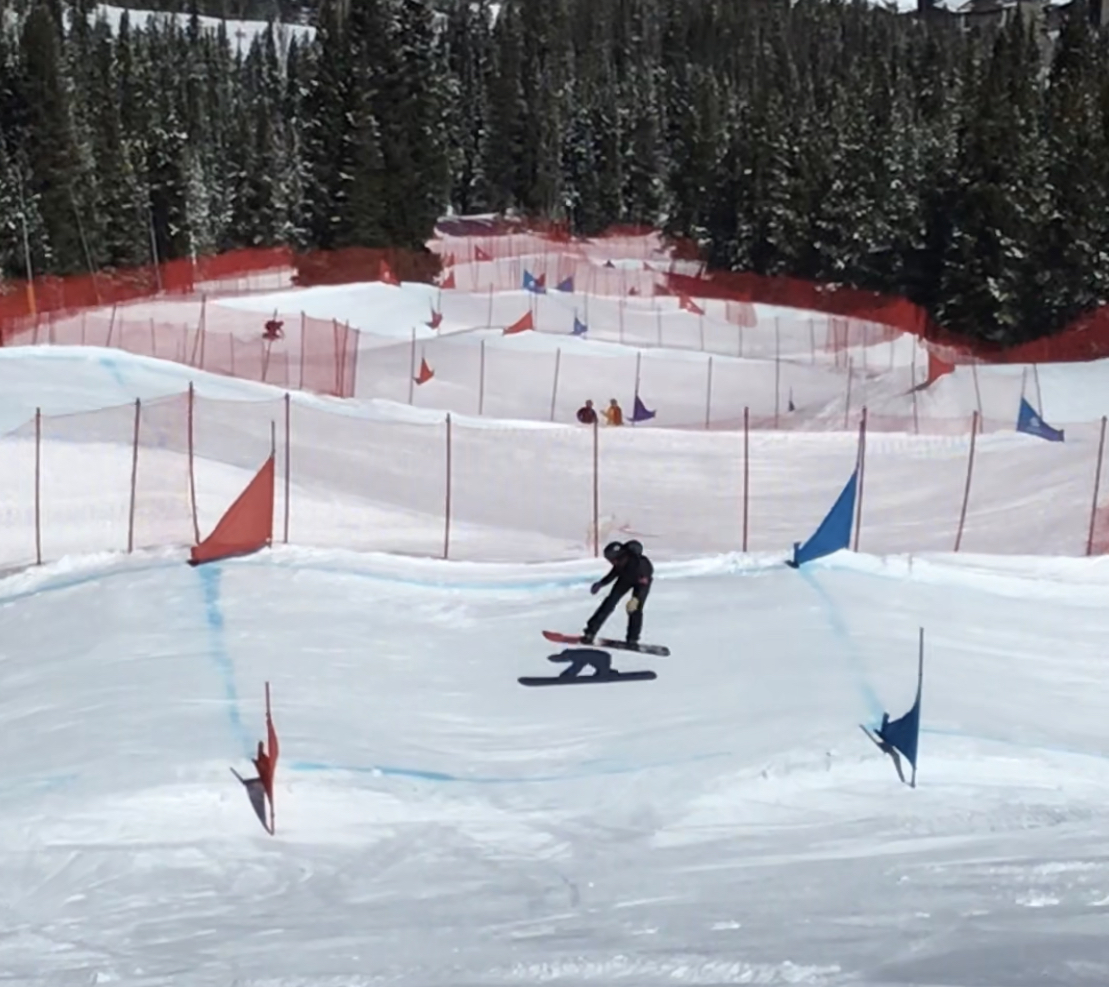 Sean Connelly – Snowboard Pursuit of Excellence
Our 2021 Pursuit of Excellence Snowboard Program Award goes to Sean Connelly!
"The pursuit of excellence not only shows an athlete's drive to reach the highest level in their sport, but also to be a supportive and positive member of our community. Sean has been in the program longer than any other Snowboard athlete, growing through our pre-devo program all the way to our Team 2 program. He has competed at almost every level of contest, had great success at the highest levels, and seen multiple podiums in his career in the program. On top of that, he always wants to reach out and spend time snowboarding with the younger athletes in the program. Through Sean's actions on and off the snow I am really excited to see where the next chapter takes him." – Jason Cook, AVSC Snowboard Program Director
About the Pursuit of Excellence Award: AVSC encourages athletes to expect excellence from themselves. This award is presented to an athlete from each discipline who has demonstrated the drive to excel in their sport, while at the same time embodying our core values of commitment, teamwork, and integrity.
---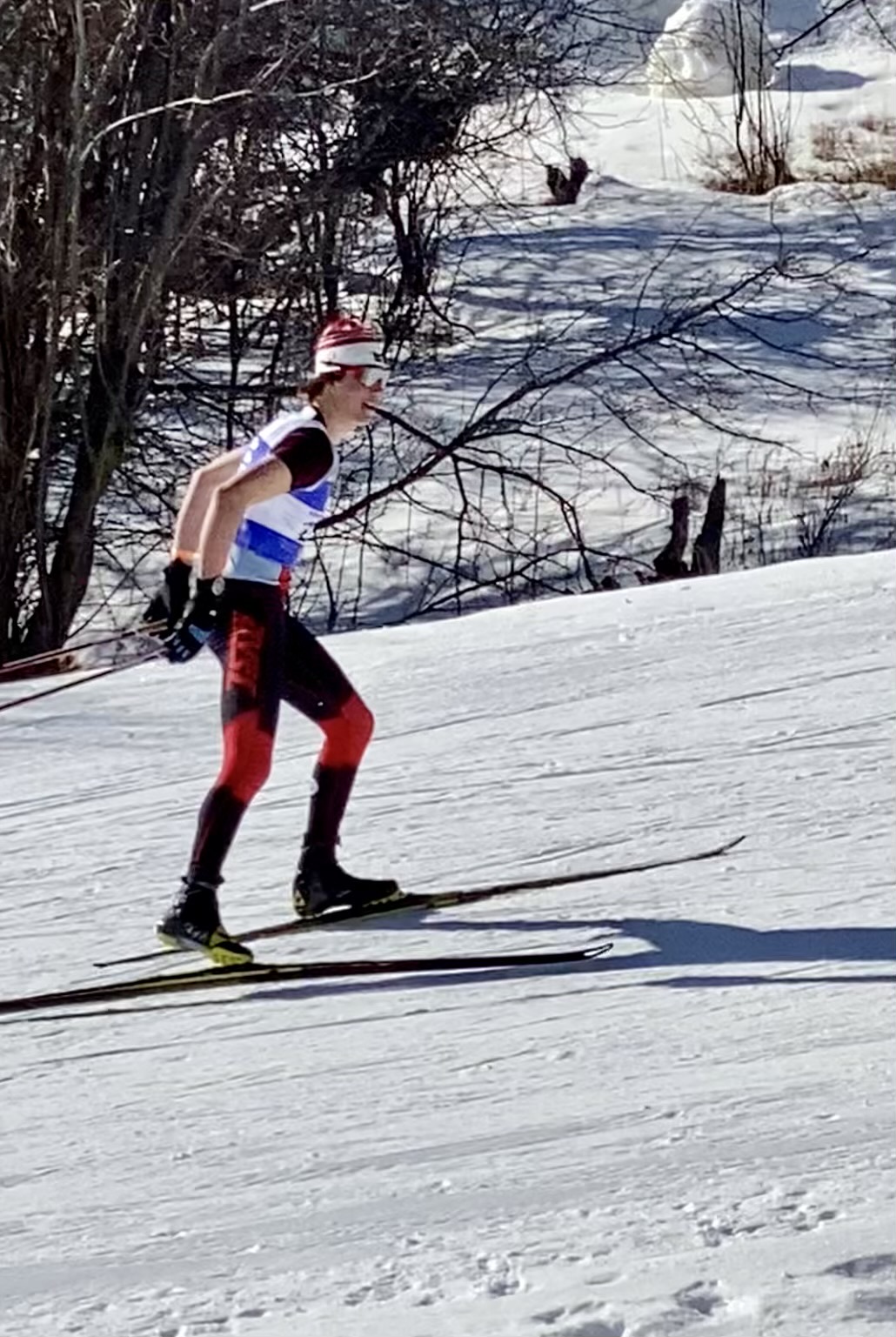 Ben Oldham – Nordic Pursuit of Excellence
Our 2021 Pursuit of Excellence Nordic Program Award goes to Ben Oldham!
Nordic Program Director, August Teague, shared, "Ben's hard work and determination last summer and throughout this season led to his phenomenal jump both in results and process this year. Ben had some incredible results this season (Soldier Hollow Super JNQ 2nd Classic Sprint; 2nd 5km Skate; Raoul Wille Memorial Ski Race 3rd 5km Classic; Spring Gulch Open 1st 5km classic, 1st 5km skate; Western Junior Championships 3rd Skate Sprint, 5th 5km Classic, 2nd 5km Skate; Tour de Sun Valley 1st Skate Sprint, 1st 5km Classic; 2nd 15km Skate). He has the unique ability to make things fun but also get down to business. I am excited to see what the future brings for him as he continues to challenge himself and his teammates!"
About the Pursuit of Excellence Award: AVSC encourages athletes to expect excellence from themselves. This award is presented to an athlete from each discipline who has demonstrated the drive to excel in their sport, while at the same time embodying our core values of commitment, teamwork, and integrity.
---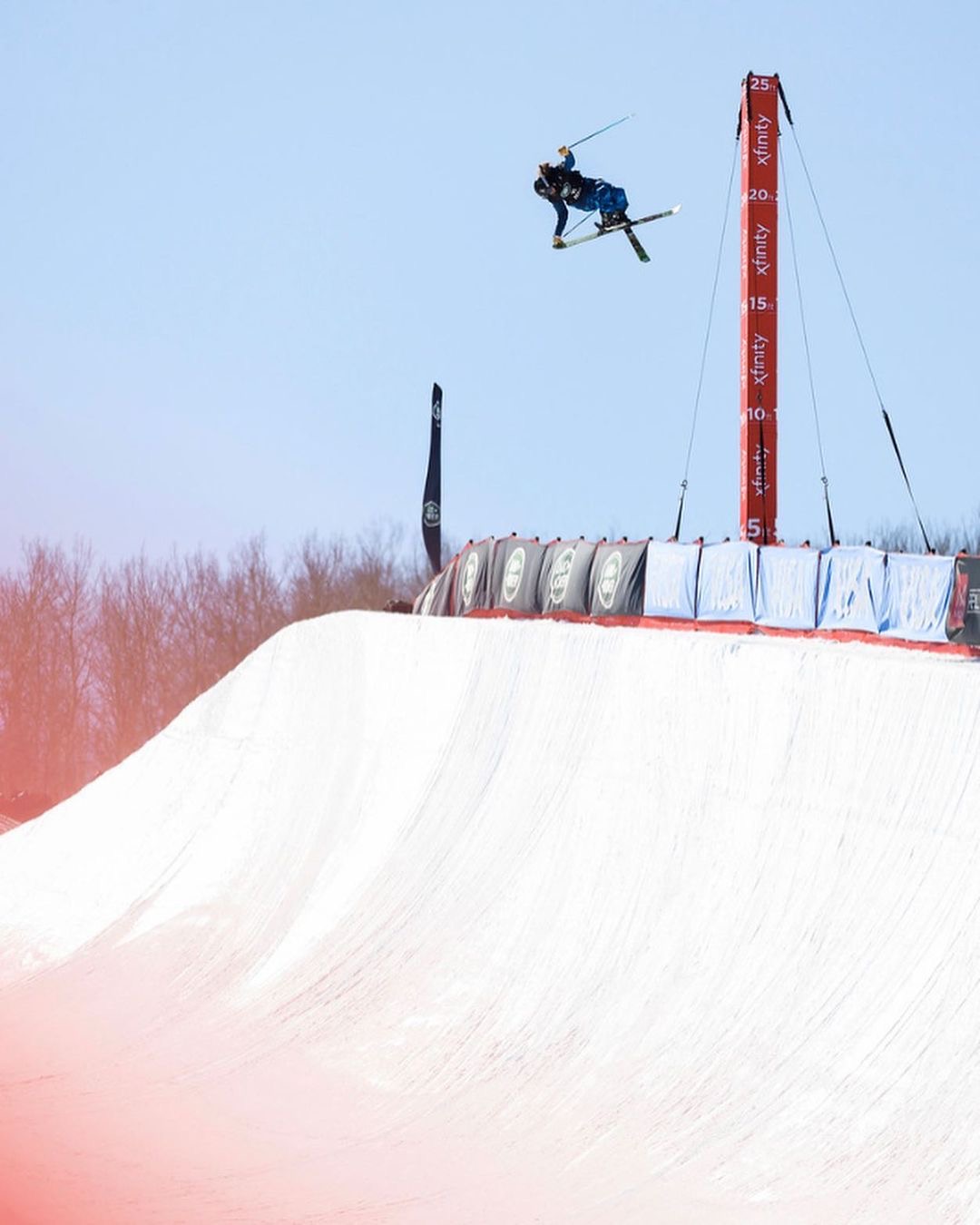 Hanna Faulhaber – Freestyle Pursuit of Excellence
Our 2021 Pursuit of Excellence Freestyle Program Award goes to Hanna Faulhaber!
"Hanna continued to progress her freeski career this winter with her biggest competition start to date: World Champs. It took a lot more focus on the mental challenges of high-level sport. Hanna managed it all, from not being sure of she was going to be selected to compete, to learning a new trick right before the competition. She was able to overcome it all to make it to the finals, ultimately placing fourth, the highest placed finisher for the US women. Also just last week, Hanna was named to the US Women's Halfpipe Pro Team (she moved up from Rookie Team)." – Greg Ruppel, AVSC Park + Pipe Coach
About the Pursuit of Excellence Award: AVSC encourages athletes to expect excellence from themselves. This award is presented to an athlete from each discipline who has demonstrated the drive to excel in their sport, while at the same time embodying our core values of commitment, teamwork, and integrity.
---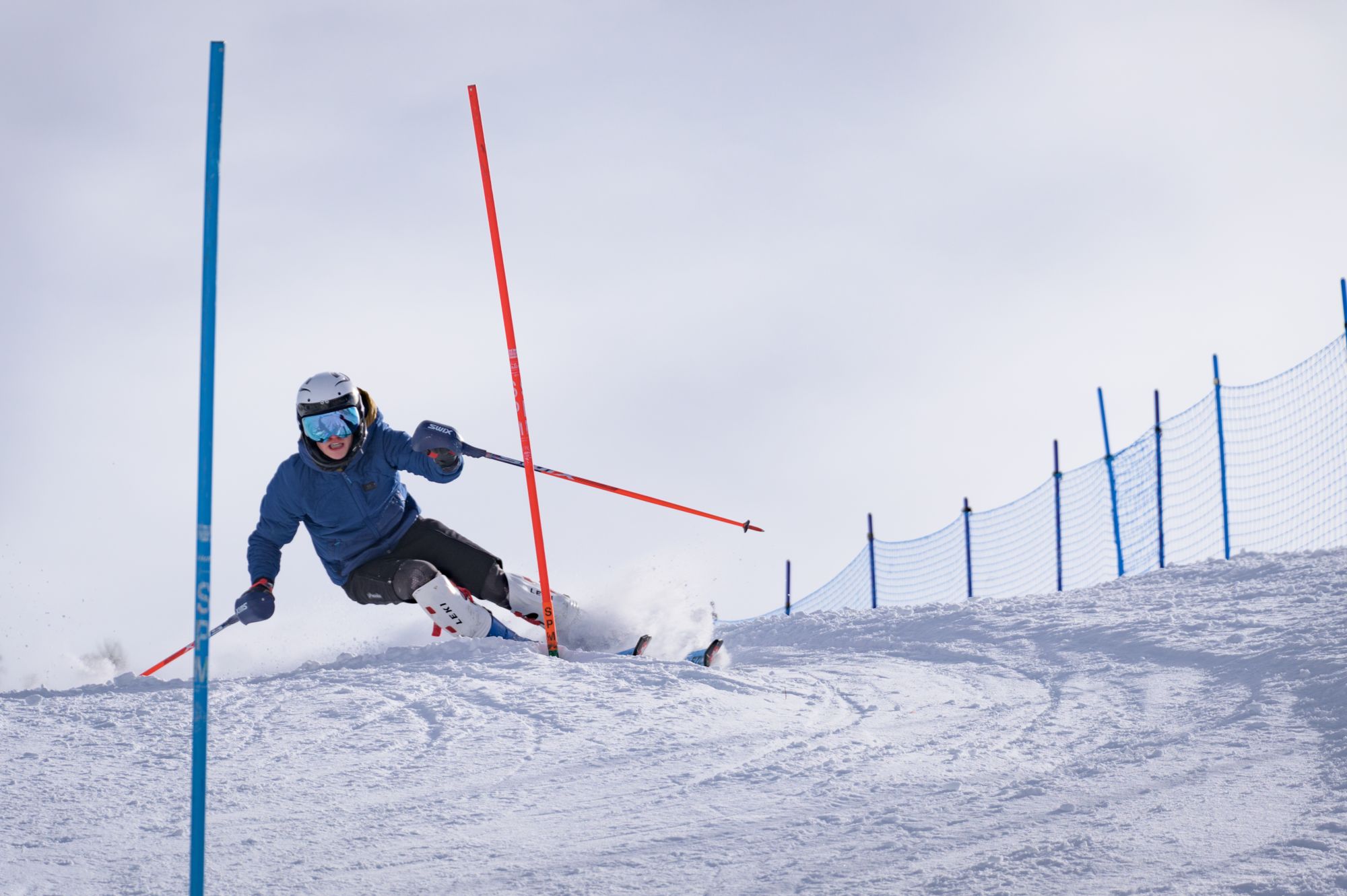 Chase Kelly – Alpine Pursuit of Excellence
Our 2021 Pursuit of Excellence Alpine Program Award goes to Chase Kelly!
"Chase Kelly is one of the hardest working athletes I have ever worked with. He dedicates himself to sport and strives for perfection. He has been one of the fastest men in the region for a long time, but was faced with defeat at our first races of the year. He spent the rest of the winter working his tail off to get back on top. By the end of the season he proved he was again capable of skiing as fast as any of his competitors. He was crowned the State CHASSA champion, and Finished 4th overall and 2nd in the SL at Junior Championships in Steamboat. His focus at training was contagious and the athletes around him learned how to had to step up their game. If you want to be the best, you are first going to have to out work Chase Kelly… and that is a tall order!" – Willie Volkhausen, U16 Coach
About the Pursuit of Excellence Award: AVSC encourages athletes to expect excellence from themselves. This award is presented to an athlete from each discipline who has demonstrated the drive to excel in their sport, while at the same time embodying our core values of commitment, teamwork, and integrity.
---
Hanna Faulhaber – Andy Mill Award
For the second year in a row, our Andy Mill Award goes to Freestyle skier Hanna Faulhaber!
"Hanna returned after an incredible season in 2019-2020 hungrier and more determined than ever to take the next step. It's hard to top 3rd place at Junior Worlds but 4th Place at FIS Freeski World Championships against the top women Halfpipe skiers on the planet did just that. Hanna has trained and put in the work for years and the hard work is paying off. Hanna is ranked 15th in the World and 3rd in the US." – Eric Knight, AVSC Freestyle Program Director
About the Andy Mill Award: We choose this recipient from among the Pursuit of Excellence winners. This award is given to an athlete who has achieved outstanding National and/or International results. Andy is an Aspen local who grew up skiing with AVSC. Throughout the 70's, he was America's premier downhill racer. In 1988, Mill was presented with the U.S. Olympic Spirit Award in recognition for overcoming adversity in the 1976 Olympic Games, where he placed sixth in the downhill, even though injured. His lower right leg was so badly bruised from a training injury that he could not stand without pain the day before the race. In order to compete, he froze his leg in the snow minutes before entering the starting gate. Andy is a generous supporter of AVSC and has been for years. As he says, it's important for him to give back to the organization that has given so much to him.
---
Congratulations to all of our 2020-2021 AVSC Award Winners!
Community Partner Award

City of Aspen

Graduating Seniors

Nordic
Kendall Clark, Christian Kelly, Kylie Kenny, Eva McDonough, Taiga Moore, Geffery Oliva, Edie Sherlock, JP Viola, Noah Wheeless
Snowboard
Alexander Mosher, Sean Connelly, Jonny Weiss, Shayne Sandblom
Freestyle
Thomas Morris, Evelyn Leibinger, Kaelyn Kroeger, Annika Nichols, Chase Kennedy
Alpine
Davis Colon, Charlie Olsen, James Kelly, Tyler Thomas, Noah Forman, Hank Sweeney, Stella Johansson, Riley Puckett, Eleanor Hicks

Bob Beattie Award (ASK)

Trevor Clapper

Tage Pedersen Commitment Award

Nordic
Older: Nikolas Burkhart
Younger: Nina Villafranco
Snowboard
Older: Shayne Sandblom
Younger: Whitaker "Whit" Miller
Freestyle
Older: Lenna "Len Dog" Persson
Younger: Liloo Oppenheim and Allessa Oliver
Alpine
Older: David Conners and Madeline Hicks
Younger: Darienne Kenny

Robert Oden Teamwork Award

Nordic
Older: Eska Roennau
Younger: Juniper Anderson
Snowboard
Older: Jasper Grimm
Younger: Emma Denis
Freestyle
Older: Owen Nelson
Younger: Elijah Knight
Alpine
Older: Noah Bindas
Younger: Charlie Sinclair

Dick Butera Integrity Award

Nordic
Older: Elsie Weiss
Younger: Sean Braudis
Snowboard
Older: Alex Mosher
Younger: Hailey Ward
Freestyle
Older: Christopher "Bode" McDowell
Younger: Alexa Yang
Alpine
Older: Charlie Olsen
Younger: Quintessa Frisch

Gale Spence Excellence in Coaching Award

Nordic: Austin Weiss
Snowboard: Charlie Childress
Freestyle: Richard Mendoza
Alpine: Kris Shampeny

Ruth Whyte Outstanding Volunteerism Award

Nordic: Ben Dodge
Snowboard: Lise Adams
Freestyle: David Gensch & Polly Hilleke
Alpine: Ken Murphy

Stirling Cooper Memorial Award

Nordic: Lola Villafranco
Snowboard: Gus Sigel
Freestyle: Thomas Gavin
Alpine: Tessa Munro

Willoughby Award

Eva McDonough

Pursuit of Excellence Award

Nordic: Ben Oldham
Snowboard: Sean Connelly
Freestyle: Hanna Faulhaber
Alpine: Chase Kelly

Andy Mill Award

Hanna Faulhaber

Sam Coffey Award

Jake Morgan
Read Less
Nordic Summer Programs Added!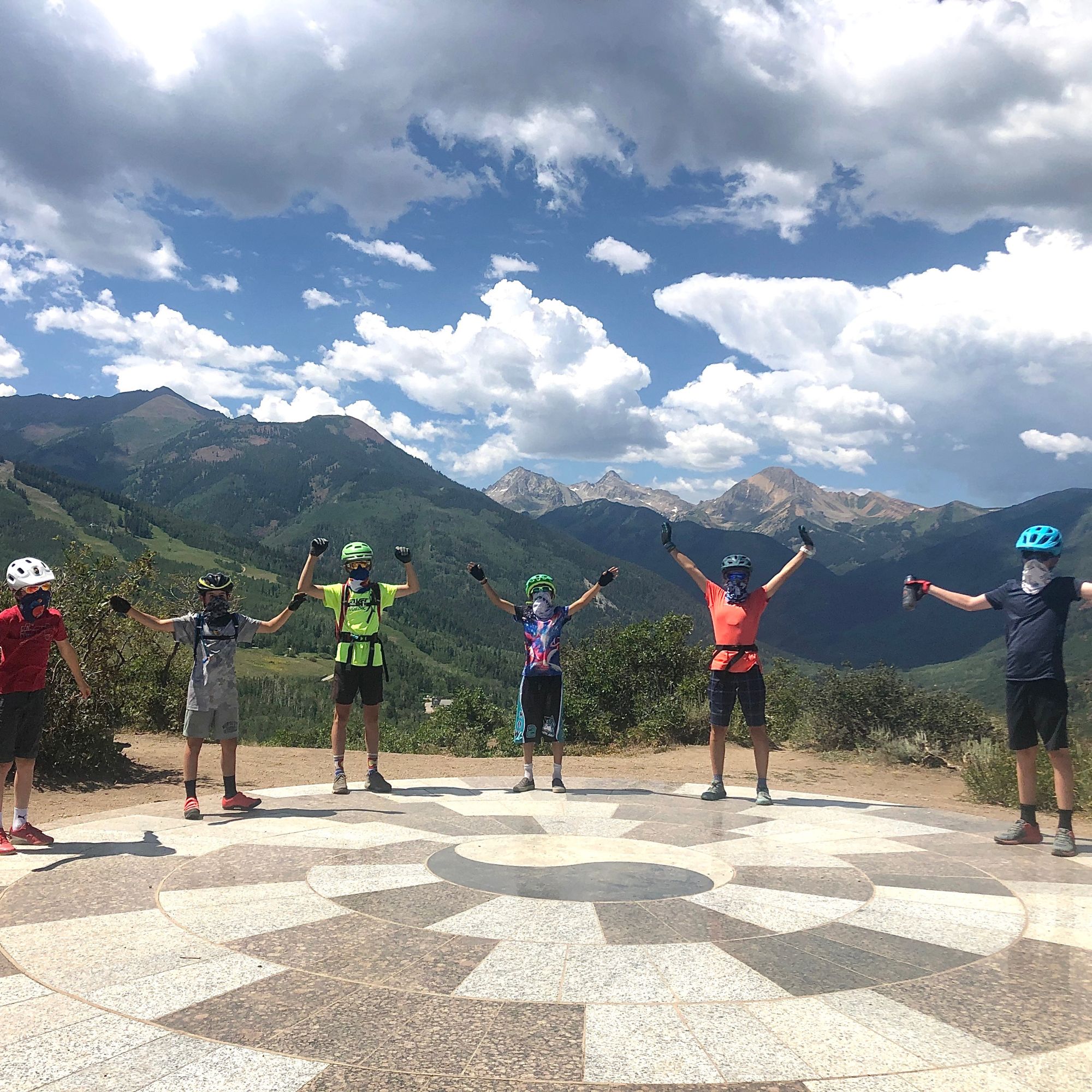 We are excited to add two summer programs:
Activities will be geared towards cross country skiing but are appropriate for any child wishing to increase athleticism. Skiers will continue to focus on fundamentals and fun. Scroll down for more info
Quick read more or view full article
and to sign up!
Read Less
Clubhouse Chronicles: Thank you, Coaches!
This article was originally published by Executive Director Mark Godomsky in AVSC's Aspen Times column, Clubhouse Chronicles.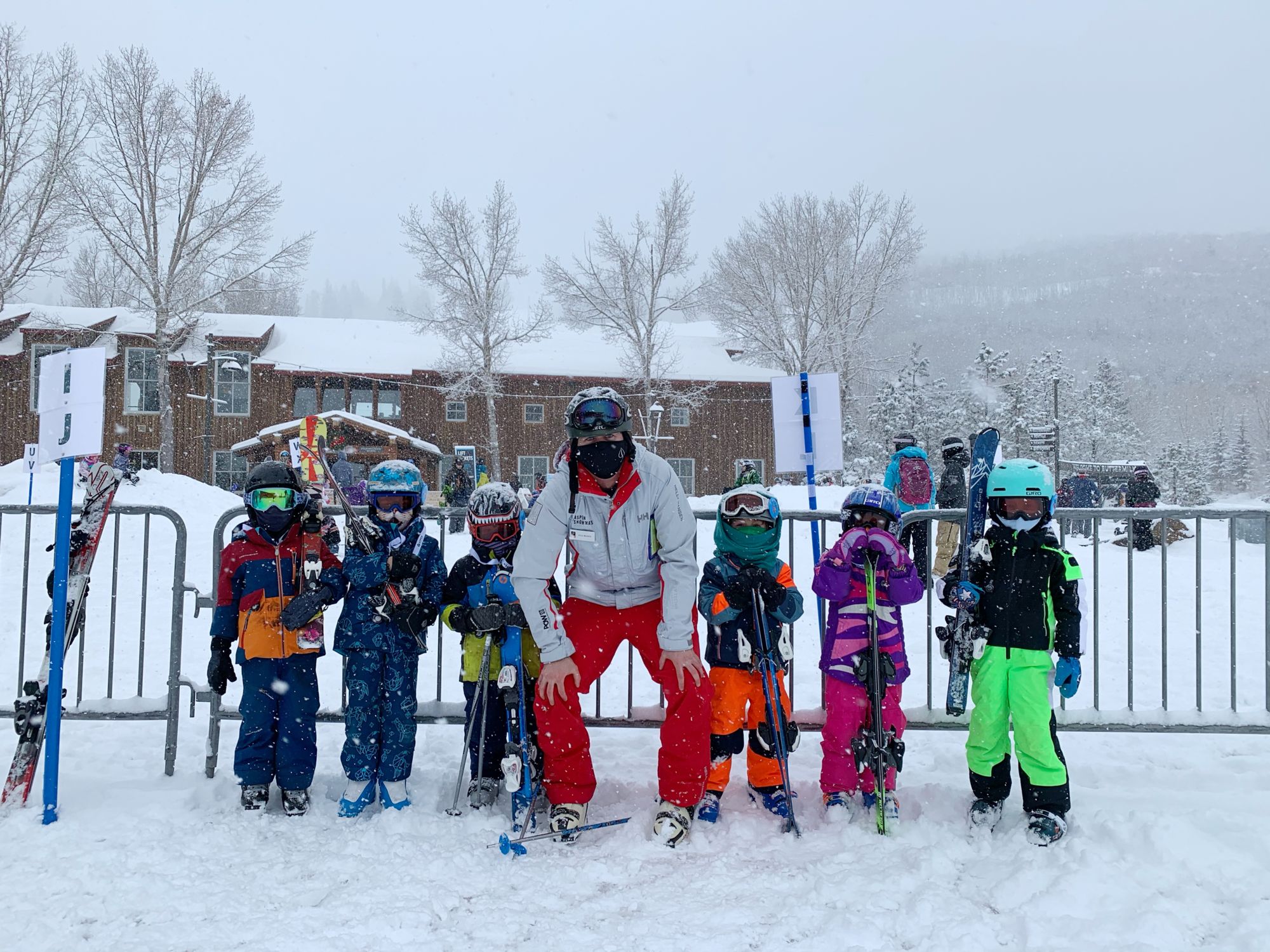 At the end of each season, there is a long list of people to thank — it truly takes a valley to make Aspen Valley Ski & Snowboard Club run. We are fortunate to have a passionate community that makes it all happen between our staff, our donors and sponsors, and of course, our athletes and their families.
As this season wraps up, I'd like Quick read more or view full article to extend an enormous thank you to our coaches.
Aspen Valley Ski & Snowboard Club's 2,300 athletes benefit from the time and attention of 134 AVSC coaches and 250 Aspen Skiing Co. pros. The Skico pros work with our Aspen Supports Kids program to help athletes grow from never-evers to adventurous skiers and snowboarders who explore all types of terrain and trails on our four mountains.
Some of our coaches log off from their full-time jobs on weekday afternoons to head out onto the trails in Aspen or at Spring Gulch to pass on their love of skiing. Others patiently build confidence in young athletes as they work on their air awareness and jumps on the trampolines, airbags, and eventually in the terrain park. Others load the lifts in the wee hours of the morning, ensuring the best quality of training they can possibly provide as their athletes fly through gates.
Many of our coaches are career coaches. This is who they are and what they do, and they have an incredible amount of experience, certifications and podium results to show for it. At every level, our coaches are dedicated, hard-working, passionate individuals who, for either the winter season or all year long, dedicate their time and talent to helping young athletes become the best version of themselves.

I won't belabor the point about why this year was different or challenging, but I will say I am grateful for our positive, resilient, creative group of coaches (and program directors who lead them).
All of our programs ran at full-steam this year. This required creative planning (and changes of plan), a great deal of communication and thoughtful execution. Many of our programs operate year-round, which means that for over a year, coaches have been providing the very best programming for the current week without knowing exactly what the next week will bring.
They have learned new online platforms, finding ways to keep kids moving even when apart. They have altered their programs to maximize opportunity while minimizing risk. They have helped host events that brought the highest level of competition to our valley in a year that we thought we might not be able to test ourselves in competition. They've learned, enforced and taught new (and ever-changing) protocols in order to keep their groups safe.
Most importantly, perhaps, was not what they learned to do differently, but rather continuing to do what they've always done best: to focus on the development of our athletes, not only as athletes, but as people. In a year with immense shakeups in routines, personal interactions, school, extracurricular activities, families and more, our coaches provided a safe and steady outlet for our athletes to continue to grow and develop, to safely socialize, to succeed and fail, and to spend time outdoors doing what they love.
We feel incredibly lucky to have been able to accomplish what we did this year with all groups — from wobbly first turns to world championship runs — and are grateful to all who supported us along the way. We are excited to bring back team van rides, hugs and shared meals in the near future.
Whether you know an AVSC coach, or a coach serving kids in a different youth sports organization, I hope you will take a moment to thank them for all they've done this past year! During a universally challenging time, they worked hard to be a consistent source of positivity, fun and growth.
Read Less
Summer Day Camp Registration Opens 3/15!
We are gearing Quick read more or view full article up for another awesome summer at AVSC! Summer programs consist of the following:
SUMMER DAY CAMPS are geared towards athletes enrolled in seasonal programs: Part-Time TEAM programs (PreDevo or 2- or 3-day TEAM programs), Aspen Supports Kids Programs (age 7+ / level 7+), Bill Koch Youth Ski League program (age 7+), as well as guest athletes. Registration opens on March 15th.
SUMMER PROGRAMMING is included in the program fees for year-round programs (with the exception of travel camps and mountain biking). You will hear from your coaches and Program Director in the coming weeks regarding training schedules and offerings.
SUMMER TRAVEL CAMPS are in the works! Due to COVID-19, we are patiently waiting to see what opportunities we will be able to pursue. Expect to hear from your coaches and Program Directors later this spring, and feel free to reach out in the meantime with questions.

SUMMER DAY CAMPS:
Registration is now open for summer day camps, which begin the week of June 7th! Click here to head straight into the registration platform, or click the camps below to learn more:
CLICK HERE TO REGISTER FOR DAY CAMPS
Read Less
Clubhouse Chronicles: Marching Forward
This article was originally published by Mark Godomsky in the Aspen Times as part of our column, Clubhouse Chronicles.

March is always a big month for us at Aspen Valley Ski & Snowboard Club. Just when we're getting into the swing of things with our winter schedule, suddenly championship season is upon us, recreational groups are celebrating an awesome season of growth and plans for an action-packed summer are in place.
With the collective "one-year-ago" COVID-19 milestones of this month — from the first confirmed case in Colorado to the Governor's orders to shut down mountain operations to the Quick read more or view full article community support and response — it is hard not to reflect on where we were a year ago and how grateful I am for where we are today as a club.
One year ago, on March 13, we shut down the Clubhouse. Soon after, we shut down on-snow programs. As with the rest of the world, we shifted operations online. We did not know at that time if we would be able to host summer programs, but we made tentative plans … and tentative contingency plans to amend those plans as needed.
After a successful summer full of mountain biking, trail running, hiking, lifting, trampoline bouncing and more, we approached winter with the same tentative hopefulness. Could we run programs for 2,400 kids? Could we host the Audi Ajax Cup, the fundraiser that makes it possible for us to offer the opportunities that we provide to local kids? Could we host — and even travel to — competitions?
Regardless of what we could do, what would public health professionals recommend as best practices, and what would families feel safe having athletes participate in?
One year later, we are proud of all that we have accomplished. We are wrapping up an awesome winter with Aspen Supports Kids programs on all four mountains, which have met not only on Saturdays and Sundays this season, but during the week as well. Bill Koch Youth Ski League enrollment was the highest it's ever been in Aspen and Carbondale. We have athletes on the road — racing at U14 championships in Vail and Western Youth Championships in Jackson, boosting out of the halfpipe at the Rev Tour in Copper — and competing here at home with Snowboard and Freeski World Championships at Buttermilk and, soon, Alpine U.S. Nationals at the Stapleton Training Center.
We had an incredible Audi Ajax Cup in December, where AVSC supporters showed up for us and raced their hearts out, even though they weren't awarded with the usual post-race celebration. The growth at every level has been amazing: athletes have conquered their first turns, experienced their first Highland Bowl hikes, earned spots in World Cups, and committed to competing on college teams.
My "one-year-ago" reflection is filled with gratitude that this year, as we open registration for summer camps and plan for the following seasons, we're filled with confidence in what we'll be able to accomplish in the future. Not necessarily in terms of concrete plans or a structured schedule, but rather the ability to move forward knowing that we have a community of passionate athletes, families, staff, and community members that will do whatever they can to provide the best opportunities possible for our youth within the current circumstances.
One thing we've been reminded of this year is that, 84 years later, the power of volunteerism, ingenuity and love of sport continues to drive Aspen Valley Ski & Snowboard Club. An athletic mindset has helped us all be agile and adapt to the challenges this year has presented. Thank you to our athletes, our families, our staff, our donors, our partners and our community for making it happen.
As we move toward warmer weather, we are excited to continue growing, learning and challenging ourselves. We know this year has been a difficult one for our community and for our youth. Our summer camps start at age 7; if you know a child who would benefit from time outside with mentors and peers, developing athleticism and healthy habits, send them our way!
Read Less