Alpine U12 Early Season Recap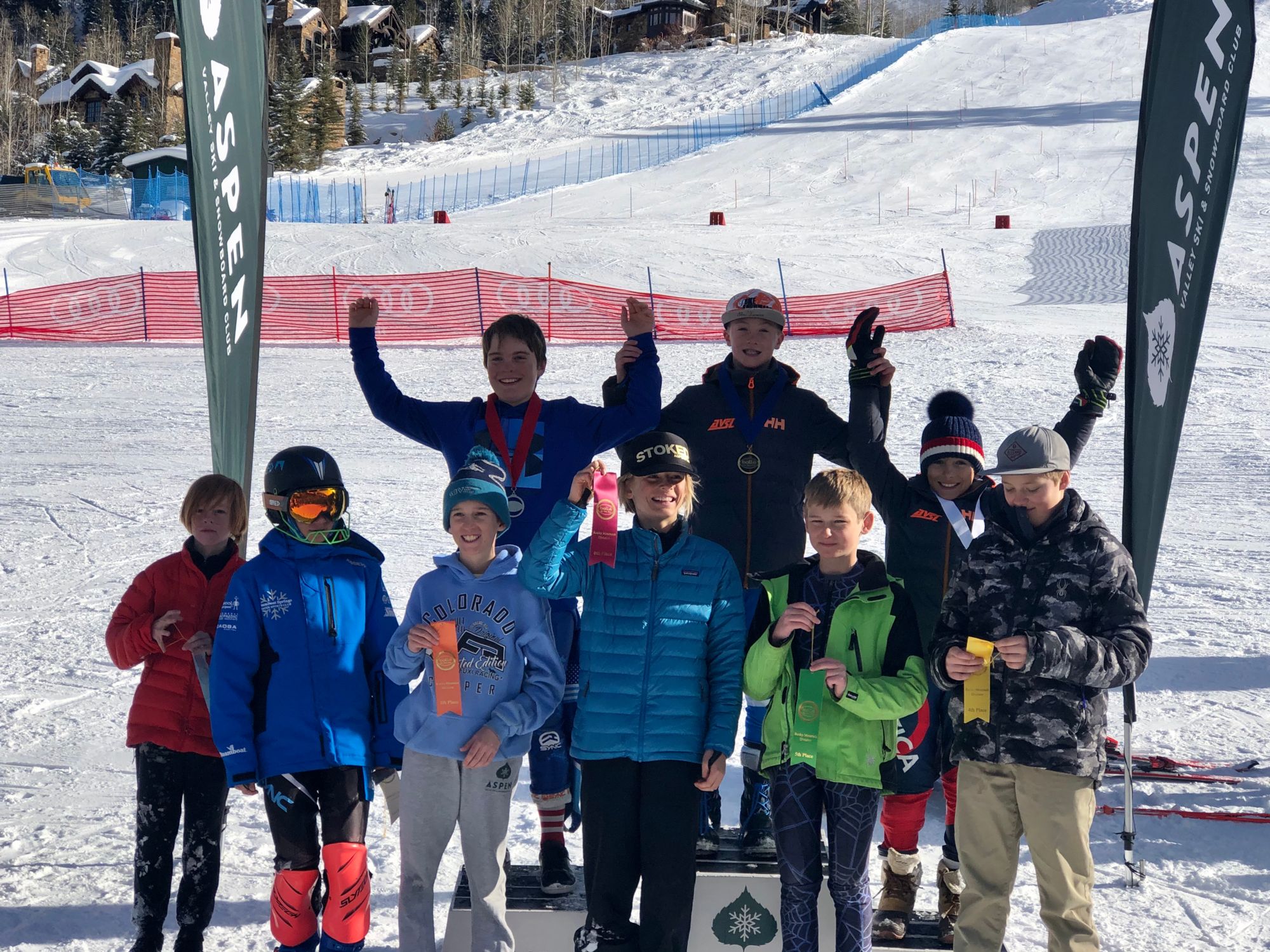 Our alpine U12s are off to a great start this season! Here are some recent results from the coaches:
DECEMBER HIGHLIGHTS
Kombi Race at Sunlight
Women:
Men:
Cameron Blatz 1st place
Josh Stephen 3rd place
Thomas Robinson 5th place
JANUARY HIGHLIGHTS
Age Class Open Slalom at Aspen Highlands (January 4th-5th)
Women:
Devon Phillips won every single race on the 25th and the 26th. Devon was close with the boys as well including the U14's! Amazing results for Devon
Rounding out the top ten on both days was Rocksy Kroeger, Mary Morse, Emma Scherer, Tessa Osborne, Elektra Ferry, Siena Ettlinger!
Men:
For the U12 boys, we swept the podium on the Sunday races.
Josh Stephen 1st, Jimmy Stokes 2nd, Luka Smalls 3rd and Cameron Blatz took 2nd place on Saturday races. Josh Stephen won every race. Amazing results for Josh. Rounding out top ten was Archer Davenport, Thomas Robinson, Charlie Sinclair, Tate Rice.
Sunlight Age Class Open Giant Slalom - two races each on Saturday and Sunday
Women:
Devon Phillips won all four races!
Rounding out the top ten was:

Saturday - 1st race: Tessa Osborne (5th), Elektra Ferry (6th)
Saturday 2nd race: Elektra Ferry (10th)
Sunday - 1st race: Emma Scherer (7th), Elektra Ferry (8th), Siena Etlinger (10th)
Sunday - 2nd race: Elektra Ferry (4th), Tessa Osborne (10th)
Men:
Saturday - 1st race: Thomas Robinson (2nd), Cameron Blatz (3rd), Luka Smalls (4th)
Saturday 2nd race: Cameron Blatz (4th), Josh Stephen (8th), Luka Smalls (9th), Jimmy Stokes (10th)
Sunday - 1st race: Cameron Blatz (4th), Felix Sachs (6th), Josh Stephen (7th), Jimmy Stokes (8th), Luka Smalls (10th)
Sunday - 2nd race: Cameron Blatz (2nd), Luka Smalls (5th), Josh Stephen (7th), Thomas Robinson (8th)