How Summer Fuels Winter Success at AVSC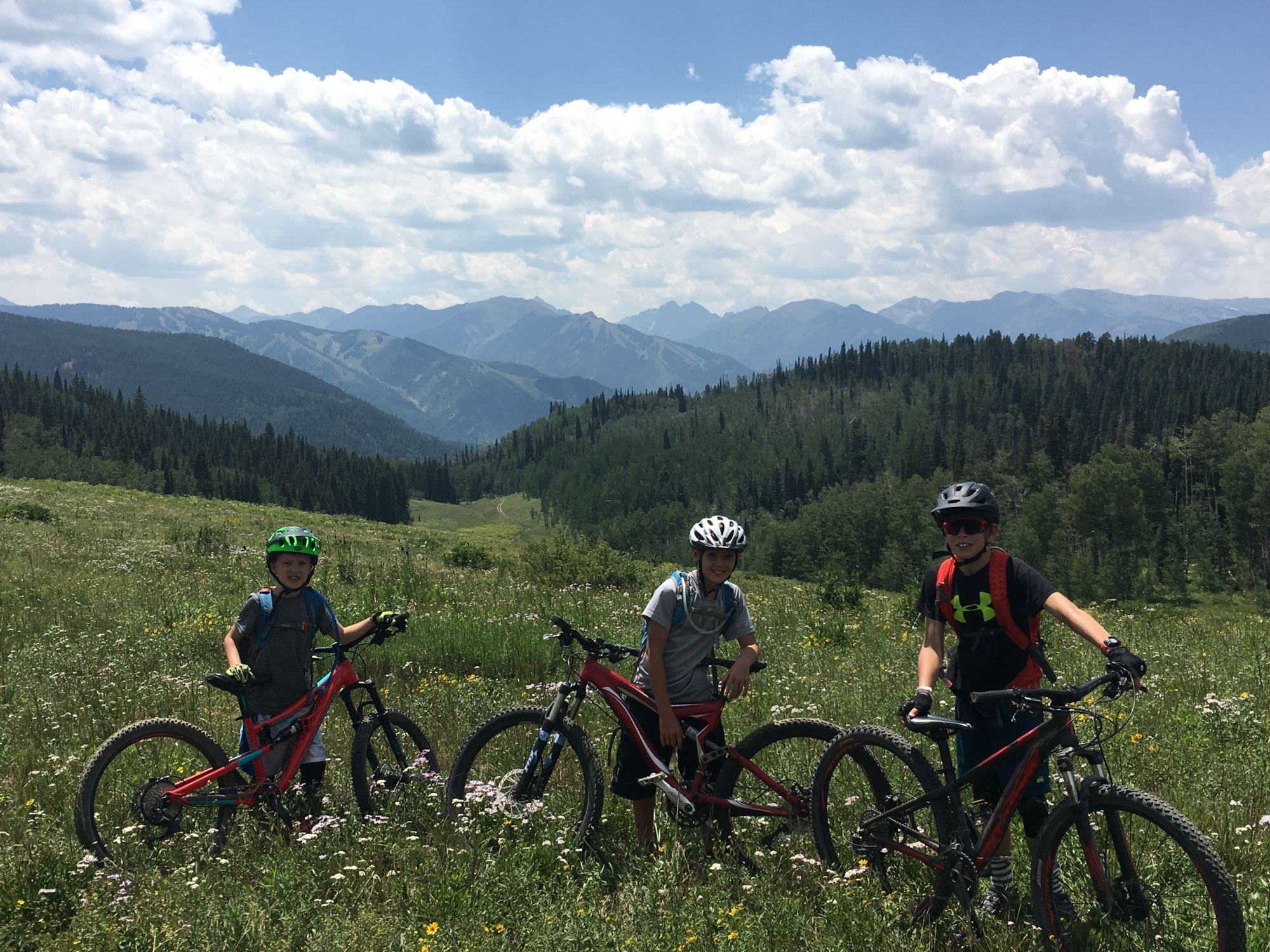 There's an old adage in the competitive winter sports world: "Skiers are made in the summer." I'm not sure who first spoke the phrase, but it still rings true today. While October is a natural time to discuss winter preparation, the truth is that we have been preparing for our return to snow since the lifts stopped turning last spring.

If you spent time in Aspen this summer, you may have seen some of this preparation first-hand. Athletes built air awareness by practicing rotations and inversions on Buttermilk Glacier, the repurposed snow left over from the X Games halfpipe.
They increased their cardiovascular strength by exploring our valley on roller skis, mountain bikes, foot and more. They welcomed visiting teams into our clubhouse for training camps. They traveled far afield to places such as Argentina and New Zealand in search of snow.

We are grateful to have such an amazing year-round training ground for our athletes, and an incredible community to help them take full advantage. One of the best parts about summer for us is the inevitable homecoming of athletes that have graduated to new programs, whether national or collegiate teams. Among others, Olympian Wiley Maple was one of our dedicated mountain biking coaches, silver-medalist Alex Ferreira could be found practicing new tricks and chatting with young athletes on the AVSC trampolines, and three-time World Junior Championship medalist Hailey Swirbul roller skied with our National Comp Nordic skiers.

Summer is a great time for us to reflect on the impact and long-term effects of our work, and athletes returning "home" to the clubhouse to share their experiences with the next generation of AVSC athletes is perhaps the best return on investment we can ask for. It makes it easier for us to proudly send off our eldest athletes into their next chapter and reignites our excitement for the arrival of new athletes each season: pint-sized and chomping at the bit to follow in the tracks of those that have come before them.

After all, you never know which one of them will be returning to the clubhouse in eight or 12 years with an Olympic medal around their neck, ready to inspire the next up-and-comers.

Throughout the winter, we are excited to share a bit about life at, and after, AVSC through this column. You'll hear from a variety of community members: alumni, coaches, parents and more.

As always, if you want to learn more about Aspen Valley Ski and Snowboard Club, please visit our website (www.teamavsc.org) or, better yet, come visit us in person — our clubhouse is at 300 AVSC Drive in Aspen (across the parking lot from Aspen High School).

Cheers to a great winter ahead!