AVSC finds success at Nordic Junior Nationals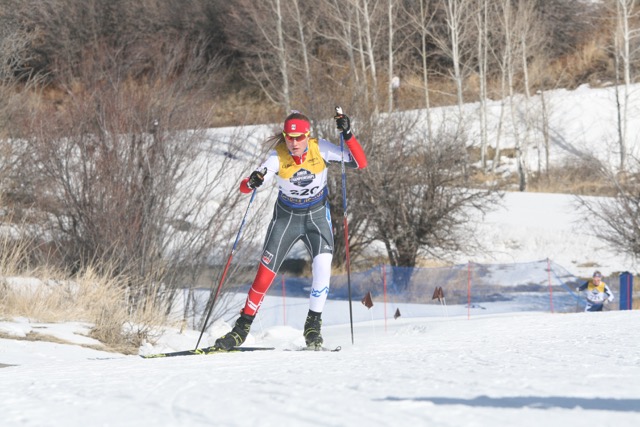 AVSC had 3 athletes qualify for Junior Nationals, which were held last week in Soldier Hollow Utah. Chelsea Moore (U18), Everett Olson (U18), and Kate Oldham (U16) all had a very successful trip competing with the best junior nordic racers in the US representing 10 regions.

It was a very successful trip for all three athletes. Notably, Kate and Chelsea were both named All Americans after earning top-10 results.

Kate Oldham took 5th in classic distance in U16 age group on day one, and placed 4th in the U16 Sprint, to earn two individual U16 All American designations. She anchored the 4th place u16 3v3km classic relay team, and was top 20 in the U16 Skate distance.

Chelsea Moore, was 3rd fastest women in the Sprint Qualifier, and finished 6th in the U18 Sprint Finals to be named U18 All American. She led the 2nd place U20 classic relay team, and was top 20 in U18/20 age group in classic distance and top 20 in U18 Skate distance.

Everett Olson in his first year as a National Comp nordic athlete and first Junior Nationals, earned 5th place award as part of theU18 classic relay team, and was 32nd in classic distance in a strong field of 90 U18 boys.

Congratulations Chelsea, Everett, and Kate!