AVSC's 2018 Hall of Fame Inductees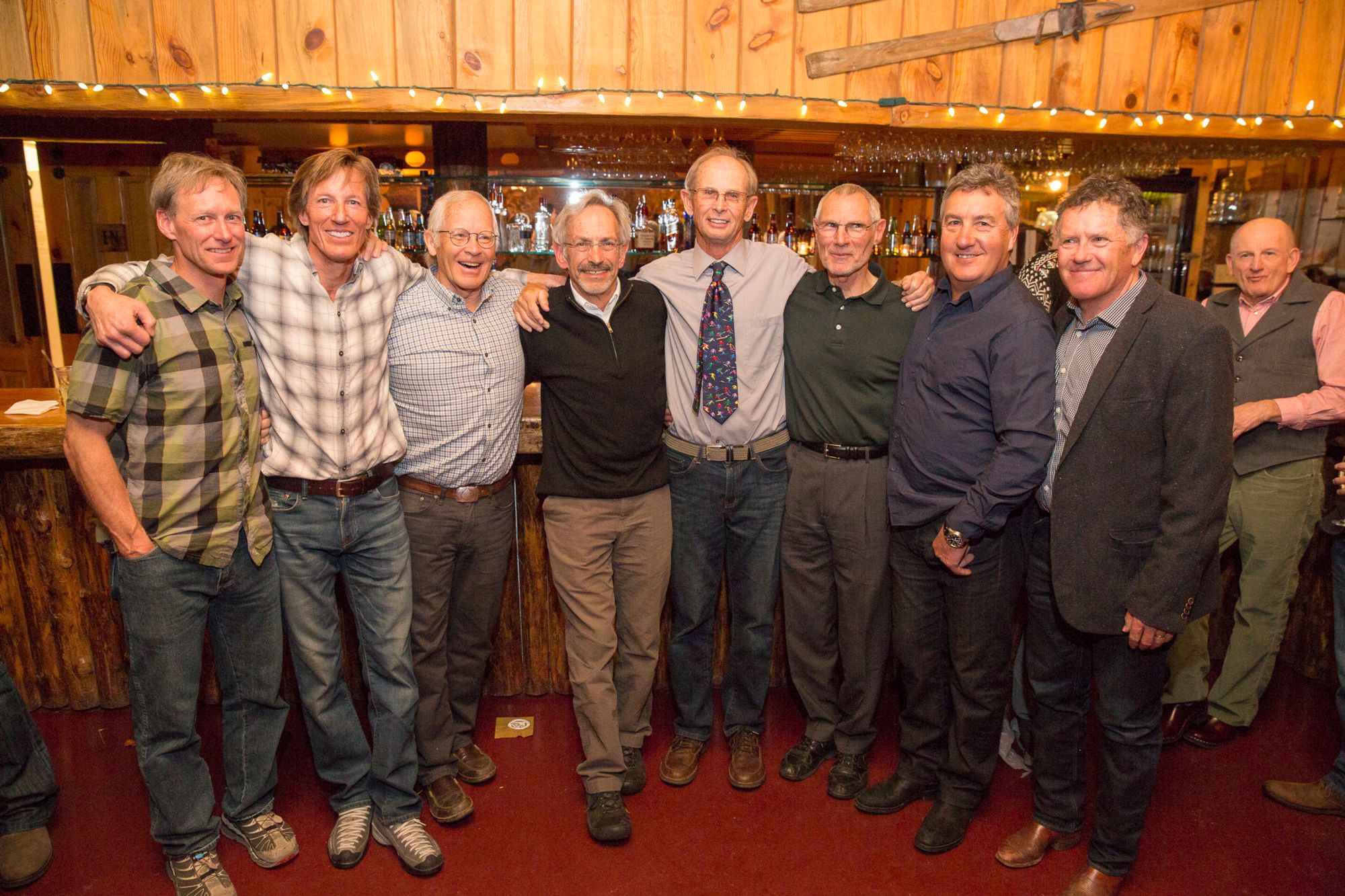 On Saturday evening, we held our annual Hall of Fame celebration, where we welcomed four inductees into the Hall of Fame. If you missed it, check out the pictures
here
! Thank you to all who came out and helped us honor our newest Hall of Fame members!
Alpine Bank: Community Partner Award
This year, Alpine Bank celebrates its 45th anniversary. The first bank was started right here in the Roaring Fork Valley in 1973 by J. Robert Young. That branch started a growth trajectory of 38 branches in 28 Colorado communities, to create what is now known as Alpine Bank.
Community investment and volunteerism are at the heart of Alpine Bank. Five fundamental values, identified 45 years ago, remain the organization's guideposts to this day: Independence, Community, Compassion, Integrity and Loyalty. In short, they treat all customers and communities the way that they like to be treated themselves.
Aspen Valley Ski & Snowboard Club is grateful to have been a beneficiary of Alpine Bank's generosity for over a decade. Alpine Bank has helped AVSC put on countless community events, race series, and more since 2006. We look forward to continuing our partnership and finding new ways to bring the community together for years to come.
Ace Lane: Visionary Award
Ace has been a key supporter of Aspen Valley Ski & Snowboard Club for well over a decade. His relationship with AVSC started when he was a young ski racer himself; he has since served as a Board Member, a parent, and a passionate community member.
Ace is a huge advocate for the accessibility of world class training right here in Aspen, and as such was influential in shaping the vision for the Stapleton Training Center, which has become a phenomenal resource to not only our athletes, but high-level teams around the globe. In 2017, both the men's (Marcel Hirscher) and women's (Mikaela Shiffrin) Alpine World Cup Overall winners enjoyed training on AVSC's Venue!
Beyond the venue, Ace has been a dedicated supporter of our Adaptive Team, at least a handful of whom will attend the PyeongChang Paralympic games this winter. He has housed coaches on his property and sponsored athletes in their quest to compete at the highest levels of their sport. He has provided unique fundraising opportunities and continues to think outside the box on AVSC's behalf. We are grateful for Ace's sense of humor, honesty, entrepreneurial spirit, and caring nature, all of which have left an indelible mark on AVSC!
Callahan Family: Legacy Family Award
Aspen Valley Ski & Snowboard Club has benefited greatly from the contributions of John and Cynthia Callahan's family, as has the whole Aspen community. The Callahan's moved to Aspen from Los Angeles in the 1970s. John was the first fluent Spanish-speaking ski instructor, cut trails such as Racer's Edge, – a trail much beloved by our young alpine racers in particular helped build the first Braun huts, and served as a dedicated member of Aspen Valley Ski & Snowboard Club's Board of Trustees.
We are also beyond grateful for the contributions of John & Cynthia's children; from John's work as the Nordic Director following his Olympic years (and as a parent to AVSC athletes Kevin & Keegan) to Pat's tireless work with our Alpine Team and the World Cup, Nancy's tenure as a nordic skier in the program and finally Anne Marie's dedication as a current parent of two third-generation AVSC Callahan's: Kenny & Molly.
Our ski community is stronger and better thanks to the Callahan family's time and care. We are thrilled to welcome them into our Hall of Fame as a Legacy Family.
Sim Thomas: Lifetime Achievement Award
Sim Thomas' relationship with AVSC spans decades, starting in the 1950s when Sim was an AVSC athlete. He later returned with his wife, Britt, to direct the Alpine Program in the 1970s. He was determined to provide AVSC athletes a better experience than what he had experienced years prior, and left no stone unturned on his path to improvement.
Many of the things Sim Thomas prioritized during his time at Aspen Valley Ski & Snowboard Club are still central to the club's success today. He cultivated a community of respect (not only for one's self and one's teammates, but for the clubhouse and training grounds), innovation (honoring our roots while remaining on the cutting-edge of our sports), inclusion (incorporating a wide range of ages, ability levels, and disciplines), and collaboration (working with critical partners like Aspen Skiing Company to ensure we are providing every opportunity that we can to young athletes).
When it comes to skiing, Sim is a perpetual student of the sport, having travelled the world to learn the latest in technique and tactics. Aspen Valley Ski & Snowboard Club is grateful for Sim's contributions to AVSC's vision, outlook, and programs.