Mammoth Summer Camp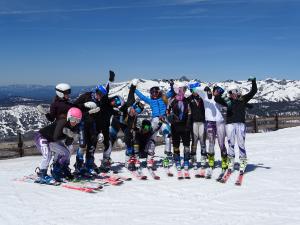 AGE GROUPS: Graduating U12s, U14 and U16 athletes
YOB 2006-2003
CLICK HERE TO REGISTER!
STAFF
: Casey Puckett, Gill Hearn, Pat Callahan
COST:
$3,000 if registered and paid in full on or before April 30th
$3,300 after April 30th
Camp cost includes van transportation, lodging, food while at Mammoth, lift tickets, lane training fees and coach costs. Athletes need to bring money for incidentals and meals while on the road and one day off.
SCHEDULE
:
June 9 - Depart from Aspen
June 10 - Arrive in Mammoth
June 11 - June 21 - On Snow (ten days on snow / one day off)
June 21 - Depart from Mammoth after skiing
June 22 - Arrive in Aspen