Summer Program Registration Open!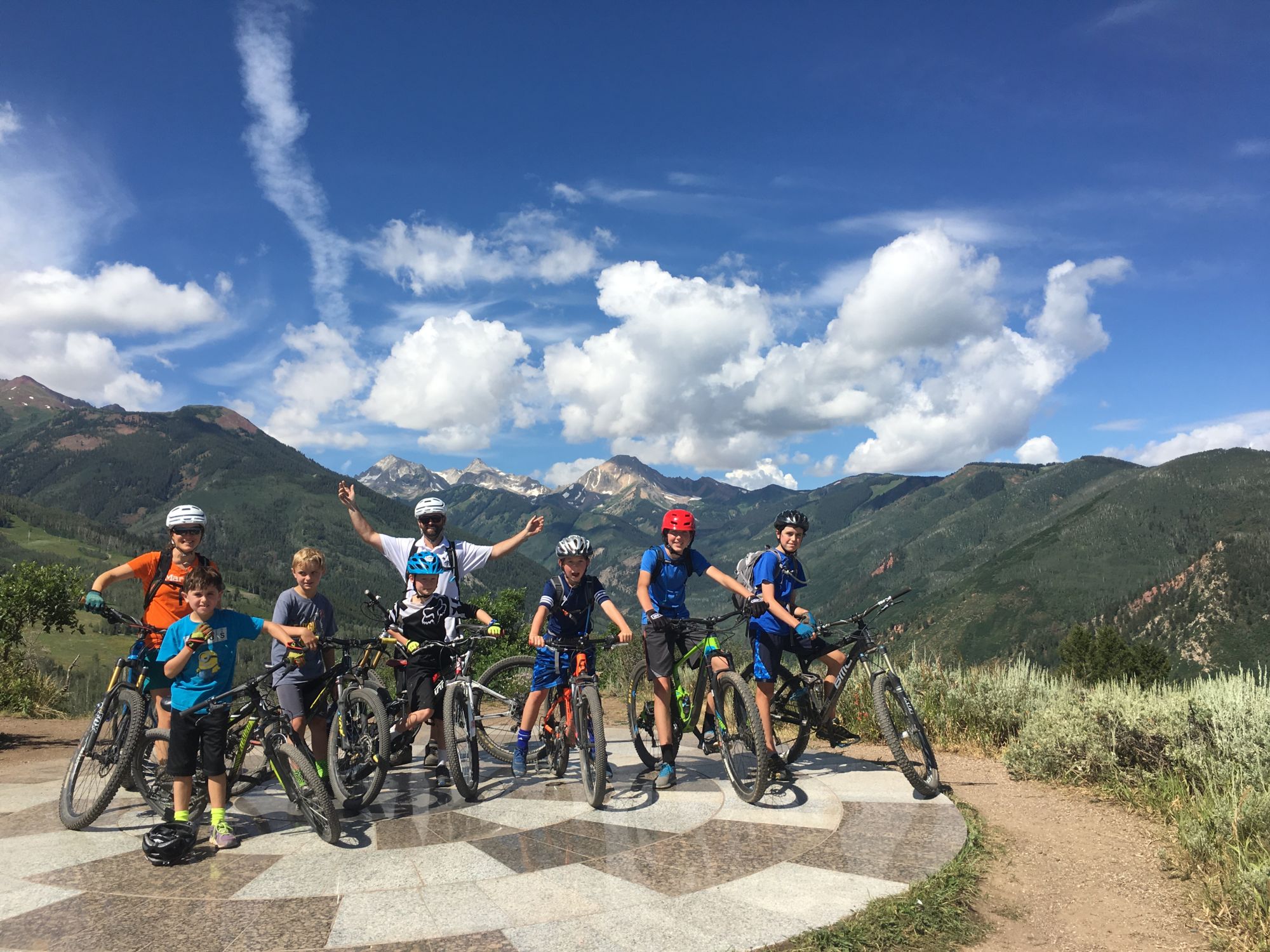 Registration is now open for our summer programs! Check out the options
here
, and register for a program
here
! We are excited to bring back some favorites, such as Buttermilk Glacier and trampoline and ramp camp, as well as add some new programs (check out the competitive Mountain Bike Team). If you have any questions, reach out to us at 970.205.5101 or by contacting a
Program Director
.
Check out the summer programs
and
sign up
!
It's going
Quick read more or view full article
to be a great summer! Read Less
Oldham given AVSC's Andy Mill Award
This article was originally published by Austin Colbert in the Aspen Times. Photo by Anna Stonehouse, Aspen Times. See more photos of the banquet here.

Kate Oldham given AVSC's biggest award at end-of-season Banquet Friday at Buttermilk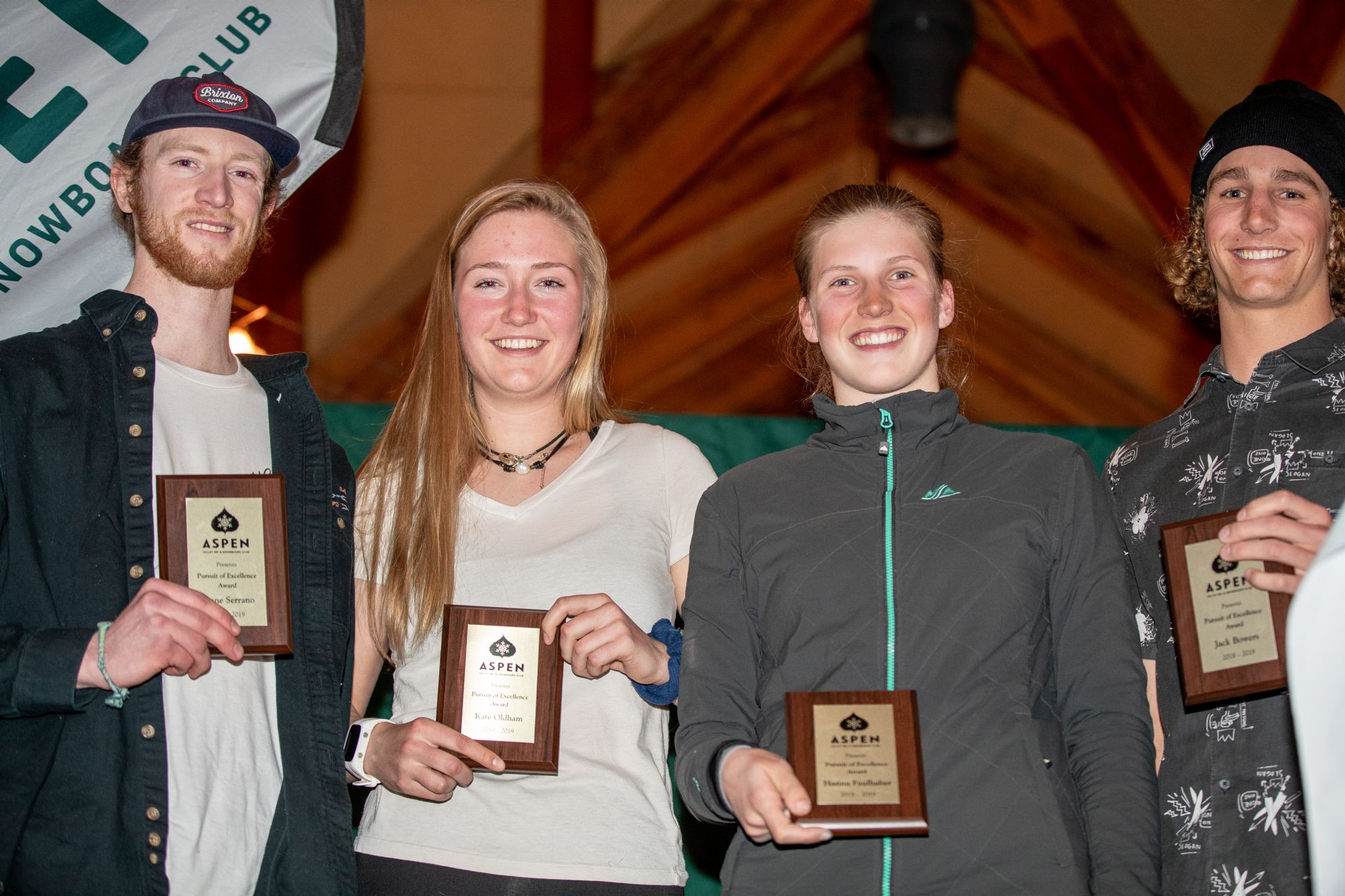 Kate Oldham took a lot of people by surprise this season, including herself and her coaches. In return, it was only fitting her season ended with another surprise in the form of the Andy Mill award, the highest individual honor handed out each Quick read more or view full article year by the Aspen Valley Ski and Snowboard Club.
"It was totally unexpected, but it's a humongous honor," Oldham said following the AVSC's awards banquet Friday evening at Buttermilk. "I didn't see it coming and it means a lot to have August introduce me and to have August talk about the award and have him up there and have my parents here and be able to share it with my team."
August Teague, who is the Nordic program director and national competition coach for AVSC, introduced Oldham prior to handing her the award. A junior at Colorado Rocky Mountain School in Carbondale, Oldham had a breakthrough season in cross-country skiing, her first at the U18 level.
"It's pretty cool to see Kate's results all season. We really went into this year as a year to prepare ourselves for next year," Teague said. "She was a first year under-18 and we really wanted to take her to U.S. championships and expose her to that next level of racing. As she always does, she shined bright and outperformed our expectations."
She earned all-American honors this winter, was named to the U18 national team for the Scando Cup in Estonia and dominated on the Rocky Mountain Nordic circuit, among other accomplishments.
"It was definitely a whirlwind, but in the best way," Oldham said of her season. "I put a lot of work in this summer and it kind of just flew by. Then I got to the winter and things kind of fell into place. I had good skis and good coaches and good support. And it just kind of happened. I had a lot of fun racing and I think that had a lot to do with it."
Oldham wants to ski in college and spent her spring break visiting some schools out east. With all the success she had this season, Teague said the sky is the limit on what she can reach over the next few years.
"She is on track to take the next step to the college level and potentially beyond, depending on what she chooses," Teague said. "Kate is prime and ready to go if that's what she wants. If she wants to pursue the U.S. ski team, that door is open."
A PLETHORA OF AWARDS
Oldham's was only the final of numerous awards handed out at Bumps on Friday. She also was the Nordic representative for the "Pursuit of Excellence" award, handed out to a top athlete in each of the four main disciplines. The Andy Mill award is then selected from those four.
Shane Serrano (snowboard), Jack Bowers (alpine) and Hanna Faulhaber (freestyle) also were named "Pursuit of Excellence" winners based off their outstanding seasons.
Among other notable awards is the Willoughby award, handed out to a single athlete who demonstrated tremendous accomplishments in both athletics and academics. That award went to Aspen High School senior Colt Whitley, another Nordic skier.
The banquet more or less put an end to AVSC's winter season, the third under executive director Mark Godomsky.
"It's just a great opportunity to wrap up the season and celebrate individual accomplishments," Godomsky said, "but probably more so to get together as a community and just recognize all the kids and the hard work they have done."

AVSC AWARD WINNERS 2018-19
Bob Beattie Award
"Uncle" Hill Blair
Tage Pedersen Commitment Award
Elsie Weiss & Everett Olson (Nordic); Levi Grogan & Alexander Mosher (snowboard); Lenna Persson & Eli Cohen (freestyle); Davis Colon, David Conners & Shiau-Tau Ciecierska (alpine)
Robert Oden Teamwork Award
Ben Oldham & Elizabeth Barsness (Nordic); Josh Eakins & Preston Jesick (snowboard); Kai Walterscheid & Peyton Belleisen (freestyle); U16 team & Heath Colon (alpine)
Dick Butera Integrity Award
Nordic: Andrew Perley & Will Rose (Nordic); Tieg Wachter & Gus Sigel (snowboard); Daniel Hilleke & Hailey Hoffman (freestyle); Jack Hamm, Kenny McPhee, Wyatt Palmer & Mariel Gorsuch (alpine)
Gale Spence Excellence in Coaching
Garrett Russell (Nordic); Kirsten Sherwood (snowboard); Sam Ferguson (freestyle); Eric Colon (alpine)
Ruth Whyte Outstanding Volunteer
Nelson Oldham (Nordic); Lise Adams (snowboard); Jeremie Oates (freestyle); David Divine (alpine)
Stirling Cooper Award
Corbin Carpenter (Nordic); Shayne Sandblom (snowboard); Reese Chapdelaine (freestyle); Reed Beidleman (alpine)
Willoughby Award
Colt Whitley
Pursuit of Excellence
Kate Oldham (Nordic); Shane Serrano (snowboard); Hanna Faulhaber (freestyle); Jack Bowers (alpine)
Andy Mill Award
Kate Oldham
Read Less
Awards Banquet - April 12th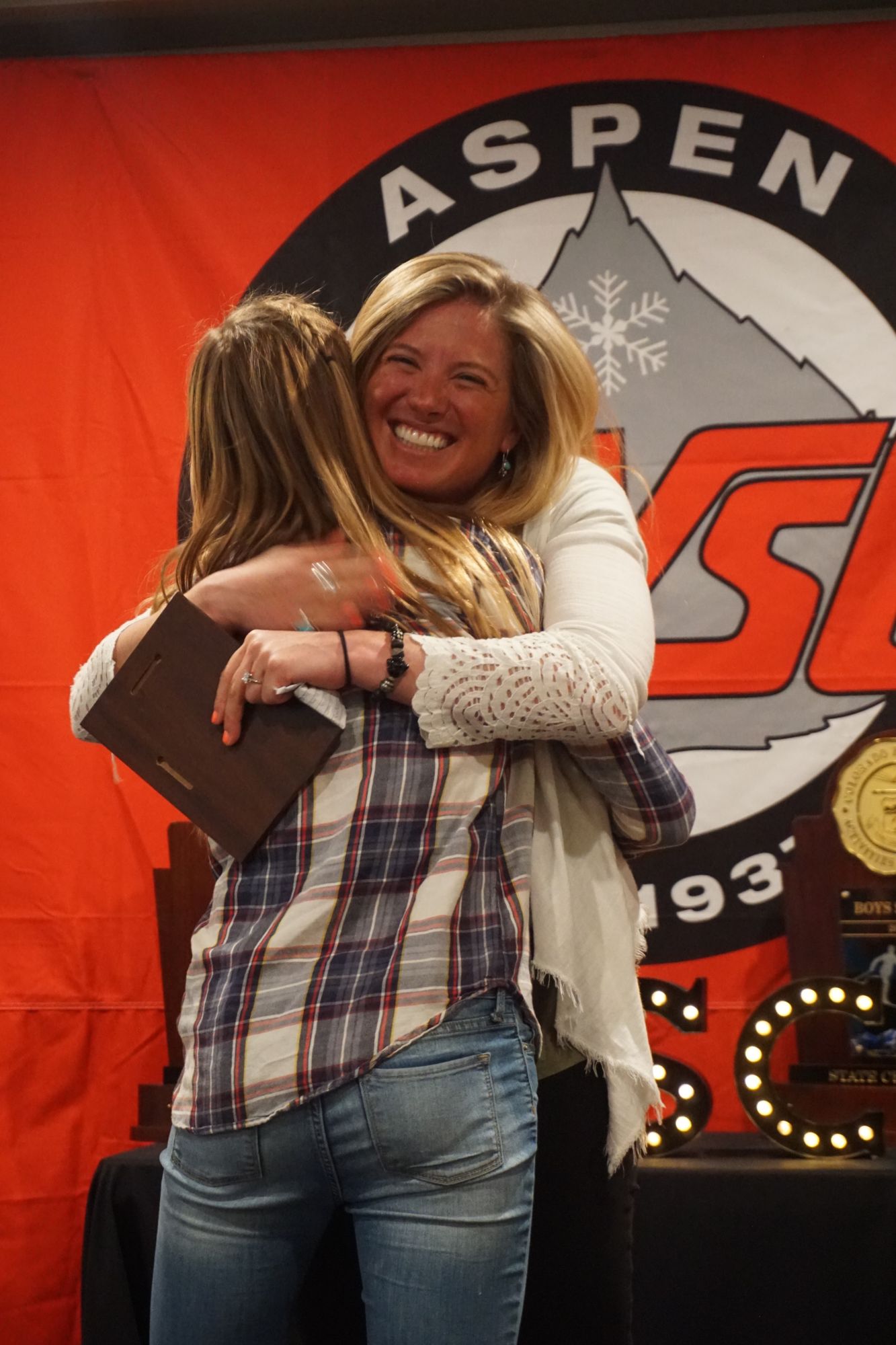 April 12th | 5:30pm | Bumps (Buttermilk)
Join AVSC coaches, athletes, and community to celebrate the 2018-2019 winter and all of the growth, success, and fun we experienced! We'll award discipline-specific and club-wide awards, watch fun highlight videos, and give our seniors a special send-off.
Tickets are
FREE
for enrolled Team athletes, supporter tickets are $25 for parents, and $15 for kids who are not enrolled in a team program. Tickets include a taco dinner by Bumps. Supporter tickets increase by $5 at the door; online ticket sales will close at
Quick read more or view full article
5pm on April 11th.

PURCHASE TICKETS HERE!
Read Less