Clubhouse Chronicles: Core Values + What Technology Can't Teach Us
This article was originally published by Snowboard Coach Josh Ganz in the Aspen Times as part of AVSC's column, Clubhouse Chronicles.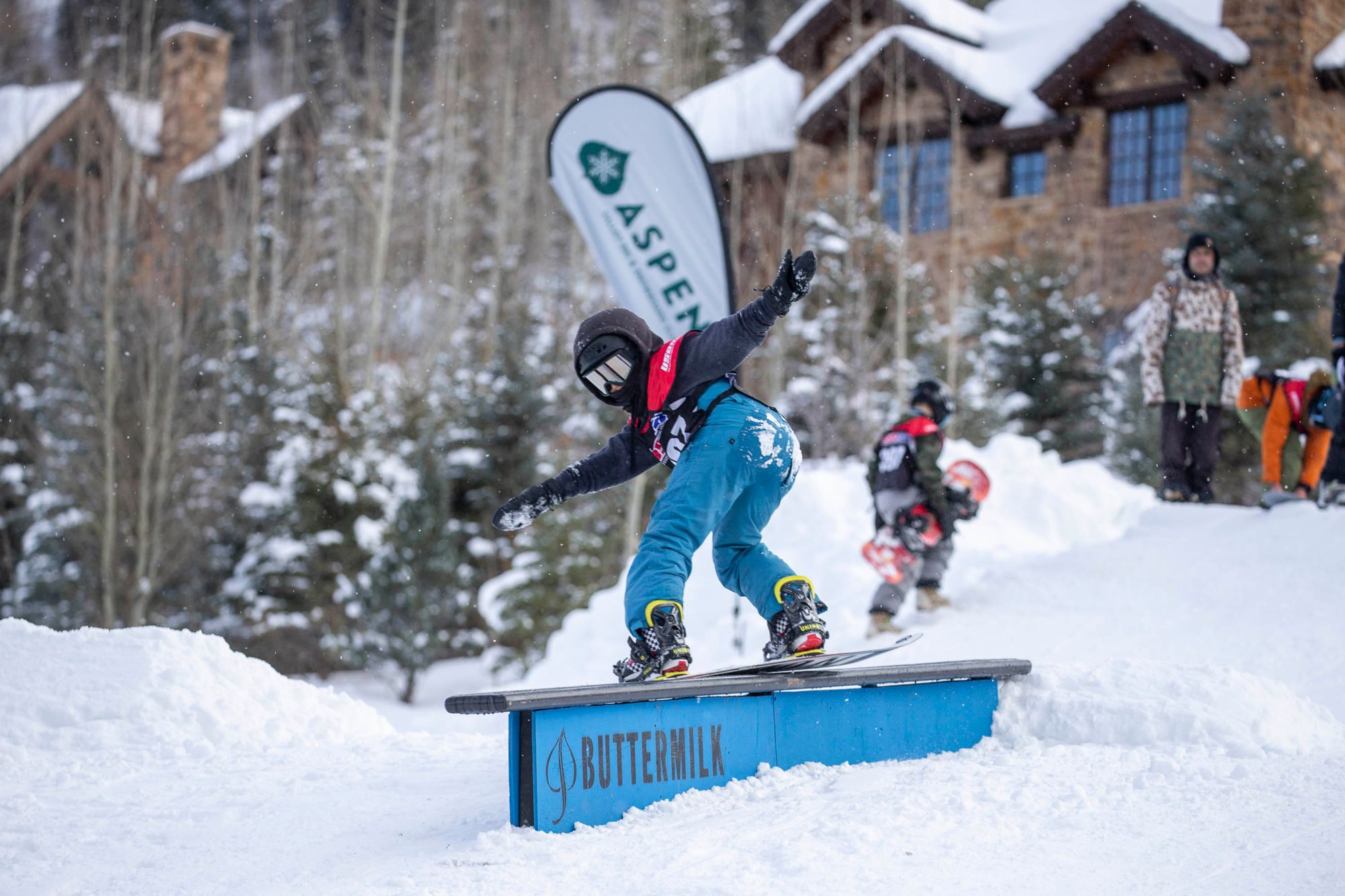 Hey Siri, what is teamwork?
Alexa, what is commitment?
OK Google, what is integrity?

Simply put, these are AVSC's core values, but they're not merely simple values to understand and practice.
As the idea of Moore's Law (the notion that computer processing power doubles roughly every two years) integrates its way into all aspects of our lives, we are increasingly able to connect with people whose thoughts Quick read more or view full article and opinions align with our own. Unfortunately, it can also provide a means to disconnect from the immediate social circles around us. (I'll just put my headphones in to avoid talking to the person next to me on the bus.) It also promotes a sense of immediate gratification that can turn people off to the concepts of failure and perseverance. (I posted just a moment ago, how many likes have I got?)
This might sound like a scathing rant on technology, but it's not. It's an observation of the fact that our world is changing. That being said, we at AVSC feel that there are some things — beyond athletic feats — that are best learned in person. It's very important to instill values and ideals within our athletes that might not be as easily learned through technology.
Teamwork is the collaborative effort of a group to achieve a task in the most effective and efficient way, according to Siri, but what's that like in practice? It means working together with your peers to come up with better solutions, no matter the situation. While skiing and snowboarding might seem like individualistic sports, the teammates learn to get along, "play nice," travel together, support each other and their efforts. These are life skills that are needed "to infinity and beyond" (to quote a lovable technologically advanced toy that needed to learn to cooperate with those around him). Humans are social creatures. No one makes it out alive without the help of those around them.
Commitment is the state or quality of being dedicated to a cause, activity, etc. (lexico.com — Siri fell short.) Not all of our athletes are going to become Olympians or medalists at the X Games, but that doesn't mean they shouldn't learn to commit themselves to tasks, causes, efforts and more in life. We are aiming to produce some of the best humans possible, and we want them to contribute to the world, and that doesn't happen without commitment, a strong and positive work ethic.
Integrity is the practice of being honest and showing a consistent and uncompromising adherence to strong moral and ethical principles and values. (Again, Siri.) Personally, I want to leave this place better than I found it. I prefer to surround myself with those who feel likewise, and hope to inspire all of our athletes to do the same.
It's not always easy; it might require the help of our friends to support us. It's not always simple and quick; we might need to show determination and patience. It's not something we can simply comprehend from asking our devices to define.
It's about growth, and learning, and experience. As AVSC coaches these are the things we look to instill in our athletes, on and off the mountain, so that they can become not only the best athletes they personally can be, but the best people they personally can be.
That's why we work face-to-face every day on the hill, in the gym, in the classroom, to encourage teamwork, commitment and integrity.
Read Less
Clubhouse Chronicles: AVSC's Athletic Trainer
This article was originally published in the Aspen Times by Erin Young as part of AVSC's Clubhouse Chronicles.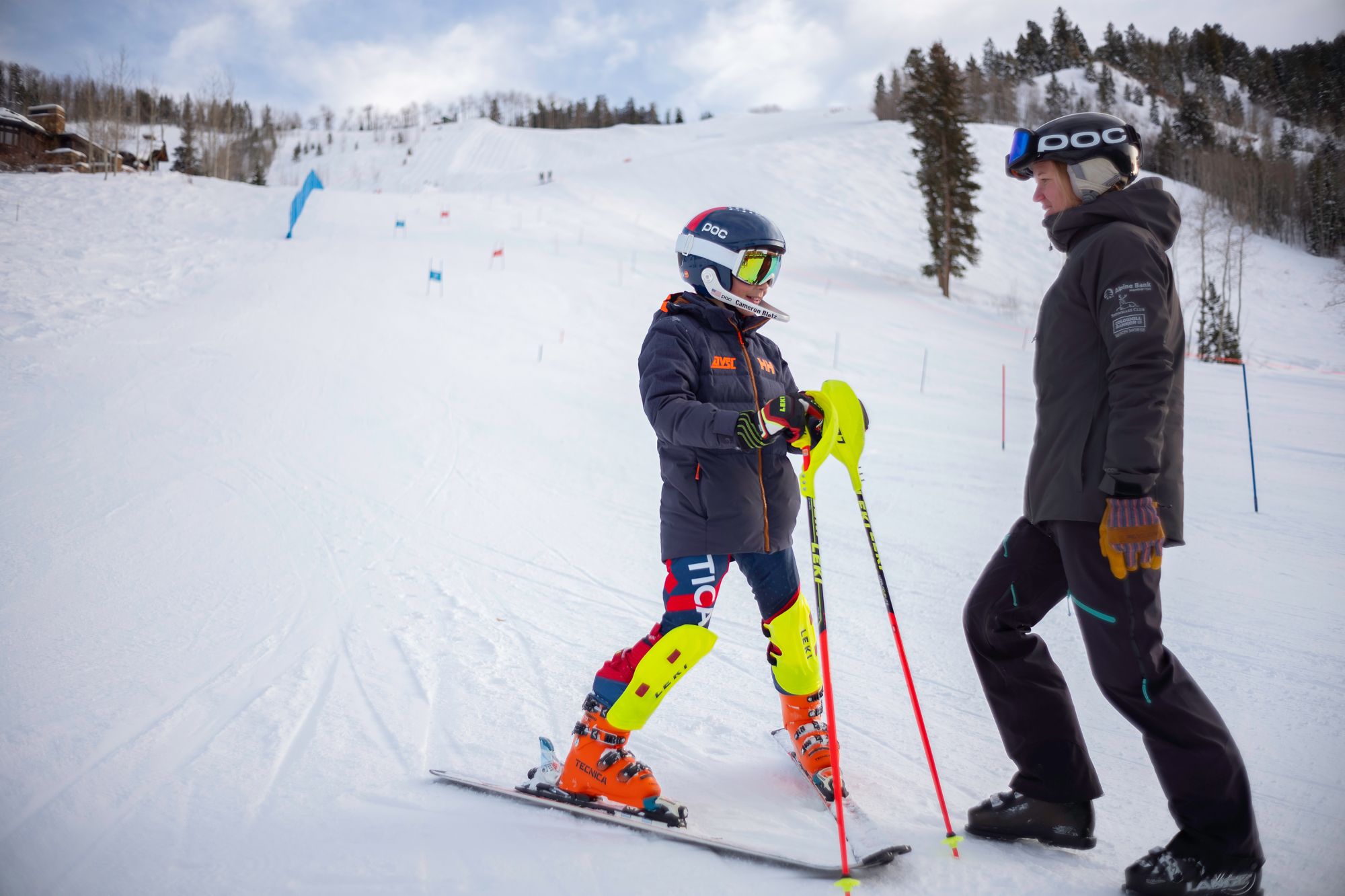 I'll start this article off with the same disclaimer I give all Aspen Valley Ski and Snowboard Club athletes when we start an injury evaluation: please excuse my ignorance when it comes to understanding competitive skiing and snowboarding.
Don't get me wrong, I grew up skiing and snowboarding and have been skiing in the Roaring Fork Valley for over six years now. That said, I still have
Quick read more or view full article
a lot to learn regarding the intricacies of the forces these athletes experience when landing a cork seven, racing at 70-plus mph, or skate skiing for miles on end.

As AVSC's new athletic trainer, I am excited to continue to learn about these challenging, unique and physically demanding sports. There's often some confusion around the role of an athletic trainer; while the name implies someone who "trains athletes," that is only the smallest piece of what athletic trainers do. Athletic training encompasses the prevention, examination, diagnosis, treatment and rehabilitation of emergent, acute or chronic injuries.

Think of the last sporting event you watched. An athlete (unfortunately) likely was injured at which point a number of first responders ran out onto the field to assess the injury and help get the athlete off the field. Those first responders are all athletic trainers; they will continue to work with these athletes daily through their recovery process and even when they are back on the field.

I started at AVSC at the end of October, jumping in with both feet just as all the programs were ramping up for the season. This position is new to AVSC thanks to Aspen Valley Hospital's support. While I'm technically an employee of Ortho Aspen, I am positioned full time at the AVSC clubhouse. My days are spent between the clubhouse and the mountain depending on competition and training schedules.

When the inevitable happens and an athlete goes down or has some sort of pain holding them back from performing their best, I'm a resource to help them get back to 100%. Whether that entails referring them to an orthopedic doctor for X-rays or surgery consultations, connecting them with a physical therapist or chiropractor for those nagging injuries, working in the gym with them on injury prevention, warmups, core strengthening, recovery and stretching or working them through a return to activity after a concussion, I work with athletes one-on-one to create a customized recovery plan aimed at getting them back to doing what they love most in the most efficient manner possible.

While I haven't been at AVSC long, I've been instantly impressed with the level of athleticism, drive and passion these athletes possess. I've found myself holding my breath as they take off from a jump, or when a racer slides out of control into the B net, and can only exhale once they complete the run or jump back up and click back into their skis. Those are the best days — a "boring" day is a good day for an athletic trainer — although we're always ready for the busy days. Read Less
Jake Morgan heads to Slovenia for Pokal Loka
This article was originally published by Austin Colbert in the Aspen Times.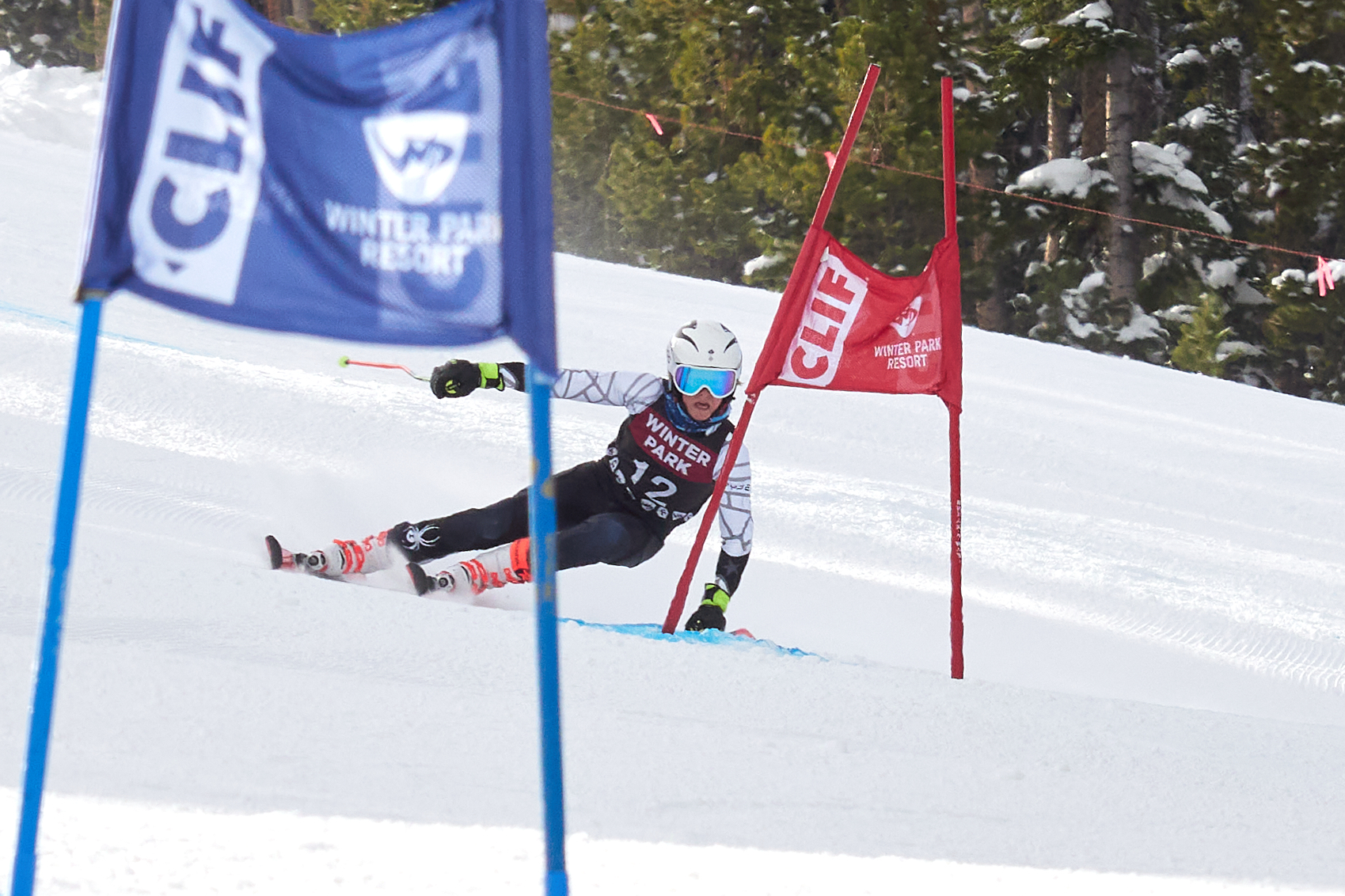 Outside of the Olympics and the World Cup, there aren't many opportunities for young ski racers to compete internationally for their country. So for Aspen's Jake Morgan, his upcoming trip to Europe will be something all too special.
"For him to go represent and be an American in Europe and see what that's like, I think that's going to be huge for his confidence and just to see what's out there,"
Quick read more or view full article
Morgan's coach, Casey Puckett, a five-time Olympian and former World Cup skier, said last month. "He's going into the big, wide world. And he'll be able to come back and share that with the rest of the athletes here in Aspen."

Morgan, a 15-year-old who competes in ski racing through both Aspen High School and the Aspen Valley Ski and Snowboard Club, qualified to take part in the 45th annual Pokal Loka international children's competition, held Feb. 14 to 16 in Skofja Loka, Slovenia. It's one of the more prestigious ski races for U16 athletes, alongside the Opa Cup (formerly the Seven Nations Cup) and Italy's Trofeo Topolino.

The young Aspen skier qualified for Pokal Loka through a regional race hosted by Winter Park earlier this season.
"We are pretty excited to see one of our boys go represent the U.S. in a kids race over there," Puckett said. "He's skiing really well, so we're excited."

Morgan feels the same way. He's been to Europe a handful of times — his mother is Swedish — and has been freeskiing in famed locales such as Chamonix, France, but the races in Slovenia will be his first time actually competing overseas.

"I'm definitely more excited. At the time I'm more excited. Maybe I'll be more nervous later," Morgan said. "I'm super honored to be part of it. I hope I can keep it going and ski really well there and keep skiing well for years to come."

Morgan flies out Monday and will compete in all three events in Slovenia. On top of the traditional giant slalom (Feb. 15) and slalom (Feb. 16), there will be a parallel team event Friday where he'll compete alongside his fellow Americans. Parallel slalom is a growing force in the skiing world.

"At the world champs and at the Olympics they've been starting to do more team events, so that's moving into children's racing as well so they can move up and do that on the World Cup," Puckett said. "This is the 14-15-year-old version of qualifying for a world championship event or a World Cup."

Pokal Loka is a one-off event, meaning the skiers aren't looking to qualify for anything else by winning. But, as Puckett put it, the event is a chance for some of the better young skiers in the country to get a taste of that international stage that can hopefully push them toward greater feats in the future.

"Jake has always been a strong talent. You knew when he was 8 years old he was going to be a really good skier. He's got a lot of enthusiasm for the sport, and if you watch him ski you know right away he's talented," Puckett said. "It takes a lot for an athlete to keep going through the system and succeed. Jake has been doing that and he's continuing to show promise. We are hoping the best for him." Read Less
Alpine U12 Early Season Recap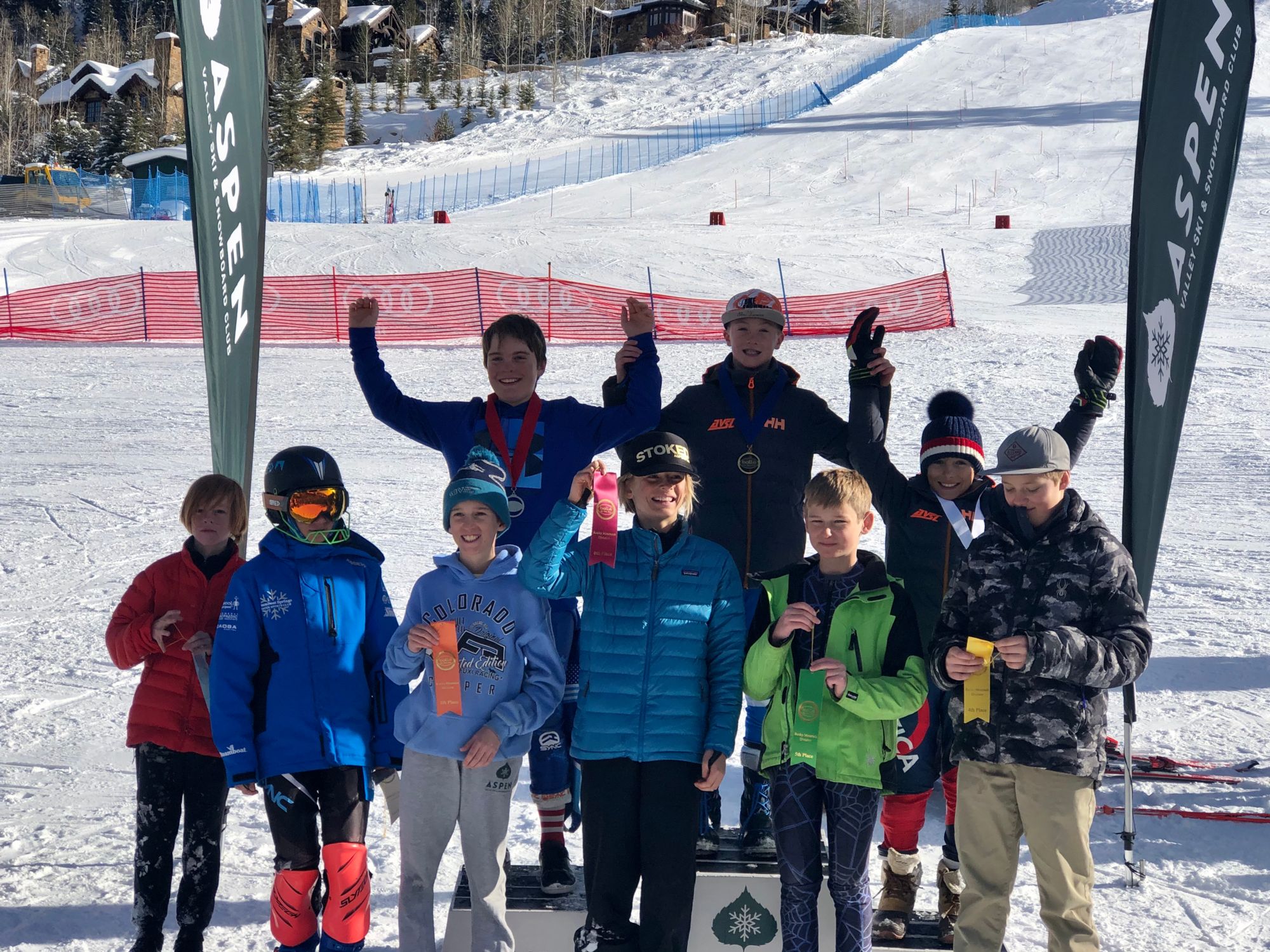 Our alpine U12s are off to a great start this season! Here are some recent results from the coaches:
DECEMBER HIGHLIGHTS
Kombi Race at Sunlight
Women:
Men:
Cameron Blatz 1st place
Josh Stephen 3rd place
Thomas Robinson 5th place
JANUARY HIGHLIGHTS
Age Class Open Slalom at Aspen Highlands (January 4th-5th)
Women:
Devon Phillips won every single race on the 25th and the 26th. Devon was close with the boys as well including the U14's! Amazing results for Devon
Rounding out the top ten on both days was Quick read more or view full article

Rocksy Kroeger, Mary Morse, Emma Scherer, Tessa Osborne, Elektra Ferry, Siena Ettlinger!
Men:
For the U12 boys, we swept the podium on the Sunday races.
Josh Stephen 1st, Jimmy Stokes 2nd, Luka Smalls 3rd and Cameron Blatz took 2nd place on Saturday races. Josh Stephen won every race. Amazing results for Josh. Rounding out top ten was Archer Davenport, Thomas Robinson, Charlie Sinclair, Tate Rice.
Sunlight Age Class Open Giant Slalom - two races each on Saturday and Sunday
Women:
Devon Phillips won all four races!
Rounding out the top ten was:

Saturday - 1st race: Tessa Osborne (5th), Elektra Ferry (6th)
Saturday 2nd race: Elektra Ferry (10th)
Sunday - 1st race: Emma Scherer (7th), Elektra Ferry (8th), Siena Etlinger (10th)
Sunday - 2nd race: Elektra Ferry (4th), Tessa Osborne (10th)
Men:
Saturday - 1st race: Thomas Robinson (2nd), Cameron Blatz (3rd), Luka Smalls (4th)
Saturday 2nd race: Cameron Blatz (4th), Josh Stephen (8th), Luka Smalls (9th), Jimmy Stokes (10th)
Sunday - 1st race: Cameron Blatz (4th), Felix Sachs (6th), Josh Stephen (7th), Jimmy Stokes (8th), Luka Smalls (10th)
Sunday - 2nd race: Cameron Blatz (2nd), Luka Smalls (5th), Josh Stephen (7th), Thomas Robinson (8th)
Read Less