Audi Ajax Cup - December 30th - Join us!
AVSC Online Store - Open until 11/21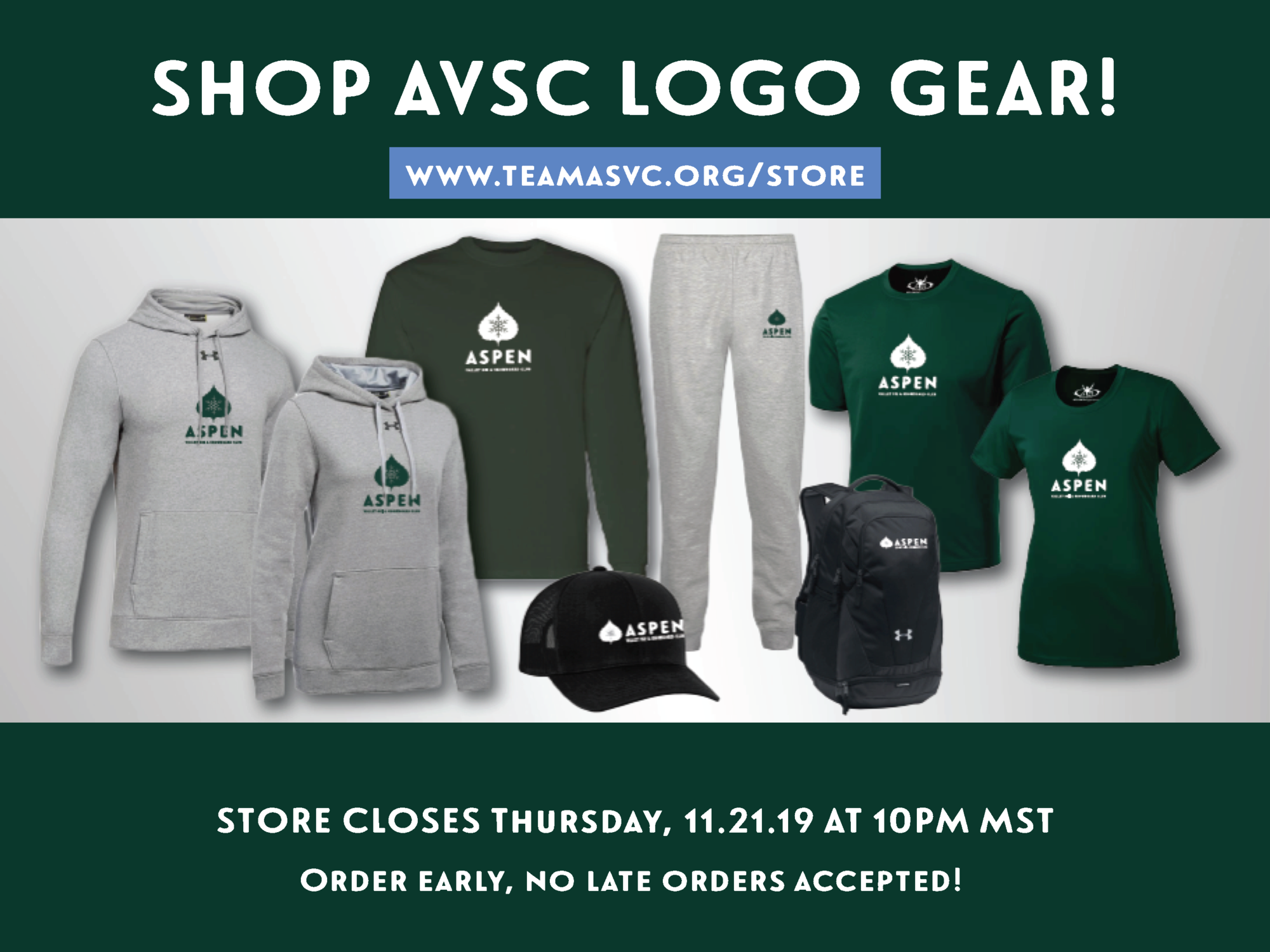 Shop the AVSC Online Store!
The store closes 11/21 - shop now; no late orders accepted!
Stapleton Training Center Has Earliest Opening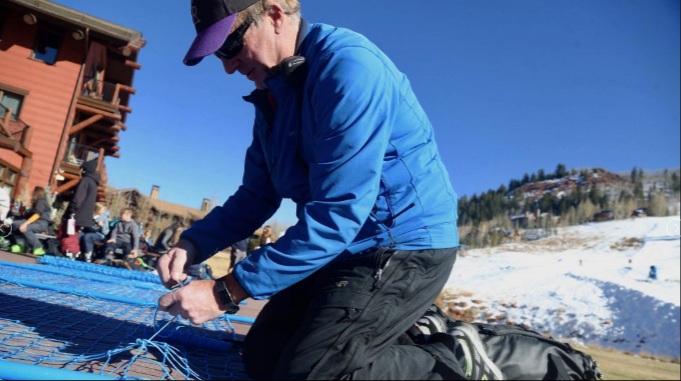 This article and photo were originally published by Austin Colbert in the Aspen Times.
Before the Stapleton Training Center opened at Aspen Highlands in 2014,
young ski racers from the Aspen Valley Ski and Snowboard Club would have to spend a lot of time on the road in order to find early-season training.
"We had snowmaking on the lower half, but that doesn't do any good if you can't ski to it," AVSC race director Pat Callahan recalled of Highlands. "That's the biggest thing,
Quick read more or view full article
is we would be at Copper Mountain or Loveland or A-Basin until definitely December. In November, there was no training here."

But when a group led by Aspen skiing icon Dave Stapleton came together to make the AVSC-run training venue a reality, new doors were opened for skiers everywhere. Snowmaking was added to the upper portion of the current training area, which is located predominantly on the Golden Horn run, a game changer for the club athletes.

And this season has been especially good, with colder-than-normal temperatures allowing for the earliest start in its six years of existence. The Stapleton Training Center officially opened for business Saturday, which is roughly a week earlier than normal.
"It was over 100 hours of really good snowmaking temperatures," said venue manager Cody Oates, adding they had their 24 snowmaking guns going nearly 24 hours a day for nearly a week late last month. "It's always risky to make snow in October, but this year, with those six days of cold temperatures, and with cooperation with Aspen Skiing Co., we were able to put over 10 million gallons of snow on the hill, which has allowed us to have all of our groups using the hill right now."

According to Oates, the only race-ready training venues currently open in the state are at Copper Mountain, where many members of the U.S. Ski Team are training, Loveland Ski Area and at Aspen Highlands. And not only is the Stapleton Training Center equipped with slalom and giant slalom courses, but there are moguls for freestyle skiers, as well as rails, jumps and air bags for freeskiers and snowboarders.

"Obviously I could go elsewhere. I've been elsewhere. And this is just as good as Copper right now, but better because it's just us up here. It's pretty relaxed," said Crested Butte ski racer Tanner Perkins, an FIS-level athlete who trains with AVSC. "We are able to do drills all the way across the whole hill, opposed to having one little lane with one course. We can get a lot more accomplished."

This past weekend it was mostly just the AVSC skiers taking to Golden Horn. By the end of this month, it also could be hosting some of the best skiers in the world. As they've done every year since the venue opened, the Norwegian national team is expected to make a stop in Aspen for training ahead of the Dec. 6 to 8 World Cup races at Beaver Creek. Led by two-time Olympic medalist Henrik Kristoffersen, the Norwegians have been considered the best in the world in recent years.

"It's kind of been their home away from home for the last six years and they love it. They come back any opportunity they can," Oates said. "It's not like Copper or Loveland where there is a ton of different teams renting out lane space and you've got Henrik Kristoffersen with his No. 1 competitor looking over his shoulder seeing what he's doing. It's pretty secluded here."

The seclusion has become a big draw for a lot of high-level skiers and snowboarders. As well as the Norwegians, the Swiss men's national team is expected to make a visit soon, as are the Chinese national freestyle team and a handful of university teams.
"The most special part about it is it's kind of quiet. We are not looking to maximize the lane rentals at all," Oates said. "They like coming here because they are kind of left alone, there is plenty of space. It's not super, super high stress."

The venue isn't only for training, either. Aspen Highlands will host FIS races Dec. 9 to 13 for men and women, and will host the U.S. Alpine Tech Championships March 28 to 31, a first for Aspen in 60 years, an event AVSC is helping run alongside Aspen Skiing Co.
In the meantime, the local club athletes have the hill to themselves thanks to that October cold spell.

"We are lucky enough to be training at home. It's great to just be here," said Torey Greenwood, AVSC's head men's FIS coach. "It's beautiful. It's hard, good race conditions, I would say. It's safe, because it's just AVSC athletes so you don't have to worry about the public and that stuff. But conditions are great and training is sweet." Read Less
Video Series - Clubhouse Characters: Aspen Supports Kids
Clubhouse Chronicles: A Lifetime of Skiing with AVSC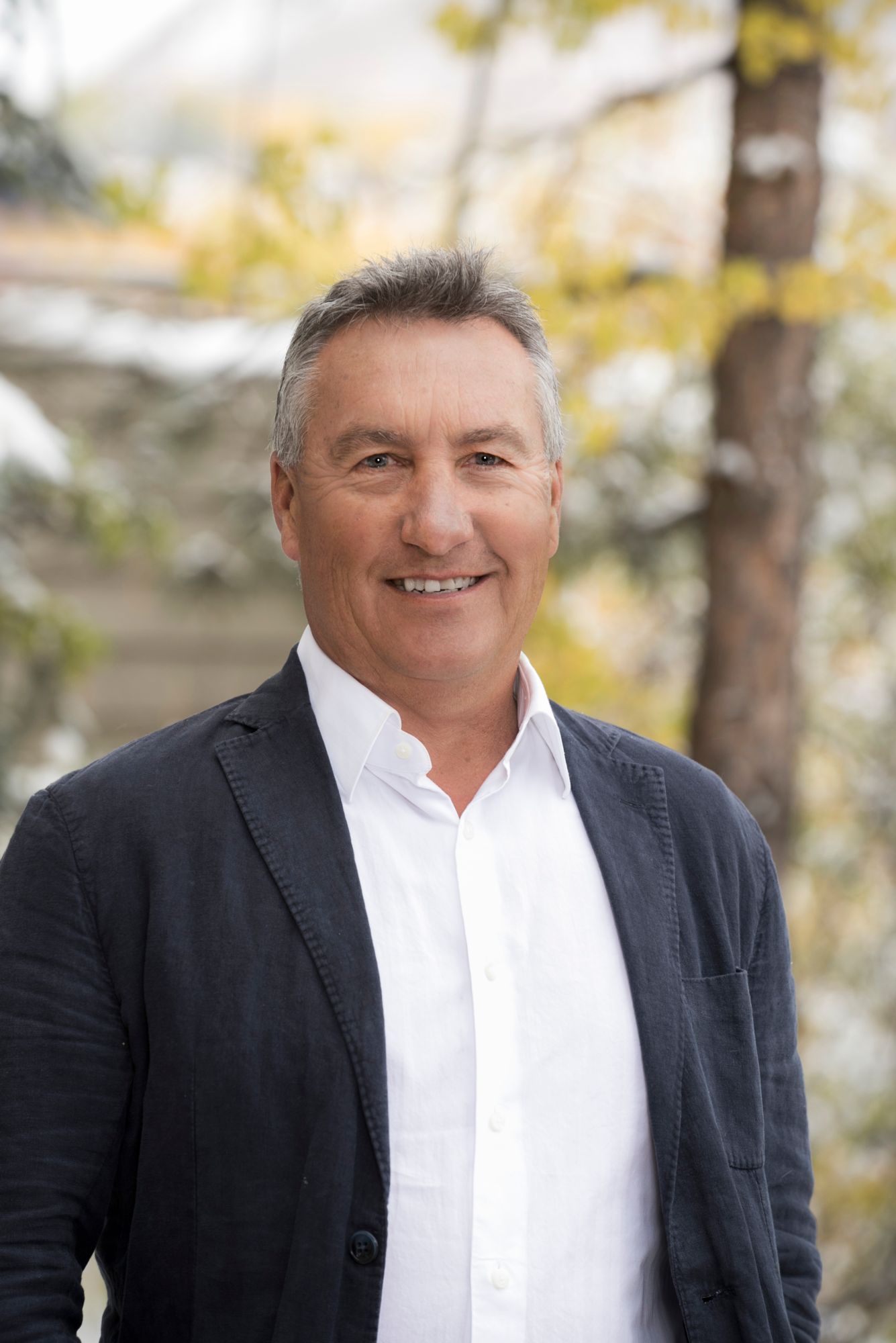 Editor's note: This article was originally published in the Aspen Times. Dave Stapleton's relationship with AVSC started as an athlete, where he developed into a successful ski racer, eventually becoming a member of the United States Ski Team. While he achieved success at many levels, the pinnacle of his competitive career was a podium finish at the Lauberhorn World Cup in Wengen. He now works in Development at AVSC.
When I was 8, I joined what was then known as the Aspen Ski Club.
Quick read more or view full article
We trained on Little Nell on Aspen Mountain after school, hiking up to ski down the course. You showed up in your jeans and a sweater; no time to waste changing.

There weren't too many kids in the program back then. I don't remember a home base for the club until the clubhouse at the top of Mill Street. We moved the training hill to that side of the mountain, on what's known as "Slalom Hill," where we'd run courses until dark and then fly off the 40-meter jumping hill until we couldn't see. The rope tow was incredibly steep; we burned through gloves just trying to hang on. We didn't know anything about ski tuning or waxing; it was all about getting to ski after school.

Now, 52 years and hundreds of thousands of miles later, I am back working in the very club that molded me to help provide opportunities to the next generation. When I reflect back on the early days and compare them to where Aspen Valley Ski & Snowboard Club is today, it's remarkable to think about how much has changed. We have 2,400 athletes, many of whom we work with year-round. We have an incredible number of programs — on the competitive side athletes choose from Alpine ski racing, Nordic racing, freestyle (including big mountain, park & pipe, etc.), or snowboarding. We have phenomenal training venues, including preseason snowmaking at Aspen Highlands and late-season access at Buttermilk Glacier thanks to our friends at Aspen Skiing Co.

One of the biggest changes, and perhaps the thing I am most proud of, is our recreational program, Aspen Supports Kids. Aspen is the only program in the United States that has a competitive program and a recreational program under the same roof. Our mission is for every child in the Roaring Fork Valley to have the opportunity to grow as a person and athlete through winter sports. Thanks to an incredible group of passionate and generous donors, we're able to make this happen through program scholarships.

We work with many partners, including Gorsuch and D&E Four Mountain Sports, to help reduce barriers to participation. When we think about equitable access to the mountains for youth in the valley, AVSC co-President Karim Souki often uses the parallel of imagining what it would be like to grow up at the ocean and not have the chance to visit the beach and swim. There is absolutely nothing like watching a kid hold his or her first pair of skis or snowboard, and then take them onto the mountain and get hooked on the freedom, fun and challenge like so many of us have. Thank you to all who help provide opportunities — you are helping develop not only great athletes, but more importantly, great kids.

Regardless of how much has changed, what's stayed the same after all these years is the character and community of the program. AVSC is all about learning about yourself and having fun; challenging yourself and learning success and failure. Gaining independence and learning how to be a good teammate. Solving problems and remaining positive despite challenges you may face. Read Less
AVSC Adds Athletic Trainer in Partnership with AVH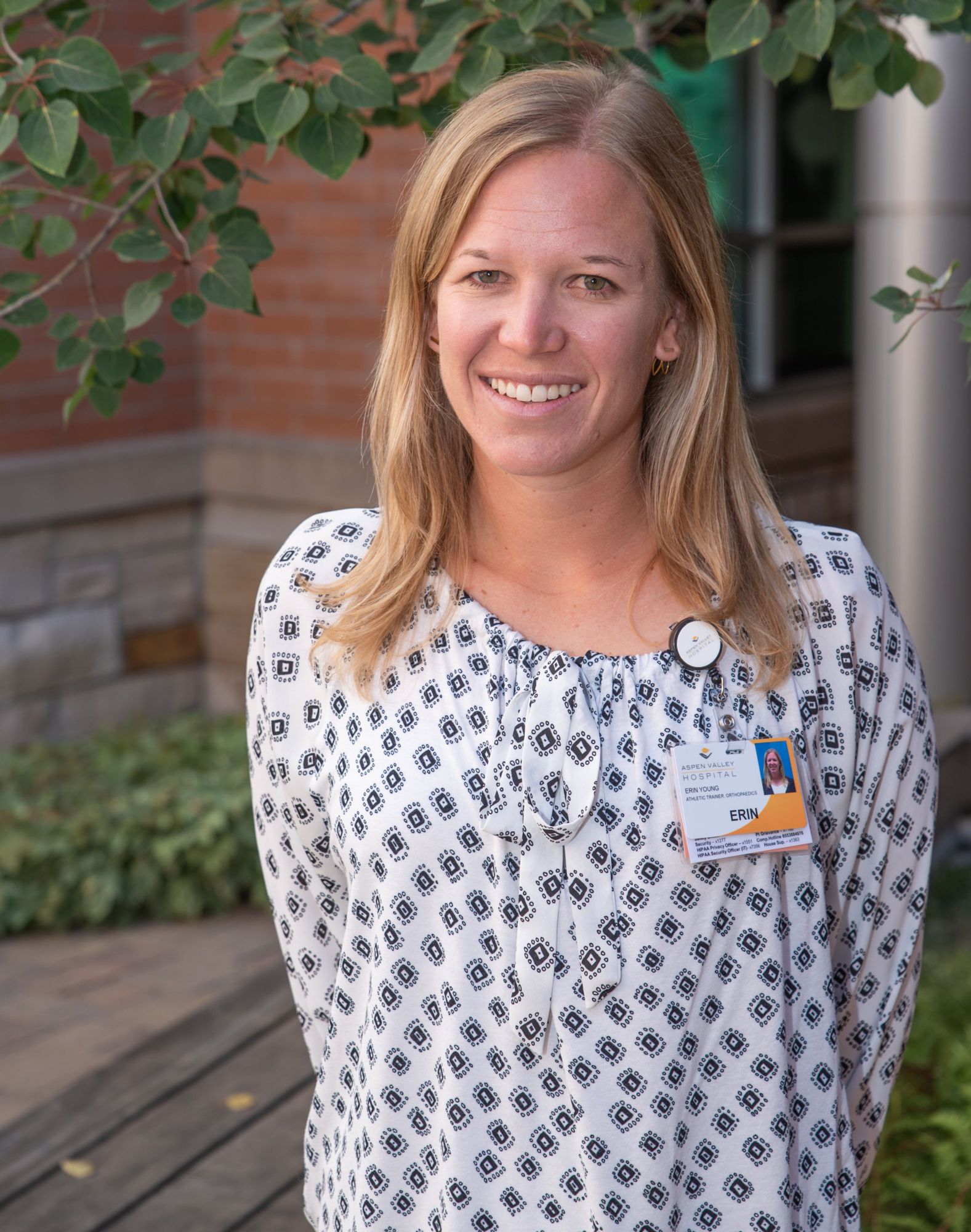 Dear AVSC Community,
We are excited to welcome Erin Young to our staff as a full-time Athletic Trainer. Erin will work with TEAM coaches and athletes on injury prevention and recovery. She is based out of the AVSC Clubhouse and will travel with teams periodically as well. Erin has a rich background in youth sports, both as an athlete and coach. She received her bachelor's degree in kinesiology with an emphasis in athletic training from San Diego State University, where she gained firsthand experience working with
Quick read more or view full article
Division I college athletes.

She developed her expertise working in the Physical Therapy, Fitness and Wellness departments at the Aspen Club & Aspen Club Sports Medicine Institute. Additionally, she worked as the athletic trainer for the Aspen Leafs U20 Juniors Hockey Team and has worked with the Aspen Men's Lacrosse Club during their local tournaments.

With many of our athletes working with us on a year-round basis, we are doing all that we can to help make their athletic experience as cohesive as possible. Whether helping with their academic schedules to maximize training for those who want more time on snow to helping create a clear return-to-snow pathway for those who are recovering from injury, we are always looking for ways to serve our athletes and help them focus on what's most important: having fun and doing their best in school and sport. TEAM athletes that would like to meet with Erin should set up a time through their coach.

This is a new position to AVSC and one that we know will add great value for our families. This position grew out of the partnership between Aspen Valley Hospital and AVSC; we are so grateful to AVH for recognizing the importance of having someone full-time on site to help care for our athletes!

Best,
Mark

Learn more about Erin and her role at AVSC in today's Aspen Times article. Read Less
Five Trees Run - Results + Photos
We had a great 2019 Five Trees Run — snow, costumes, and all! The Five Trees Run is an AVSC tradition where athletes run from the clubhouse to the top of the Five Trees lift on Highlands (the one that many of them ride to get to training after school)! This year athletes braved cold temps and fresh snowfall, which made for an exciting and beautiful journey up Aspen Highlands!
Thanks to all who came out to race, cheer, or help run the event!
Quick read more
or
view full article
href="https://teamavsc.smugmug.com/EVENTS/2019-2020/Five-Trees-Run-2019/" target="_blank">Check out the photos here!


2019 Five Trees Run Results:


Overall Women's Winner: Elsie Weiss
U14 & Under Results
1st: Annika Johansson, Alpine
2nd: Morgan Phillips, Alpine
3rd: Lenna Persson, Freestyle

U16 & Over Results
1st: Elsie Weiss, Nordic
2nd: Stella Sherlock, Alpine
3rd: Edie Sherlock, Nordic

Overall Men's Winner: Scott Lacy
U14 & Under
1st: Quinn Carpenter, Freestyle
2nd: Canyon Cherney, Freestyle
3rd: Asher Moebius, Freestyle

U16 & Over
1st: Scott Lacy, Nordic
2nd: Anders Weiss, Nordic
3rd: Taiga Moore, Nordic

Read Less