Remembering Beattie with Racing, BBQ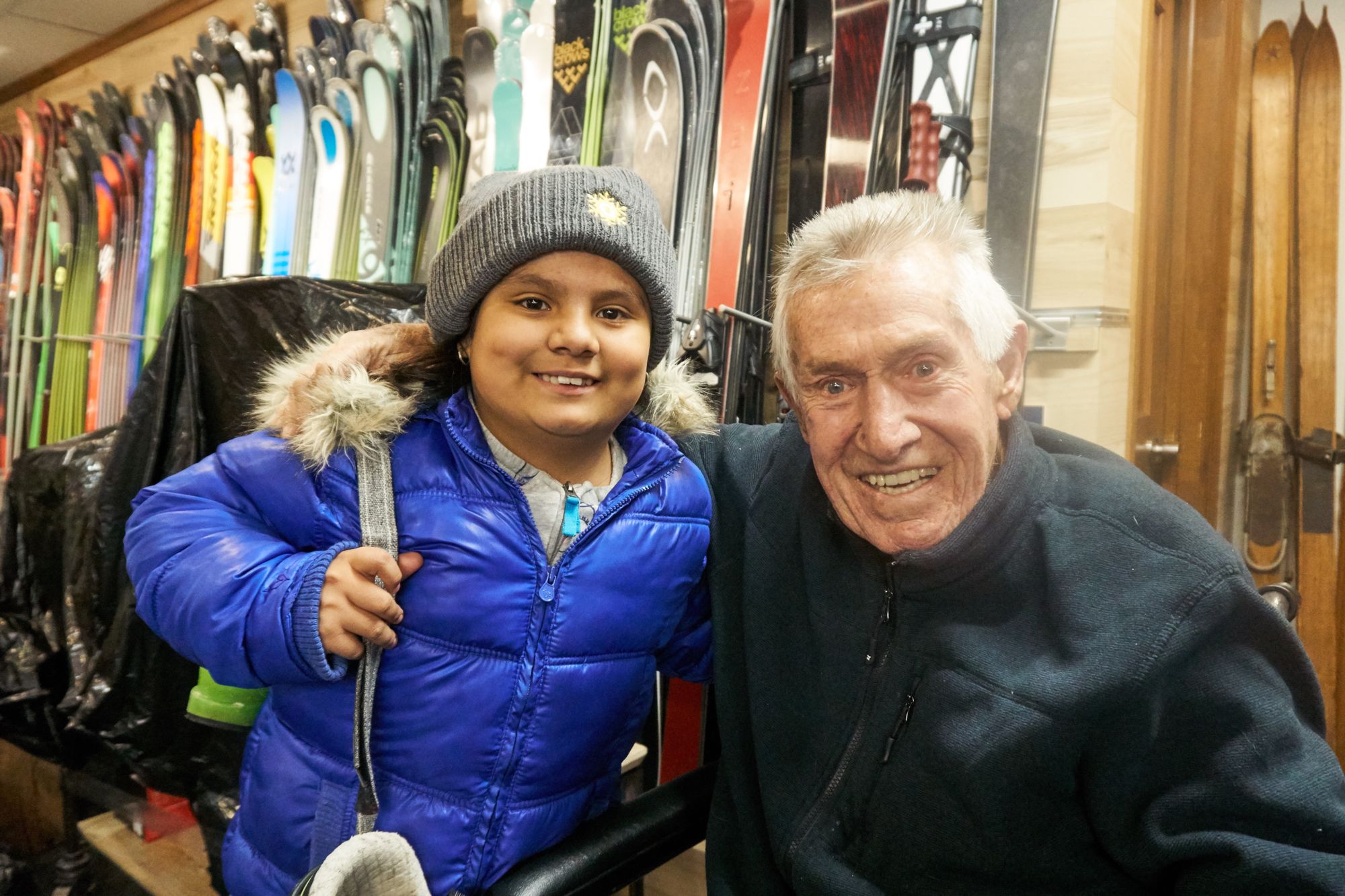 This article was originally published by Mike Hundert in AVSC's Aspen Times Column, Clubhouse Chronicles.

"Every kid in this valley must have the opportunity to enjoy our mountains," Bob Beattie told me in explaining his passion for the program he co-created in the 1980s.
This winter, under the direction of the Aspen Valley Ski and Snowboard Club, that effort will provide nearly 1,800 young people support to be part of the local skiing community through "Aspen Supports Kids."
Beattie is a skiing legend by any measure. He passed Quick read more or view full article away last April at the age of 85 and will be honored during a Dec. 8 event at Aspen Highlands. He is broadly recognized as the father of American ski racing.
After all, the New Hampshire native who called Aspen home since 1969 has impacted most every skier's life.
The vision that lit Beattie's path always surrounded youth. "Beats," as he would affectionately be known, dove into coaching starting with his alma mater Middlebury. He soon moved to Boulder where he coaxed and coached the CU ski team to its first national championship.
In 1962, Beats expanded his leadership to the United States Ski Team. He built a full-time U.S. Ski Team organization to best compete with the European alpine powers.
On the back of a cocktail napkin in Portillo, Chile, in 1966, Beats collaborated to design the World Cup circuit, a season-long race series to be the best in the world that celebrated its 50th anniversary with its 2017 Finals in Aspen.
Not satisfied that ski racing was structured to build fans in America, Beattie left the amateur ranks and moved to Aspen where he launched his own tour — World Pro Skiing, complete with unbridled freedom to pursue cash prizes.
Simultaneously, Beats was "the voice" of ski racing. For 40 years his raspy commentary was part of the fabric of the sport through his work at ABC and ESPN.
He used his network and notoriety to garner consistent coverage of his WPS Tour on American television. That exposure was bolstered by personalities the circuit attracted, including Americans Billy Kidd and Spider Sabich, along with triple gold medalist Jean Claude Killy of France.
As NASTAR commissioner in the early 1970s, Beattie brought recreational ski racing to nearly 200 ski areas nationwide. NASTAR helped to improve skiing skills, and create ski racing fans.
Among all the remarkable accomplishments during his hall of fame career, Beattie believed his most important legacy was AVSC's "Aspen Supports Kids" (for a period called Base Camp). Every year he would attend the remarkable equipment day that Jeff Gorsuch would host, where kids would generously be given their winter equipment. Beattie's face matched the glow of every child's smile at those events.
Bob Beattie, a ski racing and Aspen legend, will be missed by his countless friends and fans while the impacts of his accomplishments and mentoring will continue to be felt throughout the ski world. Friends and family will gather Dec. 8 to celebrate his memory. Kids will be the focus with a race and barbecue at Aspen Highlands, complete with ski racing legends as coaches. At 4:30 p.m., there will be a celebration at the Hotel Jerome, Beattie's "satellite office" for decades, where his laugh can still be heard.
Read Less