Clubhouse Chronicles: A Lifetime of Skiing with AVSC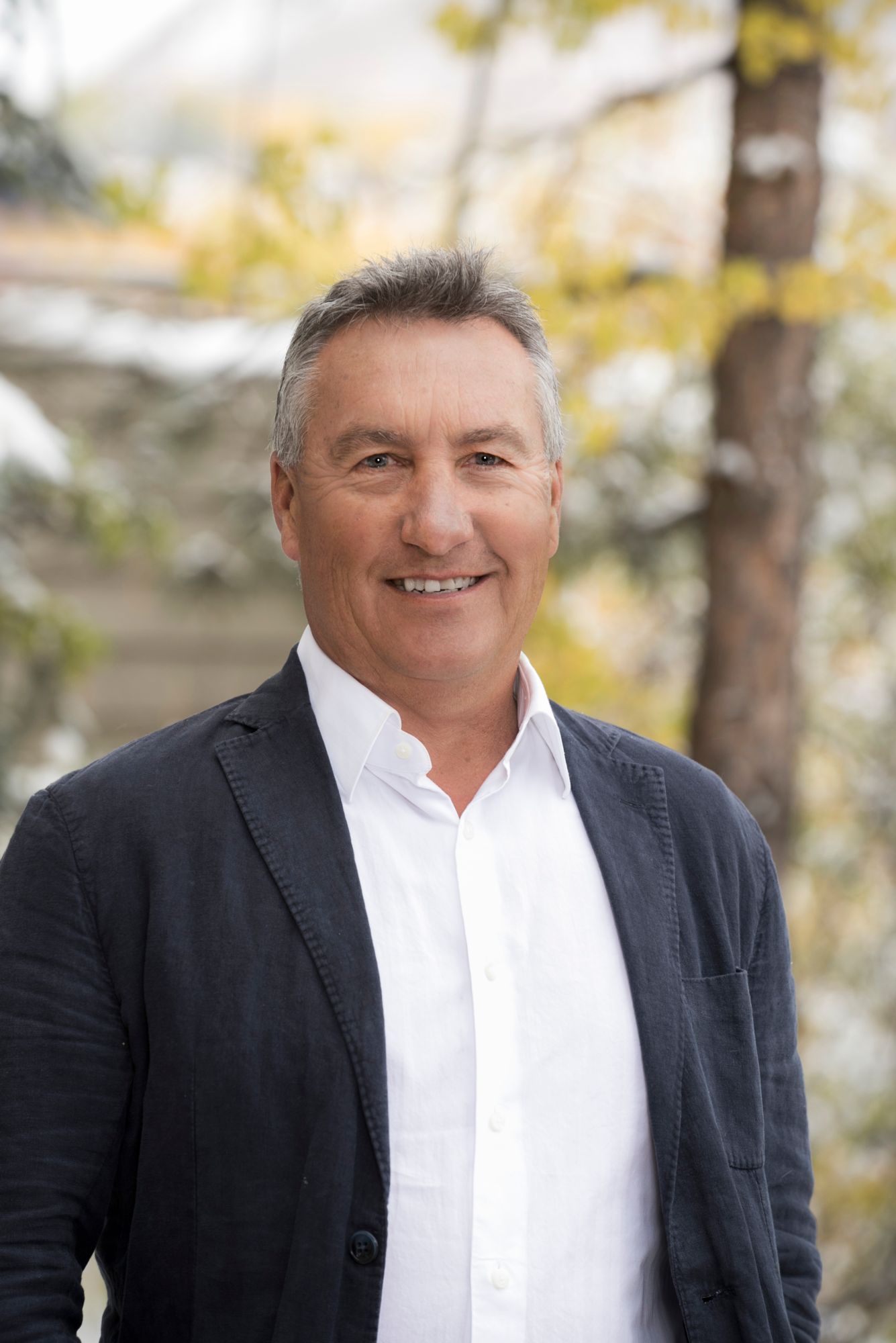 Editor's note: This article was originally published in the Aspen Times. Dave Stapleton's relationship with AVSC started as an athlete, where he developed into a successful ski racer, eventually becoming a member of the United States Ski Team. While he achieved success at many levels, the pinnacle of his competitive career was a podium finish at the Lauberhorn World Cup in Wengen. He now works in Development at AVSC.
When I was 8, I joined what was then known as the Aspen Ski Club. We trained on Little Nell on Aspen Mountain after school, hiking up to ski down the course. You showed up in your jeans and a sweater; no time to waste changing.
There weren't too many kids in the program back then. I don't remember a home base for the club until the clubhouse at the top of Mill Street. We moved the training hill to that side of the mountain, on what's known as "Slalom Hill," where we'd run courses until dark and then fly off the 40-meter jumping hill until we couldn't see. The rope tow was incredibly steep; we burned through gloves just trying to hang on. We didn't know anything about ski tuning or waxing; it was all about getting to ski after school.
Now, 52 years and hundreds of thousands of miles later, I am back working in the very club that molded me to help provide opportunities to the next generation. When I reflect back on the early days and compare them to where Aspen Valley Ski & Snowboard Club is today, it's remarkable to think about how much has changed. We have 2,400 athletes, many of whom we work with year-round. We have an incredible number of programs — on the competitive side athletes choose from Alpine ski racing, Nordic racing, freestyle (including big mountain, park & pipe, etc.), or snowboarding. We have phenomenal training venues, including preseason snowmaking at Aspen Highlands and late-season access at Buttermilk Glacier thanks to our friends at Aspen Skiing Co.
One of the biggest changes, and perhaps the thing I am most proud of, is our recreational program, Aspen Supports Kids. Aspen is the only program in the United States that has a competitive program and a recreational program under the same roof. Our mission is for every child in the Roaring Fork Valley to have the opportunity to grow as a person and athlete through winter sports. Thanks to an incredible group of passionate and generous donors, we're able to make this happen through program scholarships.
We work with many partners, including Gorsuch and D&E Four Mountain Sports, to help reduce barriers to participation. When we think about equitable access to the mountains for youth in the valley, AVSC co-President Karim Souki often uses the parallel of imagining what it would be like to grow up at the ocean and not have the chance to visit the beach and swim. There is absolutely nothing like watching a kid hold his or her first pair of skis or snowboard, and then take them onto the mountain and get hooked on the freedom, fun and challenge like so many of us have. Thank you to all who help provide opportunities — you are helping develop not only great athletes, but more importantly, great kids.
Regardless of how much has changed, what's stayed the same after all these years is the character and community of the program. AVSC is all about learning about yourself and having fun; challenging yourself and learning success and failure. Gaining independence and learning how to be a good teammate. Solving problems and remaining positive despite challenges you may face.