We're hiring!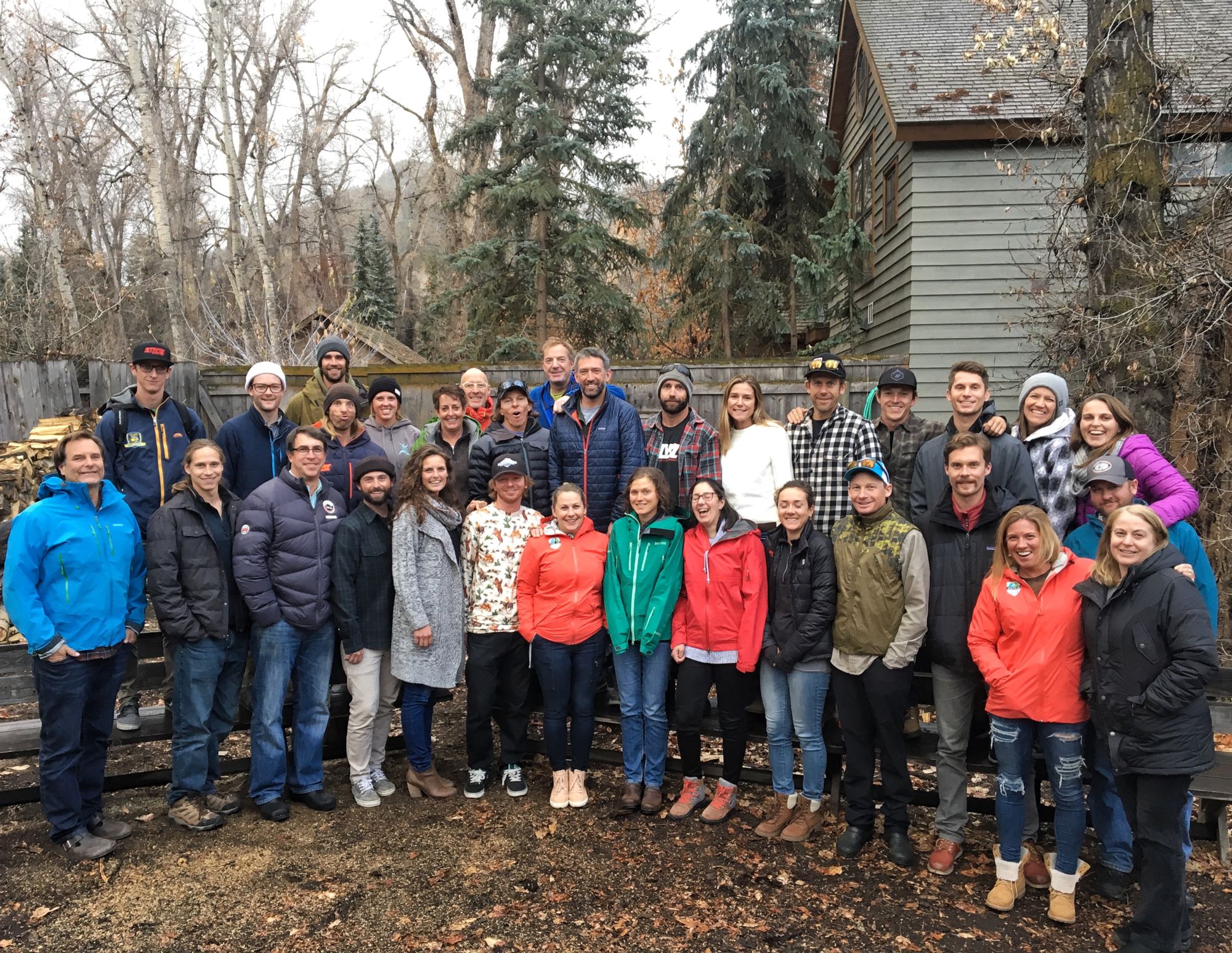 Thank you for your interest in working with the team at Aspen Valley Ski & Snowboard Club!
Open Positions:
Ski Coach
Employer Information:
Aspen Valley Ski and Snowboard Club located in Aspen, Colorado
Job Information:
Looking for three ski coaches to work full-time seasonally from November 16, 2018 through April 15, 2019. The position is full time and temporary.
Job Duties and Requirements:
Employee must have a minimum of four months experience as a ski coach and a high level (National Team, Junior National Team of Collegiate) ski racing background.
Must be able to lift and carry objects up to 50 lbs while on skis.
Employer will offer 40 hours of work per week.
Work on Saturdays and Sundays may be required.
Additional Job Description:
The Alpine Ski Coach is responsible for providing athletic and administrative
support within the respective Program. This position is best suited for a ski
coach with a strong on-hill presence and conditioning background.
Coaching Duties:
i. Assist in implementing program design, technical progressions and AVSC
methodology.
ii. Assist with set up and tear down of training and race venues and on-hill
coaching.
Competition: Assist in hosting top quality AVSC and ASC events.
iii. On-going, timely and pro-active communication with parents and athletes.
iv. Provide a written self-evaluation as well as an evaluation of your
supervisor and setup a meeting to review them before the end of your
employment.
v. Provide each athlete written feedback twice per season and after every
on-snow camp as assigned.
Growth and Training:
i. Attend all staff training exercises and orientation opportunities and show
a willingness to improve at the job.
ii. Assist in creating a positive atmosphere for training that focuses on
improvement.
iii. Be present and assist with staffing for Camps as assigned. Use those
camps as recruiting tools whenever possible.
Worksite Locations: Work will be performed in Aspen, Pitkin County, Colorado.
Wage Offer(s) and Availability of Overtime Pay:
The subsistence rate is $12.26.
Workers will be paid no less than $3,500 monthly. Returning workers and workers with more experience may be paid higher wage rates up to $5,000 monthly. No overtime will be available.
Availability of On-the-Job Training:
The employer will provide on-the-job training in the proper use and maintenance of equipment, risk management, safe sport and concussion protocols and internal operating procedures.
Single Workweek for Pay:
The employer will use a single workweek as its standard for computing wages due.
Frequency of Pay:
Workers will be paid on the 5th and 20th of each month by check or via direct deposit.
Provision of Board/Lodging or Other Facilities:
No housing will be provided for this position.
Deductions from the Worker's Paycheck:
The employer will make all deductions from the worker's paycheck required by law.
Inbound/Outbound Transportation and Subsistence:
If the worker completes 50 percent of the work contract period, the employer will reimburse the worker for transportation and subsistence from the place of recruitment to the place of work. Upon completion of the work contract or where the worker is dismissed earlier, the employer will provide or pay for worker's reasonable costs of return transportation and subsistence back home or to the place the worker originally departed to work, except where the worker will not return due to subsequent employment with another employer or where the employer has appropriately reported a worker's voluntary abandonment of employment. The amount of transportation payment or reimbursement will be equal to the most economical and reasonable common carries to the distances involved. Daily meals will be provided at a rate of at least $12.26 per day during travel to a maximum of $51 per day with receipts.
Daily Transportation:
Workers are responsible for daily transportation to and from the ski club. Employer will provide transportation to any required away travel training or competitions.
First Work Week Reimbursement:
Workers will be reimbursed in the first workweek for all visa, visa processing, border crossing and other related fees, including those mandated by the government (except passport fees).
Provision of Tools, Supplies and Equipment:
The employer will provide workers at no charge all tools, supplies and equipment required to perform the job.
3/4
th
Guarantee:
The employer guarantees to offer work for hours equal to at least three-fourths of the workdays in each 12-week period of the total employment period.
SWA Contact Information and How To Apply:
Send resumes indicating availability to Alpine Program Director Alice Black (ablack@teamavsc.org), directly to the AVSC office located in Aspen, CO, or submit an application on line at https://www.connectingcolorado.com/ and reference job #7542236.