AVSC Strongest Together: THANK YOU!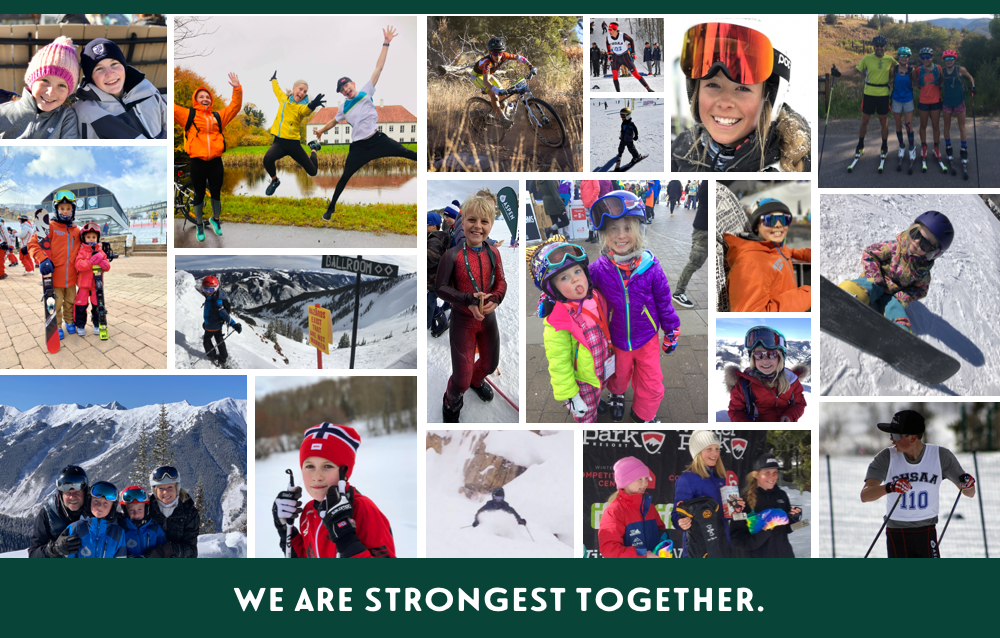 THANK YOU! We have so much to be grateful for.
When we launched
AVSC Strongest Together
in September, our goal was to give athletes an additional way to offset their program fees beyond scholarship support. We set a goal for $25,000 and ensured that fundraising was a collective effort with collective impact: every dollar raised by athletes was split evenly - 50% to their own program fees, 50% to the general AVSC Scholarship Fund.
In three months, we surpassed our goal... twice! With a few days left, we've hit 115% of our second goal, with nearly $58,000 raised. Athletes of all ages, from Powder Pandas to FIS competitors, set up pages and rallied their communities to support them and simultaneously support their peers.
THANK YOU! We are blown away by the support, not just through this campaign but through this year and beyond. Even in an uncertain time, this community continually and enthusiastically shows up for its youth. Thank you for being such a steady source of support.
There is still time to check out the
fundraising pages
set up by athletes (many of whom are pictured above!) and donate to their campaigns. Your gift makes a huge difference; check out
Alex Ferriera's story
for an example of what happens when we rally behind youth in the pursuit of their dreams. The campaign will end November 30th.
Happy Thanksgiving to all and happy opening week to our four mountains! We can't wait to see you on the slopes soon!