AVSC Adds Athletic Trainer in Partnership with AVH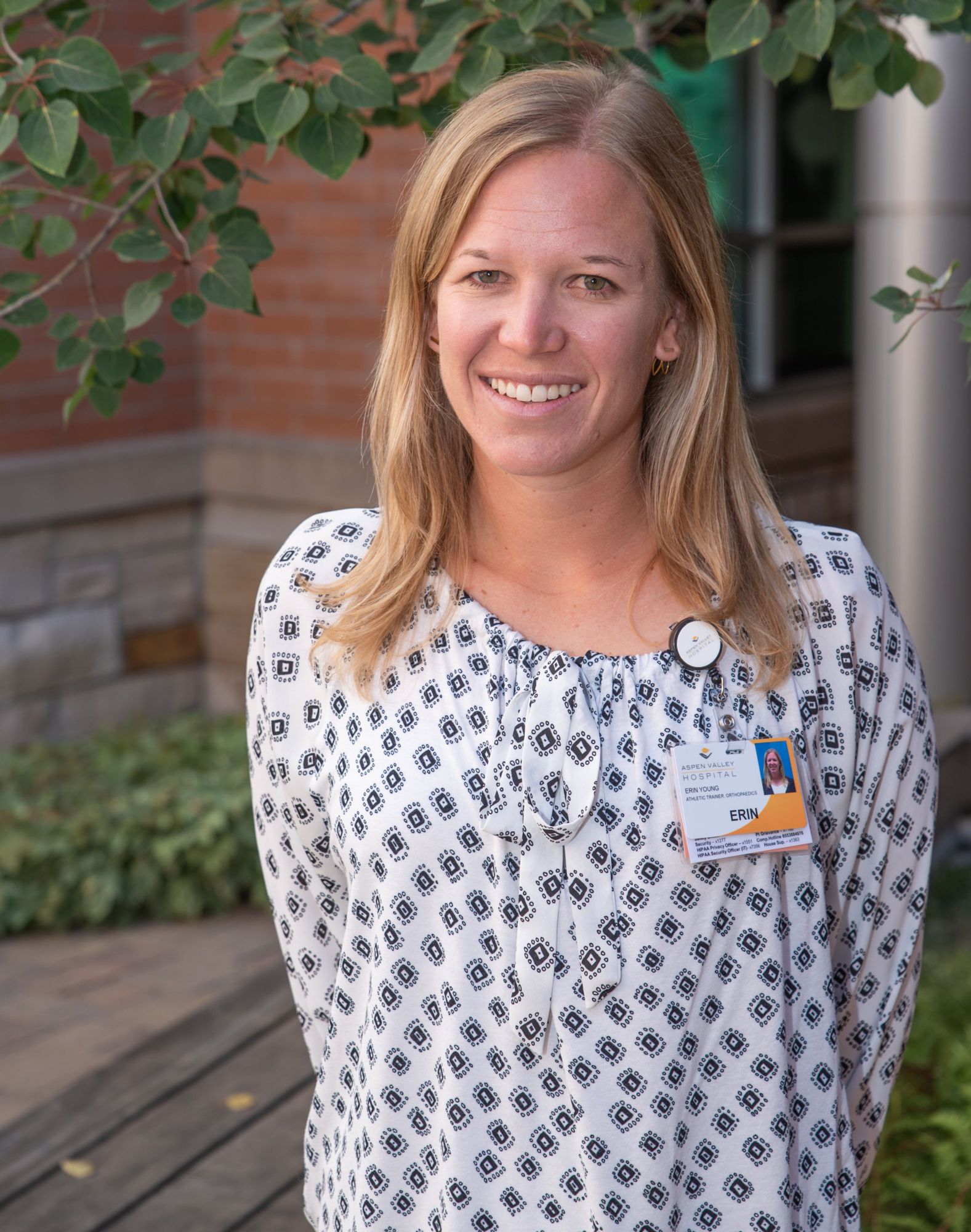 Dear AVSC Community,
We are excited to welcome Erin Young to our staff as a full-time Athletic Trainer. Erin will work with TEAM coaches and athletes on injury prevention and recovery. She is based out of the AVSC Clubhouse and will travel with teams periodically as well. Erin has a rich background in youth sports, both as an athlete and coach. She received her bachelor's degree in kinesiology with an emphasis in athletic training from San Diego State University, where she gained firsthand experience working with Division I college athletes.
She developed her expertise working in the Physical Therapy, Fitness and Wellness departments at the Aspen Club & Aspen Club Sports Medicine Institute. Additionally, she worked as the athletic trainer for the Aspen Leafs U20 Juniors Hockey Team and has worked with the Aspen Men's Lacrosse Club during their local tournaments.
With many of our athletes working with us on a year-round basis, we are doing all that we can to help make their athletic experience as cohesive as possible. Whether helping with their academic schedules to maximize training for those who want more time on snow to helping create a clear return-to-snow pathway for those who are recovering from injury, we are always looking for ways to serve our athletes and help them focus on what's most important: having fun and doing their best in school and sport. TEAM athletes that would like to meet with Erin should set up a time through their coach.
This is a new position to AVSC and one that we know will add great value for our families. This position grew out of the partnership between Aspen Valley Hospital and AVSC; we are so grateful to AVH for recognizing the importance of having someone full-time on site to help care for our athletes!
Best,
Mark
Learn more about Erin and her role at AVSC in today's Aspen Times article.